| The Rose Report |
Bibigate — to be continued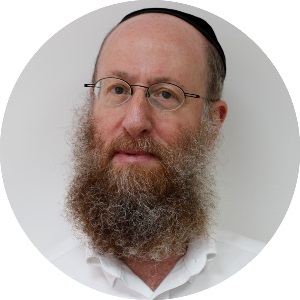 | July 22, 2020
How Netanyahu might ultimately be able to end this case on his own terms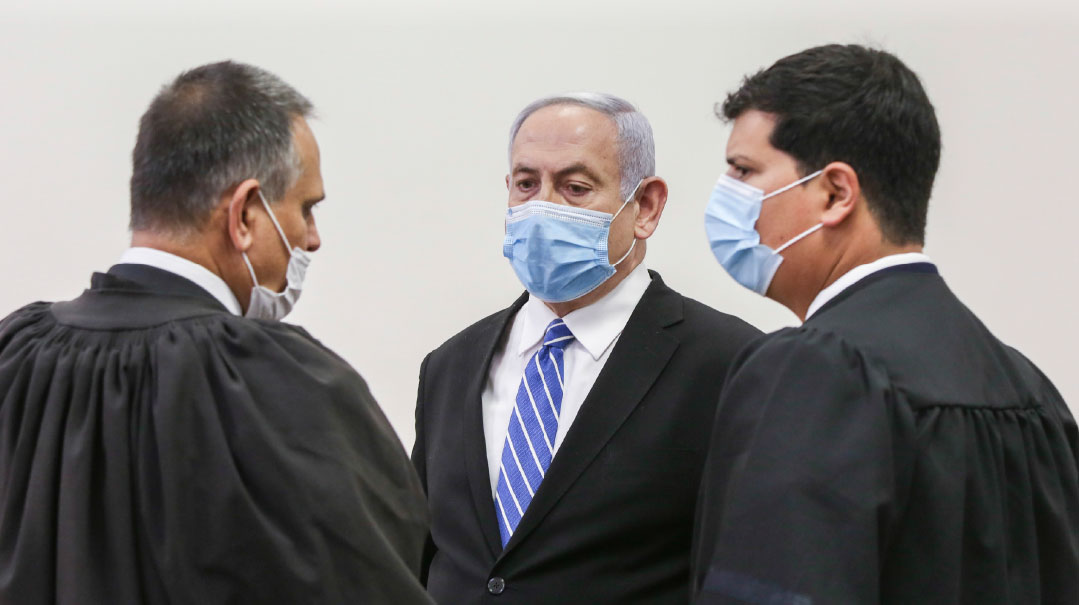 Photo: Flash90
To say that the wheels of justice turn slowly for Prime Minister Binyamin Netanyahu is an understatement.
While a Jerusalem district court that convened Sunday ordered Netanyahu to enter his plea by October 18, the first witness won't take the stand until January 2021, allowing defense attorneys time to scour more than several hundred legal files and prepare for a deluge of over 300 witnesses.
Once testimony begins, the court will meet three times a week — a compromise between Netanyahu's attorneys who requested twice-weekly sessions and prosecutors who asked for four times per week. At that pace, the trial is expected to last three or four years.
"This wasn't just procedural — it's a matter of how much political time Mr. Netanyahu will enjoy before either exoneration, conviction, or a plea bargain," said Gad Barzilai, former dean and vice provost of the University of Haifa Faculty of Law, who has a novel theory as to how Netanyahu might ultimately be able to end this case on his own terms.
Netanyahu faces charges in three different cases, ranging from fraud to breach of trust and bribery. He is expected to plead not guilty. All along, Netanyahu has denied any wrongdoing, claiming there is a political witch hunt to hound him from an office that voters keep returning him to, time and again.
The present unity-coalition deal calls for Netanyahu to hand the prime minister's position to Benny Gantz in November 2021, but in July 2021, Reuven Rivlin's term as president is up. The Knesset will choose his replacement in a secret ballot, and Bibi may offer his candidacy for what is mainly a ceremonial but prestigious position.
"The president of Israel enjoys complete immunity from any criminal trial, so if Netanyahu is elected Israeli president, automatically, by law, he would enjoy full immunity and the Supreme Court would not be unable to intervene," said Barzilai, who added that in a secret ballot, several Likud defectors could support another candidate, denying Bibi a 61-vote majority. "Alternatively, Netanyahu himself might support someone for president who would commit to offer him amnesty," Barzilai added.
That could be Bibi's better option, because that amnesty would be final. Immunity from prosecution gained by becoming president would wear off when the term ends in July 2028, when the prosecution could decide to resume the case.
Another option to derail the current proceedings is to call new elections, hoping that the right wing would finally secure a Knesset majority that would pass a bill like the French Law, which prohibits criminal charges against a sitting prime minister. That option looks increasingly unlikely, as dissatisfaction with Netanyahu's handling of the coronavirus is spreading faster than the virus itself.
The final option would be a plea bargain, under which Bibi would plead guilty to a lesser charge that doesn't call for a prison term or charge him with a crime of "moral turpitude" — which, at Bibi's age, would effectively end his political career.
Which choice is most attractive to Bibi?
Barzilai declined to speculate, but said: "I would expect a very smart and cagy politician like Netanyahu to try any and every legal and political possibility to enjoy immunity, or to halt, as much as possible, the criminal procedures in court."
(Originally featured in Mishpacha, Issue 820)
Oops! We could not locate your form.
>