| Inside Israel |
Bibi Netanyahu, Meddler in Chief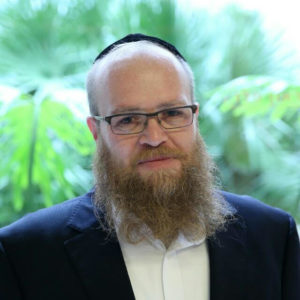 | May 20, 2020
How Netanyahu neutralized friend and foe to form government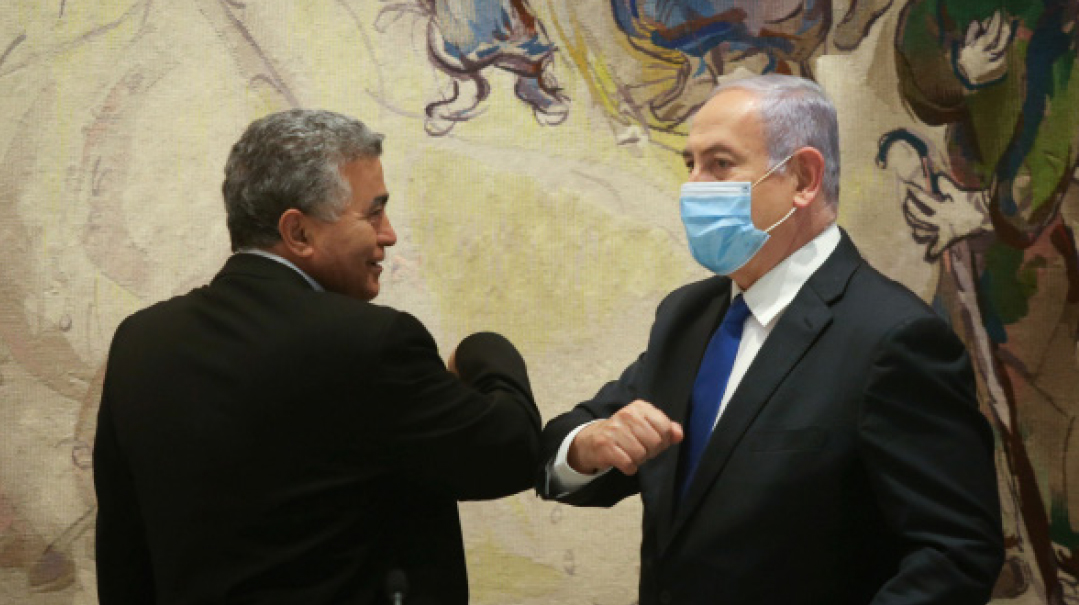 The new government sworn in this week will have a hard time lifting off, and expect turbulence for the remainder of the flight. That's due not only to its unmanageable size, but also because of internal Likud politics, in particular senior MKs who have found themselves without portfolios.
A year and a half of deadlock was supposed to put an end to all political strife, but in his ministerial selections Likud leader and Prime Minister Binyamin Netanyahu made it clear that absolute loyalty and self-effacement are the only tickets to promotion.
Even among those who did receive senior positions, it seems that Netanyahu managed to provide the least-desired post. Former Knesset Speaker Yuli Edelstein wanted the prestigious and high-caliber foreign ministry and found himself holding the health ministry, a position that involves petty politicking and squabbling over budgets. Gilad Erdan was packed off abroad as an ambassador. Yoav Galant wanted a security post and was made education minister instead. Energy Minister Yuval Steinitz, considered one of Netanyahu's closest associates and ablest ministers, very nearly lost his position, retaining it at the last minute after intense criticism of the move to displace him.
For years, senior Likud members courted the party's registered members and central committee as a way of securing senior posts in the government. By receiving support from Likud members in the party primaries, high-ranking members could essentially force Netanyahu to promote them, whether he liked them personally or not. In this government, that changed.
Netanyahu's one other consideration in distributing the loot was wiping out potential pockets of resistance. That's why he gave positions to the handful of Likud MKs who endorsed Likud rival Gideon Saar in the December 2019 leadership primaries: Yoav Kish became deputy health minister, Chaim Katz chairman of the labor and welfare committee, Sharren Haskel will become ambassador to Australia — all to deprive Saar of allies within the party. These were Netanyahu's considerations, these were the "skills" required. It's no wonder many in the Likud are furious.
Aside from senior Likud members, the Yamina party of Naftali Bennet, Bezalel Smotrich, and Ayelet Shaked also found themselves left out in the cold after Netanyahu refused to grant them their desired ministries. To close the vise, Netanyahu, worried that Yamina would portray him as having formed a left-wing government with Gantz, convinced Rafi Peretz, the leader of Jewish Home, to defect from the party to become Jerusalem and heritage minister. In essence, Netanyahu took the bodies, powers, and areas of responsibility important to the dati-leumi community and gave them to Rafi Peretz alone, at once neutralizing Yamina and ensuring that any dati-leumi institution seeking funding would have to turn to Peretz.

In a conversation with Mishpacha, Peretz explained his defection by claiming that dati-leumi institutions like yeshivos, colleges, and mechinos, along with its nationalist principles, are all in danger. "It's unthinkable that national religious politicians won't have a part in the government that will likely impose sovereignty on the settlements," Peretz said. "If we aren't at the government's right hand to ensure that our interests are attended to, nobody will do it for us."
The break-up of Yamina continues Netanyahu's long history of interfering in the internal politics of opposing parties, leading to their break-up and neutralization as a political threat. He broke up the Kadima Party of Tzipi Livni and Shaul Mofaz into smithereens. He did the same to Barak's Labor, to Blue and White, Labor-Gesher-Meretz, and now Yamina. He needed that symbolic victory over Bennet to demonstrate that not a single threat remains to the continuation of his premiership, either from the right or left.
That's why Netanyahu's senior partner in the government continues to regard him with intense suspicion. Benny Gantz is convinced that the breakup of Blue and White wasn't enough for Netanyahu; he believes the prime minister will continue his campaign until Gantz is totally politically neutered.
(Originally featured in Mishpacha, Issue 811)
Oops! We could not locate your form.
>