| Feature Articles |
Behind the Walls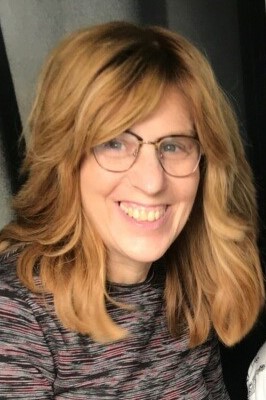 | August 1, 2018
Inside, the walls are painted white and gray, institutional colors. But it's well kept, and the grounds are pretty, the lawn is mowed, and flowers are planted. That's because work crews — a.k.a. prisoners, a.k.a. Chani Schwarcz's clients — maintain the gardens and the building. Chani Schwarcz, LMSW, works as a social worker/discharger planner in Rikers Island.
Rikers Island is New York City's main jail complex, as well as the name of the 413-acre island upon which it sits, on the East River. One of the world's largest correctional institutions and mental institutions, it's been described as New York's most infamous jail.
None of this description tallies with Chani's positive daily working experience, one that she asserts is a lesson in light and hope. When she tells people where she works, Chani often gets a freak-out reaction: "You work where?!"
"They only know about Rikers Island from the media. It doesn't match up with what I'm talking about. So they don't know how to respond. But I don't work for the corrections department, which is an entirely different experience; I work in the mental health department."
Chani never dreamed she'd end up working in a place like Rikers Island. "I was in-between jobs, and my résumé was on a job-searching website. A placement agency got ahold of my résumé and helped me be placed at Rikers."
Every morning, Chani passes through security, and then walks down a long hall to her office in the Anna M. Kross Center at Rikers Island. "The units I work on are dorm-like settings with beds set up in rows, a day room with TV, tables, and chairs for group therapy sessions and meals. Day rooms are decorated with art from art therapy. There's a clinic office for mental health clinicians and social workers, which has positive quotes on the walls." These units house individuals with mental health disorders awaiting court trial. They are Chani's clients.
Still, despite its aesthetic trappings, a jail is a jail. "If I was scared, I wouldn't have taken the job," Chani says. But she admits that there are challenges. All workers in correctional health services are in a vulnerable situation. "We never know if a client had a bad visit, a difficult day at court, or is feeling symptomatic, so I'm constantly aware of my surroundings and keep appropriate boundaries in place. Honestly, there are times I'm more scared of walking in Manhattan because I don't know if someone will steal my phone. I can be more scared of driving because I don't know if the person driving in the car next to me is drunk or high.
"I have thick skin, I set my boundaries, and thank G-d nothing has happened to me."
As a discharge planner, Chani works with a team to set up a functional exit plan for clients when they're ready to be released from jail. "Adjustment into everyday life differs for each individual," Chani explains.
(Excerpted from Family First, Issue 603)
Oops! We could not locate your form.
>