| This Way That Way |
Beets
| September 16, 2020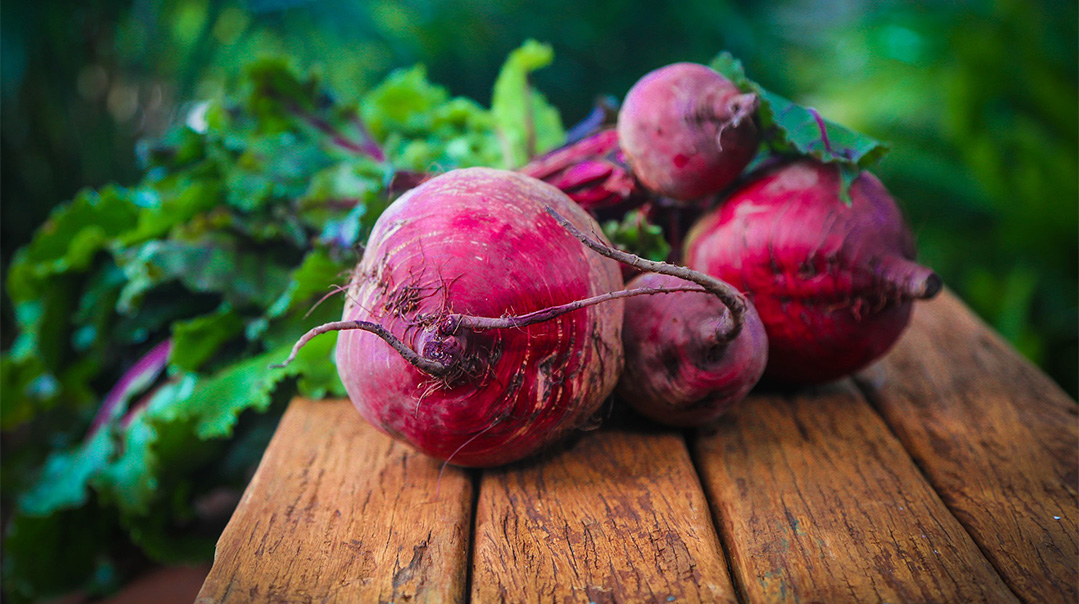 While beets with horseradish is an Ashkenazi condiment decades old, millennial cooking has seen a resurgence of more-than-borscht beets. From golden beets to candy cane beets to classic red, we're eating them crisped into chips, raw in salads, and roasted on artisan boards. Whether you like your beets classic with some oil and salt, trendy with citrus and garnishes, or with multiple textures and flavors, here are some recipes to satisfy each palate.
JUST BEET IT
Waste Not, Want Not
When harvested, the entirety of the plant is edible, from the tips of its leaves down to its long-pointed root. Sautéed beet greens, anyone?
Nitrates, Not Nitrites
Beetroot juice is one of the richest dietary sources of antioxidants and naturally occurring nitrates, which improve blood flow throughout the body.
Dr. Beetroot
In ancient times, the root part we eat today wasn't used for cooking but instead as a medicine for treating headaches and toothaches.
Click here for Berry Beet Sorbet Pops recipe!
Click here for Charred Whole Beets recipe!
Oops! We could not locate your form.
>