| Recipes |
Beef and Gnocchi Soup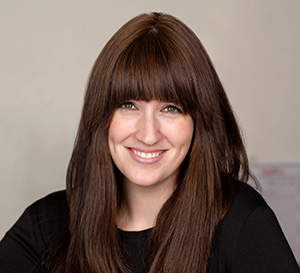 | March 29, 2022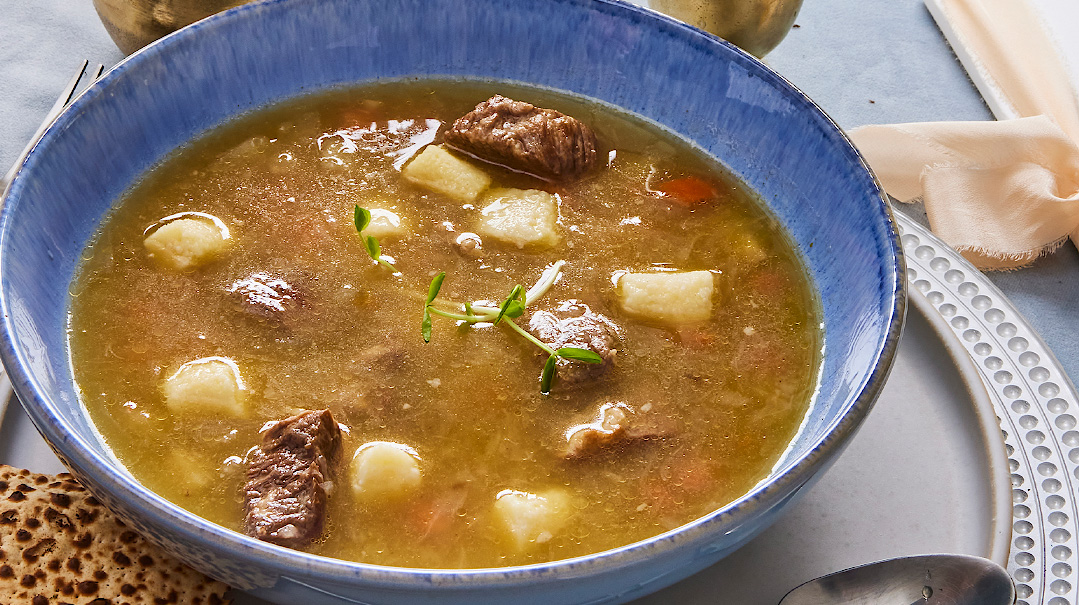 Food and Prop Styling: Goldie Stern
Photography: Felicia Perretti
Food Prep and Consultant: Chaya Surie Goldberger
While I really appreciate the textural fun a crispy gnocchi brings to the table, sometimes you gotta forgo the four-pot setup in the name of simplicity. That being said, if you feel like simmering the gnocchi separately and then crisping them up in a hot pan right before serving, I won't stop you. For everyone else, don't worry, this soup still delivers on flavor!
SERVES 8
3 lbs (1.36 kg) boneless flanken, cut into 2-inch (5-cm) pieces

2 tsp oil

2 Spanish or Vidalia onions, diced

3 medium carrots, peeled and diced

3 stalks celery, diced, or ¾ cup diced celery root

5 cloves garlic, minced

1 turnip, diced

5 cups chicken stock + 5 cups water, or 10 cups water

2 Tbsp salt

½ tsp black pepper
Gnocchi
2 large Idaho potatoes

2 egg yolks

½ cup Kosher-for-Pesach flour blend (or ⅓ cup almond flour, 2 Tbsp potato starch, and 1 Tbsp tapioca, arrowroot, or coconut flour) 

1 tsp salt

Season flanken with salt. 
Heat a large soup pot over high flame. Add oil and sear meat on all sides, working in batches so as not to overcrowd the pot. Remove the meat from the pot and set aside. 
Add all vegetables to the pot and cover. Let the vegetables sweat until onions are translucent, about 10 minutes. 
Return meat to the pot and cover with stock and/or water. Season with salt and pepper. Cover and bring to a boil, then lower heat to a simmer until meat is extremely tender, about 2–3 hours.
To make the gnocchi: Preheat oven to 400°F (200°C). 
Bake potatoes until fully cooked and tender all the way through, about 1 hour. Mash the potatoes well using a potato ricer or by pushing the potatoes through a colander or sieve with a spoon. Add yolks, flour, and salt and mix carefully and lightly, trying not to press down too hard on the potatoes. It should form a cohesive dough. 
Roll the dough into logs on a surface liberally sprinkled with Pesach flour, applying light pressure. Cut into 1-inch (2½-cm) sections and toss with a bit more Pesach flour. Drop into very well-salted boiling water in batches, removing them as soon as they float to the surface.
When ready to serve, add several gnocchi to each bowl and ladle soup over them.
(Originally featured in Family Table, Issue 787)
Oops! We could not locate your form.
>