| This Way That Way |
Beans
| July 12, 2022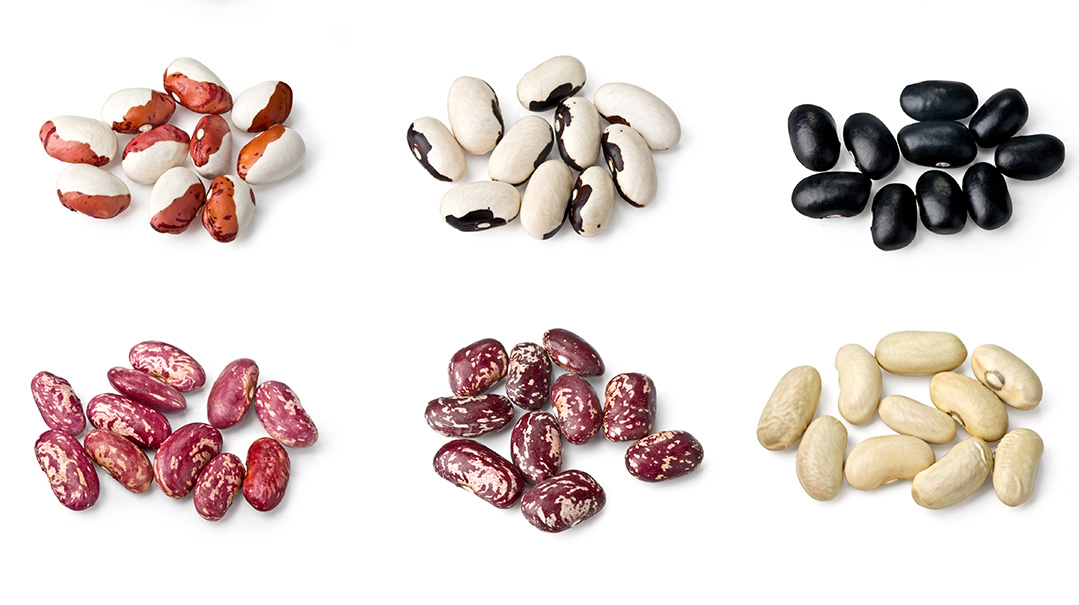 If your only regular bean consumption is cholent, you're missing out. Beans are a healthy, flavorful, and accessible food group that often gets passed over for something more glamorous, but when done well, they can be the star of the show in their own right!
It's Worth Beans
Cook It Well
Many raw beans are toxic. For example, eating a handful of raw kidney beans could cause severe indigestion.
Fill 'er Up
Beans are extremely nutrient-dense and are considered a high-satiety food, which would make them a good option in any healthy diet. Because they keep you so full, they may aid in weight loss.
Not Part of the Family
Despite their name, green beans and green lima beans are classified as starchy vegetables (similar to peas) rather than a legume.
Hearty Chicken and Bean Soup
Recipe by Brynie Greisman
Not your typical chicken soup! It's chock full of fiber, protein, and veggies. I served it recently at a family gathering, and my picky three-year-old granddaughter "zooped" it up straight from the bowl, smacking her lips, much to my delight and to the mortification of my daughter-in-law. Freezes well.
SERVES 10
2 cups baby lima beans
2 lb (1 kg) chicken cutlets, cubed
1 tsp salt, divided, or to taste
2 Tbsp oil, divided
1 large onion, chopped
3 medium carrots, sliced
3 ribs celery, thinly sliced
1 clove garlic, chopped
3 Tbsp chicken soup mix, dissolved in 4 cups warm water
additional 4 cups water
pepper, to taste
¼ cup minced fresh parsley
Place beans in a strainer and rinse with cold water. Transfer to a 6-quart pot; add water to cover by 2 inches. Bring to a boil. Lower heat and cook covered for 15 minutes.
Remove from heat, cover pot with a towel and let stand for 3 hours until beans are softened. (This can be done the day before. Refrigerate beans until using.) Drain and rinse beans, discarding liquid. Set aside.
Sprinkle chicken with 1⁄2 teaspoon salt. Using the same pot, sauté chicken in 1 tablespoon oil until no longer pink. Drain and set aside.
Sauté onion in remaining 1⁄2 tablespoon oil until translucent. Add carrots, celery, and garlic; sauté 2–3 minutes longer. Stir in the dissolved chicken soup mix, water, pepper, beans, and chicken; bring to a boil. Reduce heat; cover and simmer for 11⁄2 hours or until beans are tender.
Stir in parsley and remaining salt. Let sit for a few minutes before serving.
Note: You can also add a handful of minced fresh dill if desired.
Roasted Chickpeas
Recipe by Chaia Frishman
I have this strange obsession with eating roasted chickpeas Friday night. I first tasted them at a seudah at my friend Saguite's house. It's a great protein to help prevent me from eating an entire sourdough and dips.
1 15-oz (425-g) can chickpeas, drained and dried on a paper towel
1 Tbsp olive oil
½ tsp kosher salt
¼ tsp chili powder
2 tsp chopped parsley
1 tsp sweet paprika
Preheat oven to 425°F (220°C).
Toss chickpeas with oil and salt. In a small bowl, mix chili powder, parsley, and sweet paprika.
Lay chickpeas on a baking sheet. Bake for 20 minutes. Remove from oven and toss with spices.
Eat chickpeas on their own or throw into a salad.
Quesadillas
Recipe by Naomi Nachman
These super-simple quesadillas are extremely customizable. Add your family's favorite fill-ins and everyone will be happy with dinner tonight!
SERVES 6
6 Tbsp butter, divided, or more as needed
1 small white onion, diced
pinch salt
1 15-oz (425-g) can black beans, drained and rinsed
1 pkg (12 pieces) flour or corn tortillas
1 16-oz (450-g) jar salsa
shredded mozzarella cheese
Heat a frying pan on medium heat and melt 1 tablespoon butter. Add diced onions and a pinch of salt and stir until translucent.
Add beans and stir. Let sauté for 5 minutes, then remove from pan and set aside.
In the same pan, melt another tablespoon of butter if needed. Place a tortilla in the pan and spread a thin layer of salsa to cover the whole surface. Add some black bean and onion mixture on top of salsa. Top with cheese and another tortilla to make a sandwich.
With a large spatula, press down to combine the ingredients. Once the bottom is browned and the cheese has begun to melt, flip the quesadilla to brown the other side. When both sides are brown, remove from pan.
Repeat with remaining tortillas. Let each portion cool slightly and cut into quarters or wedges.
(Originally featured in Family Table, Issue 801)
Oops! We could not locate your form.
>