| Inside Israel |
Battle of the Beams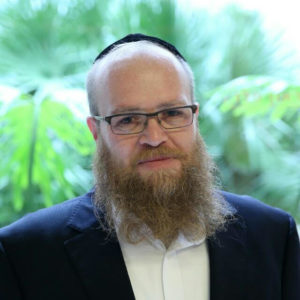 | February 8, 2022
Could Israel beat the gargantuan American military-industrial complex by being the first to field a laser system?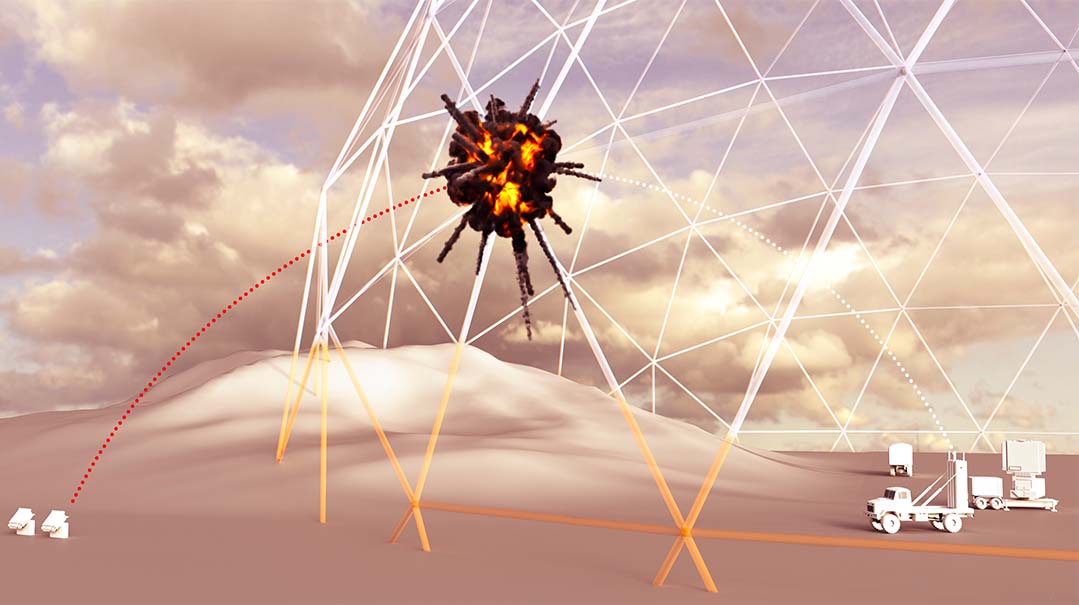 For decades, the prospect of deploying powerful anti-missile lasers has ignited the imagination of military strategists and sci-fi enthusiasts alike. But could nimble Israel beat the gargantuan American military-industrial complex by being the first to field a laser system?
According to Prime Minister Naftali Bennett, the answer is yes.
"Israel will begin using a laser-based missile interception system within a year, first experimentally and then operationally, beginning in the south and then elsewhere," Bennett revealed in a speech to the Institute for National Security Studies (INSS) last week, without going into details.
So is this Iron Dome II, or — like the superheated particles that the systems use — premature hot air?
Defense establishment sources speak of a groundbreaking technology estimated to become operational within three years — not one year, as Bennett claimed — which is expected to enable the development of laser-based air defense systems for intercepting rocket and missile threats. In successful experiments last year, a laser system installed on an aircraft was able to intercept UAVs at various ranges and altitudes.
The development is being spearheaded by the Defense Ministry's Directorate of Defense Research and Development (DDR&D) and Elbit Systems, with help from the Israeli Air Force. The Defense Ministry has invested significant effort into developing high-energy lasers over the past few years, with many failures along the way. Cooperation between the DDR&D and companies like Rafael and Elbit Systems has resulted in an electric-based laser system — a departure from chemical-based lasers, which showed little promise.
The breakthrough lies in the ability to concentrate laser beams precisely at long ranges. With the aid of the new technology, the Defense Ministry was able to focus lasers on a moving target long enough to cause damage, despite atmospheric disturbances. The breakthrough has paved the way for the development of cost-effective anti-missile systems that will add a new and formidable layer to Israel's air defense effort.
The Defense Ministry is already preparing to test the system's interception capabilities. The first goal is a static ground-based laser system to complement Iron Dome. The second goal is a mobile, vehicle-mounted system to protect forces in the field. The third and final goal is an aircraft-mounted laser that can intercept missiles above cloud cover, which would protect much wider areas than any system now in use.
The system can intercept a variety of threats: mortar fire and improved Grad rockets with a range of up to 40 kilometers; UAVs and anti-tank missiles, including advanced missiles such as Kornets; and longer-range missiles, including those launched from countries such as Lebanon or Syria, hundreds of kilometers away.
To bring down a missile, the laser beams have to remain focused on a single point of the target for several seconds after it's been picked up by IAF radar. Before firing, the system has to track the target for several seconds to determine the optimal point for focusing the lasers to bring it down — whether on the warhead, the flight system, or the engine. At the firing stage, the laser beams zero in on the target, heating it intensely so that within seconds it either explodes or drops like a dead bug.
The new system is expected to complement current air defense systems, including Arrow, David's Sling, Patriot, and especially Iron Dome. The price of a single Tamir, the Iron Dome missile, is estimated at $50,000 to $60,000. For a laser-based system, the only cost is for the electricity needed to generate the laser beam. The DDR&D has managed to focus the laser beams on a single point of one centimeter on a target, at a range of several kilometers. Best of all, the laser beams are completely invisible, even at night, which won't expose the location of the forces operating the systems.
"It was a huge challenge to focus on a point of two centimeters at a range of ten kilometers," the Defense Ministry explained this week. "Theoretically there's no limit on the number of threats we can intercept at one time. That's why the system is especially effective against missiles barrages — and that's where this technology is headed."
To achieve the required accuracy, developers used advanced algorithms, and due to the short time frame for response, it operates completely independently. The Defense Ministry explained that to intercept an incoming rocket launched from Syria, a Tamir missile would take five minutes to reach its target; even at shorter ranges, it could take a few minutes to knock down its prey. The laser beams, by comparison, take one-thousandth of a second to reach the target — quite literally interception at the speed of light.
"We're entering a new age of energy warfare, in the air, on land, and at sea," explains Brigadier General Yaniv Rotem. "The IDF's investments in recent years have positioned Israel at the forefront of the high-energy laser field."
Israel is among the first nations in the world to test lasers for interception in operational scenarios. The experiments conducted hitherto are only the start of a multiyear program for developing airborne laser systems to deal with missiles and mortar fire.
Aside from the system's accuracy, cost-effectiveness is a leading consideration. As Bennett explained in his speech: "Today Ahmed sits in Khan Yunis and fires a homemade missile at Israel at the cost of a few hundred dollars. The Iron Dome interceptor, on the other hand, costs tens of thousands of dollars. This is an illogical equation. It allows Ahmed to launch more and more Qassem rockets and forces us to waste millions for every Hamas 'lightning strike,' and billions during periods of full-scale conflict.
"The equation will be reversed — soon they'll be spending more than we are. If we can shoot down a missile or rocket with an electric pulse that costs a few dollars, we can nullify the ring of fire Iran has built up around us at one stroke. This could also serve our friends in the region who are also subject to Iranian threats. This is another way Israel can use what it has to offer the world to garner support, create alliances and become even stronger."
Brigadier General Eyal Harel, head of the General Staff planning division, echoes these comments. "We've arrived at a stage no one else has been able to reach yet. The moment the final trial concludes successfully, the first part of this year, we'll undertake the production of a series of laser systems that will transform our position vis-à-vis Gaza within two years. The next stage will be to vastly reduce the cost of the ground-based systems and then bring it to the air. Laser is the next big thing, we're talking Star Wars."
Since we had General Harel on the subject of cutting-edge technology, we asked him how the IDF is integrating robots and drones. He said that Israel is increasing its use of robotic platforms, but there is a "vast gap" between aerial systems and ground systems.
"Although there already are robots that can walk and talk, these are still mostly for show," he said. "They can't do very much. But with autonomous aerial systems that facilitate intelligence-gathering on a large scale, we foresee huge developments in the coming years. It will be an integral part of our method of warfare and the way an armored brigade functions.
"Imagine a squadron of drones that can occupy an area, a village, a meeting place, and deal with it. Imagine that they come in different formations and altitudes and can execute a variety of missions — for example, using their sensors to enter through a window, identify an enemy, and detonate. These unprecedented advances will happen. It's only a matter of time."
(Originally featured in Mishpacha, Issue 898)
Oops! We could not locate your form.
>