| Washington Wrap |
Back to School? Not So Fast
| February 17, 2021
Biden promised that most schools up to eighth grade would be opened within 100 days. But this has turned out to not be so simple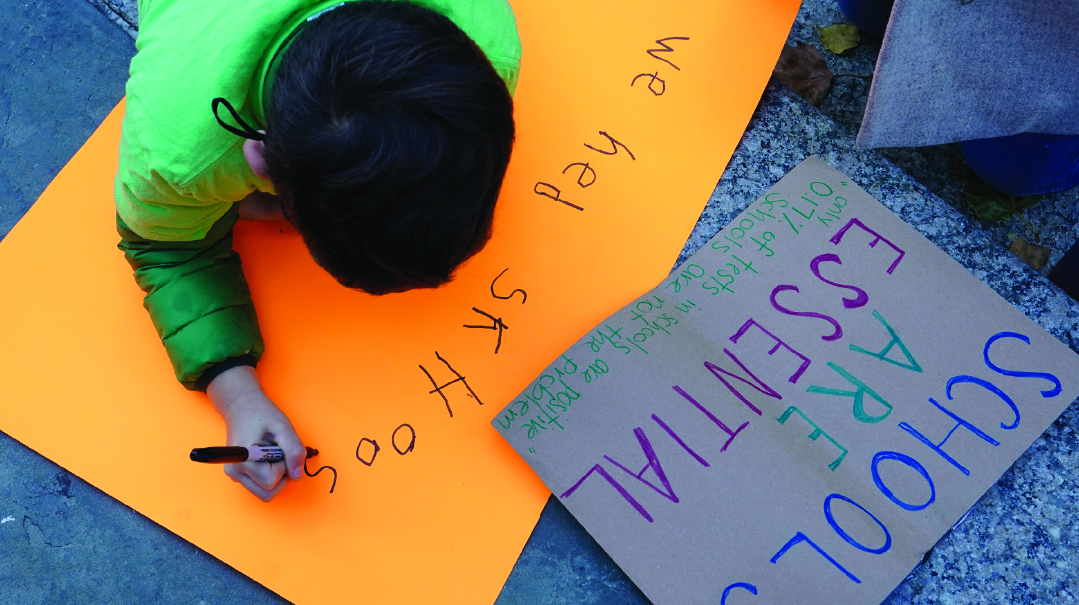 The vaccination drive is proceeding apace, more or less. On Thursday, President Biden announced that 100 million vaccine doses would arrive in the United States by the end of May, and 200 million more by the end of July. This is good news, of course, but the timetable means that most of 2021 will have been lost before there's a chance for herd immunity and a return to normalcy. While in Israel a third of the population has received the second dose of the vaccine, in the United States the numbers are much more modest: some 50 million vaccine doses have been distributed until now.
One encouraging trend, meanwhile, is the decline in the infection rate. Sadly, the mortality rate remains high, with an average 3,000 deaths per day last week. But the number of cases and hospitalizations is in a nosedive. Only four states — South Dakota, Kansas, Hawaii, and Delaware — registered an increase in cases last week. Every other state saw cases decline. It seems the December peak is waning.
At the same time, America is still far from normal. An important element in returning to normalcy is reopening schools, which will allow parents to go back to work and breathe life into the economy. But Biden is finding himself in a tough spot opposite teachers' unions on this very issue.
After assuming office, Biden promised that most schools up to eighth grade would be opened within 100 days. But this has turned out to not be so simple. For schools to reopen safely, a number of things have to happen, including reducing the number of students per class, increasing the number of teachers and staff, as well as protecting classrooms with air filters, plastic partitions, etc. All this will take a lot of money and time. There aren't hundreds of thousands of extra teachers on standby, nor are there enough people ready for career retraining before the end of the pandemic.

The teachers' unions have let Biden know that they won't compromise on their safety and will go on strike if necessary, and tensions have escalated between teachers' unions and a number of local authorities on this issue. For Biden, known as a "union man," this presents a serious political problem. Should he support teachers or parents? White House spokesperson Jen Psaki dodged the question last week by saying that she understood teachers' concerns and that there's a teacher in every family, so we're all ultimately in the same boat.
Meanwhile, some states have started giving vaccine priority to teachers as well as the elderly and those in risk categories. But will this be enough? At the end of the day, vaccines are only one side of the equation. The other aspect, as we mentioned, is more staff and fewer students per classroom. But that will take money, and securing money will take Congress. The legislation is being held up by lack of agreement between Republicans and Democrats and it's already late February, three and a half months before the end of the school year. Biden's goal of reopening schools within 100 days is looking pretty ambitious, if not unreachable.
(Originally featured in Mishpacha, Issue 849)
Oops! We could not locate your form.
>