| Washington Wrap |
Askanim Facing Uphill Battle in DC
| January 11, 2022
"In the environment we're operating in right now, everything is difficult"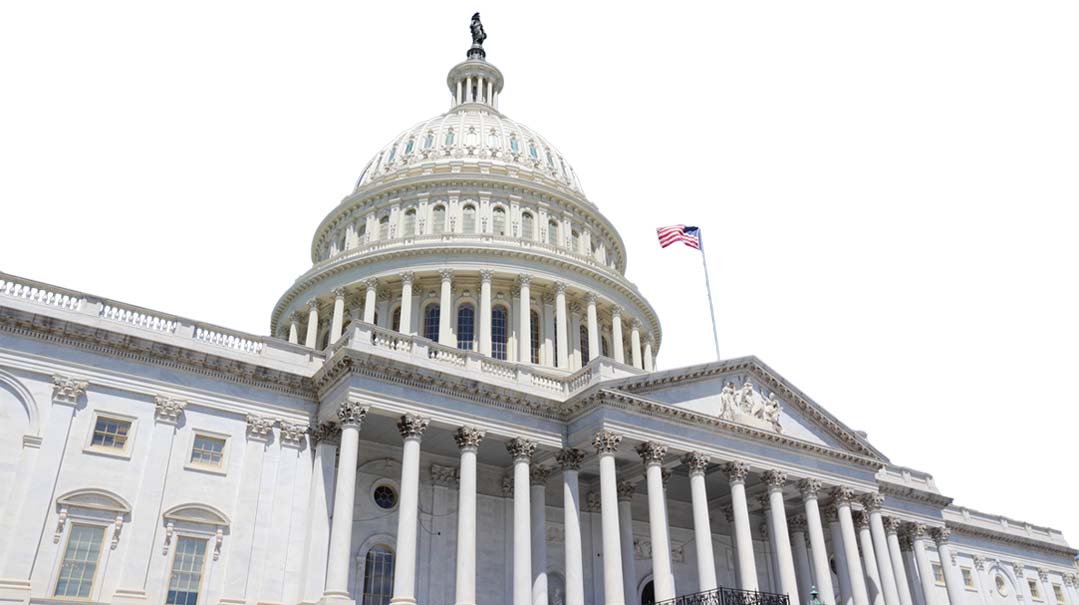 The US Congress returned this week for its second session to a packed agenda and many disagreements. And with the Democrats' razor-thin margins in both houses at risk in the coming midterms, House Speaker Nancy Pelosi and Senate Majority Leader Chuck Schumer are racing against the clock to pass as much of President Biden's agenda as they can, knowing it's about to get much harder.
For Jewish organizations, this session is an opportunity to promote key priorities such as security grants for nonprofit institutions and shuls, child tax credits, and fighting anti-Semitism. For a better understanding, we reached out to two community leaders — Rabbi Abba Cohen, vice president for government affairs and Washington director and counsel for Agudath Israel of America; and Nathan Diament, executive director for the Orthodox Union Advocacy Center.
The two veterans know it's not going to be easy. Washington's hyper-partisan reality complicates the passage of any agenda item, even ones supported by the consensus.
"I think the biggest challenge is the very intense partisan divide," says Diament. "It makes it just hard to get anything done, even something like getting Deborah Lipstadt confirmed [as the State Department envoy on anti-Semitism]. In the environment we're operating in right now, everything is difficult."
Security Grants
Diament: "Two immediate priorities are related to the appropriations package, something Congress may be working on in the next four to six weeks. There's discussion about doing perhaps an omnibus appropriations bill, and in that context, the top priority for us is the funding of the Nonprofit Security Grant Program [NSGP] at Homeland Security and trying to get that boosted to $360 million. It's hard to say at this moment whether or not that funding deal is going to come together. Overall, a lot of it was hung up because of the stalemate around Build Back Better [Biden's signature $4 trillion legislation package that died two weeks ago —Ed.]. And with that sort of being put to the side, I think the chances of an omnibus funding package are probably improving. If that occurs, I'm pretty optimistic that we'll be able to boost the NSGP funding level significantly."
Cohen: "At the end of the last session, there was an understanding that there would be a boost of $100 million in the NSGP. We were hoping for more, but we were very pleased that the program would be boosted $100 million, and we expect that issue to come back. And that's an extremely high priority for us."
Tax Credit and Pre-K
Diament: "The Build Back Better was going to provide significant child care subsidies for lower- and middle-income families, and also fund pre-kindergarten programs. Originally, the bill was going to make it very difficult for religious institutions to be able to participate in those programs. So we, with others, lobbied on that very hard, and actually got that language changed in the Senate. However, we don't really know what's going to happen next."
Cohen: "I think we're going to likely see Build Back Better come back in some different form — whether it's going to be pared down, or they're going to cherry-pick the issues they want to bring to the fore.
"For us, we were very interested in the the improvements that the American Rescue Plan legislation made to the child tax credit, in terms of expanding it, because we have many, many families in the community that it would help. And I think there are many families in America that are in need, and this legislation could provide an important boost to child poverty.
"We're expecting at least to hear more about universal pre-K, which is an administration priority. And in that regard, we've worked very, very actively over the last number of months to make sure that religious schools would be included in the program."
Anti-Semitism
Diament: "In the near term, we're pushing for the Senate to hold a hearing to confirm Deborah Lipstadt as the State Department envoy for combating anti-Semitism. We think that's very important. She will be focused on the international side. And there's a lot to do there with regard to protecting shechitah, bris milah, and other key issues."
Cohen: "Lipstadt's appointment is not only a question of monitoring, let's say, anti-Semitic incidents or violence in Europe and other places. It also includes threats to religious practice that people don't always associate with anti-Semitism, because maybe they involve health issues or animal welfare issues. But we've worked on that with the special envoy over the years, and the State Department has taken the position that even those kinds of issues are manifestations of anti-Semitism. It's particularly relevant to the Orthodox community, we emphasize freedom of religion.
"We are hopeful that the Lipstadt nomination will move forward expeditiously because it's extremely important to have that position filled, and she's the right person."
Foreign Policy
Diament: "With regard to the international front, obviously, we continue to advocate in support of Israel's security. We're watching very closely what's happening with negotiations with Iran to possibly restart the nuclear deal."
Cohen: "We're going to continue to fight for Iron Dome. It has been extremely disappointed that the additional funding has been held up, but we're going to continue to fight for it."
What else is on the 2022 agenda for Congress?
Build Back Better. Will Biden convince Sen. Joe Manchin to support his flagship reform after all? Chances remain low. As of now, it's not entirely clear what kind of package Manchin wants.
Voting Rights. Passing the John Lewis Voting Reform Bill would require at least 60 votes to avoid filibuster. Since Democrats only hold 50 seats, they are looking for ways to sidestep a filibuster — setting the stage for a showdown with Republicans, and with Democratic contrarians Manchin and Kirsten Sinema. It could sink another of Biden's desired reforms.
Funding the government. A spending bill must pass by February 18. Pro-Israel groups hope it will include $1 billion for Iron Dome.
In the environment we're operating in right now, everything is difficult
— Nathan Diament
I think we're going to likely see Build Back Better come back in some different form
— Rabbi Abba Cohen
(Originally featured in Mishpacha, Issue 894)
Oops! We could not locate your form.
>