| In Other News |
As Economies Crumble, Debt Soars
| August 12, 2020
The federal debt constitutes 136% of America's GDP, by far the highest proportion since World War II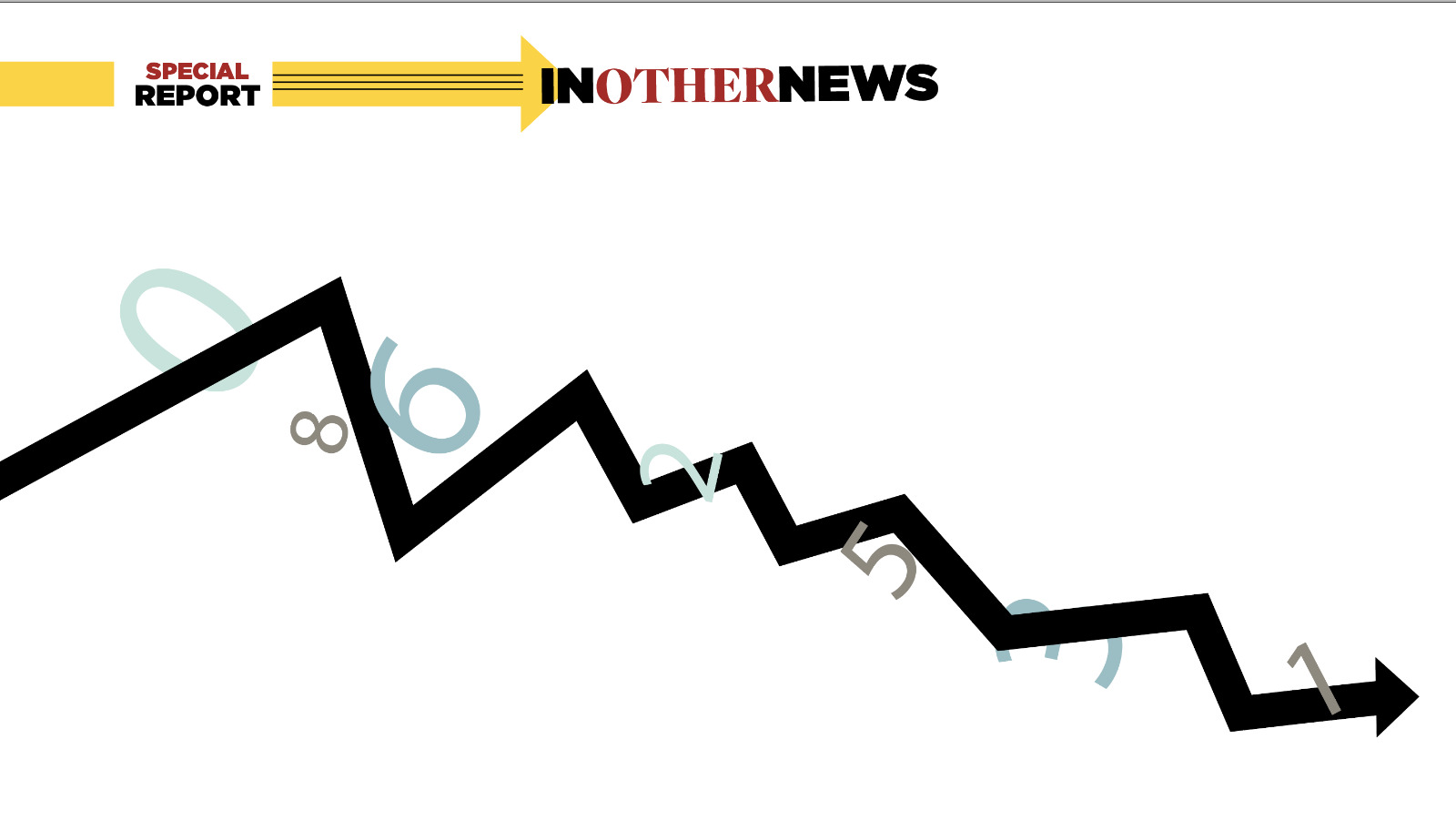 When we talk about the state of the economy in the wake of the coronavirus, the focus is rightly on finding a vaccine. The market doesn't like a state of uncertainty, and the assumption is that as soon as a vaccine is available, the economy will stabilize, and consumption will return to pre-corona levels.
But the reality is slightly more complicated. The trauma suffered to the international marketplace will accompany us for years to come. Many people have been thrown out of the job market, and it's unclear if they'll manage to make it back in. And not to sound portentous, but more and more employers are now using robots for tasks formerly performed by humans.
These rapid changes are forcing governments across the world, from Jerusalem to Washington, to infuse a measure of security into their economies. Israel and the United States chose the method of direct payments to citizens, as well as a series of grants that encourage employers to retain workers whom they've been forced to temporarily lay off. All of this is meant to stabilize the system and prevent a massive wave of layoffs that could crush consumer buying power.
But this contains its own challenge. The trillions being handed out to the citizens directly and indirectly, whether in the form of grants or unemployment benefits, only made worse the loss of tax revenue due to the millions of unemployed. That, in turn, is pushing the American economy even deeper into the quicksand of public debt, which now stands at $26.6 trillion.
In May, USA Today reported that the Trump administration's aid packages, which then stood at $2.4 trillion, were larger than the entire economies of Italy, which is valued at $2.1 trillion; of Brazil, which comes to $1.9 trillion; and of Canada, which is estimated at $1.7 trillion.
To put the extent of America's debt into proportion, consider that the federal debt constitutes 136% of America's GDP, by far the highest proportion since World War II. And the larger the debt grows, the more willing Congress and the administration seem to be to leave the debt to future generations. In February 2019, I wrote here about the growing national debt, which stood then at "only" $22 trillion, and about its long-term implications.

At the time, Marc Goldwein, senior vice president and senior policy director at the Committee for a Responsible Federal Budget, told me that "especially when you have high debt, it means that future workers will not only have to pay for more seniors, but also for bigger and bigger interest payments. And ultimately, it's just fundamentally unfair."
Today, $4.6 trillion later, I called him back to ask how he views the growing national obligations. To my surprise, he explained that the situation today is different. "Over the course of this crisis, we're going to add several trillion to the debt, but it's worth it," he said.
"It's not like the normal borrowing we do, where we just borrow because we're too scared to make any changes to the unsustainable growth of our spending programs or because we want to deliver tax cuts," Goldwein continued. "This is spending we're using to stabilize the economy during the worst national emergency in a century. We have a pandemic, and we have an economic crisis, and we're all going to be better off as a society for a long time if we get through this with some level of stability rather than if we let businesses and households completely fall apart. And so, yes, we're going to pay for this over time as we should and it's worth it."
But all of this is based on the assumption that a vaccine is produced that proves effective. Nobody knows what the consequences could be if the economic crisis continues into 2021 and beyond. In May, the United States Department of the Treasury estimated in a press release that in the quarter between July and September, the debt would grow by "only" another $677 billion. It seems that now, with Congress debating another round of aid to the public, and world economies stumbling, the administration would be only too glad to settle for that figure.
(Originally featured in Mishpacha, Issue 823)
Oops! We could not locate your form.
>