| On Topic |
Around the World with an Epipen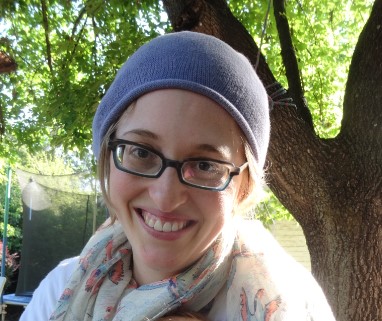 | July 3, 2019
Have allergies, will travel. Here's how
L
iving with food allergies is daunting in a familiar environment; it's that much more challenging in a strange setting. Yet that doesn't mean a child with allergies can't enjoy the thrill of traveling. Here's how some intrepid parents made it work
Packing for a trip can feel like a mammoth task.
But for families with kids with allergies, it involves much more than just remembering sunscreen, snacks for the airport, and the favorite teddy — forgetting essential items can be a matter of life and death.
Leaving their home environment means increased risk their child will be exposed to allergens. And that exposure can lead to anaphylaxis — a serious, potentially life-threatening allergic reaction that occurs minutes, sometimes even seconds, after exposure to an allergen.
It's therefore no wonder many families choose to give up traveling altogether once their children are diagnosed with allergies. But with intensive preparation and some practical know-how, many families have found ways to continue enjoying traveling, even when their children have severe allergies.
Seasoned traveler Shaindy says her family continues to travel extensively even though her two sons are highly allergic to a range of foods. "We love traveling and travel as a family several times a year. We go away for Pesach and for the summer. We've been to Rome, Israel, Amsterdam, and in the United States: Seattle, Chicago, California, and Florida.
"My 17-year-old is allergic to sesame seeds and tree nuts, and my 13-year-old son is highly allergic to fish, chicken, soy, lentils, peas, peanuts, tree nuts, and sesame seeds. My younger son has actually gone in to anaphylactic shock a few times, and once he needed more than one EpiPen to get the allergy under control," she says.
"When we travel, I plan well in advance. I bake my own challos and freeze them to take along. That way I know there are no sesame seeds on it or cross contamination from other challos."
Airplane travel is the first hurdle that needs to be crossed when traveling overseas or to distant locations. It can be a terrifying prospect, as limited medical help is available in case of an emergency.
Gila from London is the mother to two-year-old Chaim, who is highly allergic. Dairy is his most severe allergy; even mere contact with a drop of yogurt or milk will result in an outbreak of hives, requiring immediate administration of an antihistamine. Despite the allergy, the family continues to travel regularly and has been to many destinations, including Israel, India, South Africa, Spain and Portugal.
Gila always carries a travel letter provided by her doctor describing her son's medical situation, and also communicates with the airline in advance. "It's important to inform the airline prior to traveling about your allergies, and they will issue an announcement. While it's become pretty standard not to serve tree nuts on flights, dairy drinks are still common, so we let the people sitting next to us know about our situation," she says.
Dr. Hylton I. Lightman, president and medical director of Total Family Care of the Five Towns and Far Rockaway, suggests that anti-allergy medications be readily available at all times. "Medications for allergies should not be checked in with luggage. If carrying medication on board, obtain a letter from your physician stating the necessity of the medication," he advises. "Also, make sure that the medications haven't expired."
Another important part of planning for airplane travel is ensuring to take along safe foods, especially when on long trips. "My son knows to never, ever eat airplane food; we don't want anything happening on a plane," explains Shaindy. "I pack sandwiches, snacks, and Gefen instant soup cups in my bag if he's starving so if there is nothing for him to eat, he can always have a soup. While his fish and nut allergies are airborne, somehow we've always managed with that on planes, as it only affects him when there's a strong smell of fish cooking."
Once the family has arrived safely at their destination, the hypervigilance around what is safe to consume or be in contact with continues. One of the biggest challenges when on vacation is the absence of home-cooked meals.
It's possible to safely eat at restaurants and the like, but with extreme caution. "One thing we've learned is never to ask the waiter, as he or she doesn't have accurate information about what the food contains, and this can pose high risks if contaminated food or the allergen is consumed," says Shaindy.
While awareness of allergies is common, many restaurants are not equipped to deal with them. "Some restaurants will say at the outset that they can't guarantee that they're nut or sesame free," Shaindy says. She's come up with simple work-arounds to ensure her family can be fed and stay safe. "Since we travel and eat out a lot, I tell them to clean the grill and make him a plain steak. I always ask questions. And ask again. I speak to the chef, read the ingredients. We've been to hotels where people have their own frying pan for eggs because their kids are allergic to dairy, and the frying pans are used for eggs with cheese."
Gila adds that she has found that chefs and establishments are usually willing to help as much as they can and share any helpful information, as well as prepare food on special requests.
Eighteen-year-old vocal artist Reuven from Brooklyn is severely allergic to tree nuts, peanuts, peas, and fish. From the ages of eight to fourteen, he was a part of an acclaimed Jewish choir and traveled to destinations such as Paris, South America, L.A., and Amsterdam.
Facilitating this was no simple feat. "When Reuven began in the choir, he was too young to take responsibility and advocate for himself. I couldn't safely send him to various locations with the unknown foods. The only solution was to have an adult, his father, accompany him," says Reuven's mother, Dassi.
Dassi admits she worried a lot, but explains, "I never wanted to make my kids feel suffocated or change their lives. While you have to be vigilant at all times, we see it as a challenge which can be dealt with."
As Reuven got older, his mature approach and cautious attitude meant he could be trusted to advocate strongly for himself and take the necessary precautions and thus travel overseas alone. "I spent the past two summers in Israel on an NCSY summer program," says Reuven.
Having safe places abroad also adds a level of comfort when Reuven travels to Israel alone.
"We're lucky to have friends in Israel who know him and are very accommodating. They make arrangements for him, so he can go there and know he doesn't need to worry about eating," Dassi says.
Experience and preparation are critical, but even the most prepared parent cannot always predict the unexpected situations that inevitably arise in foreign places. Israel, in particular, is tricky to navigate due to the prevalence of certain common allergens (sesame and tree nuts specifically) and less general awareness of allergies.
"We once went to a falafel store," Dassi shares, "and the owner said it was better not to eat in the store at all. Sesame is so prevalent in techinah, a mainstay of many dishes and local foods, so cross contamination is a high risk." She's found that when visiting Israel, it's safest to eat simply and at home when possible. "We stick to fruit and vegetables, and simple, recognizable foods without hidden ingredients."
Shaindy describes similar caution. "We had to ask if the French fries were fried in the same fryer as the chicken with sesame seeds, and we learned where to eat and where not to. We also learned they make pareve cheese with cashews. We found out after my big son had a burger with pareve cheese. He had terrible pain for a full day after and needed Benadryl. Now, we only order plain food, plain meat on the grill, plain burger sans bun, and plain pizza."
Creative solutions, along with a willingness to gets one's hands dirty, can also allow the child to enjoy the local cuisine safely. "Once my husband went into the pizza store, cleaned the oven, and baked his own pie of pizza for my sons," recalls Shaindy.
Gila also found that Israel was a learning experience when it came to what their son could eat. "We ended up in Terem emergency care after our son ate a dried apricot. Now I know that you can't give your allergic child dried fruits as they could be contaminated with nuts."
This wasn't the only time when they ended up in the emergency room in a foreign country. "Our holiday in Spain turned into health tourism with a hospital stay. Luckily, we got discharged for Shabbos and made it back just in time. We even had time to squeeze grapes for our grape juice because for some reason they didn't have any in the kosher shop!"
Even while they make superhuman effort to ensure their child is kept safe, parents always have to be prepared for the worst-case scenarios. "Always have Benadryl with you, always have two EpiPens. I keep one in my purse and make sure my son has one with him as well," says Shaindy. Dassi advises finding out the local Hatzolah number or emergency numbers and having them on hand prior to arrival.
Dr. Lightman stresses the need to find out before your travel what your medical insurance covers, "as your insurance plan may not cover your destination." He also suggests that parents of children suffering from asthma should make sure to take a converter if traveling to a location with different voltage.
As he now travels alone, Reuven points out that it's not enough to carry an EpiPen. The people around you should know how to use it if the circumstances necessitate it. "An allergic reaction can come in different forms — from vomiting to drop in blood pressure to struggling to breathe. In these situations, I may not be aware or capable of administering the EpiPen myself, and therefore whenever I go out, I make sure to tell my friends where the pen is and how to use it."
While preparations and caution is critical, it's clear those who successfully and safely navigate travel begin with an empowered and accepting attitude toward living with allergies as a whole.
Reuven's mature perspective means that his allergies have not held him back from pursuing his passion. "There were times when all my friends were going out to eat somewhere, and I couldn't go or eat anything, but that's part of it. It's about prioritizing what really matters. It's definitely annoying, but you don't need to live your life for food."
Not discounting the enormity and the responsibility it entails, Dassi and Reuven are the perfect examples of people who haven't allowed allergies to affect their lives negatively or diminish the family's ability to share meaningful experiences. "While it's a huge thing, it's also completely manageable. My children are thankfully confident, despite everything."
And as much as parents can do everything in their power to prevent a crisis, Gila has come to appreciate how little one can control. "Every minute of every day that our child is safe is such a miracle and a blessing from Hashem. The unseen and unknown sources of allergens are countless and unimaginable both at home and out of the house. It's a reminder that this is actually true for all of us, at all times, everywhere."
(Originally featured in Family First, Issue 649)
Oops! We could not locate your form.
>