| TableScapes |
Apples and Myrtle | September 13, 2022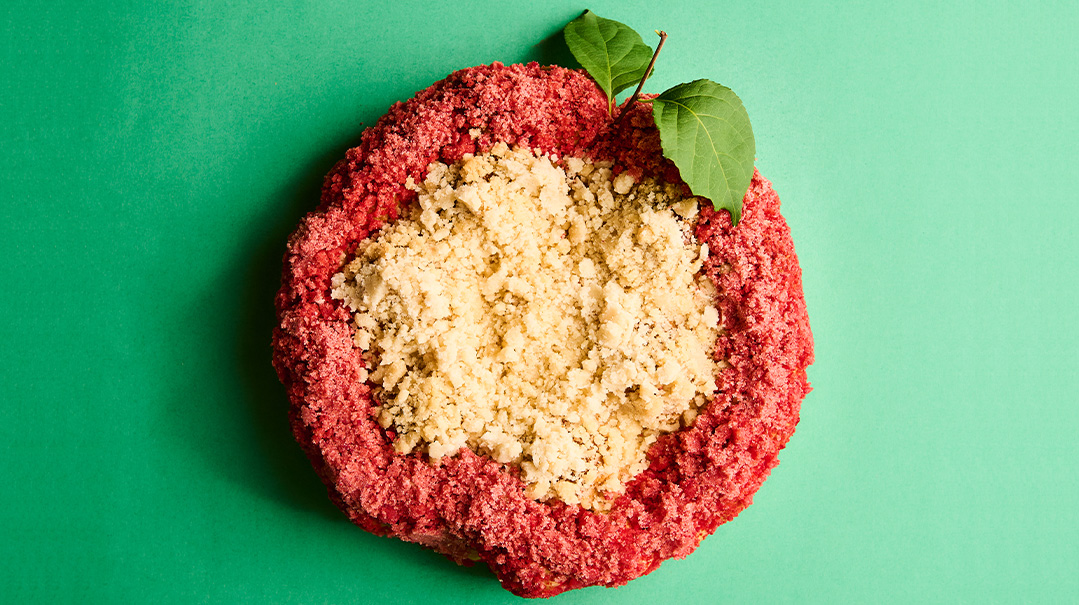 Styling by Esther Ottensoser
Photography by Sina Mizrahi
Though all of the Yamim Tovim in this month are connected, each one has its own unique taste, theme, and mood. Featured here are a few ideas that can capture and enhance that Tishrei spirit. Wishing you a shanah tovah!
Sweet Apple Challah
Over the past few years, we've featured many Yom Tov-themed challah ideas. I recently found out that this is actually an old minhag in certain communities (including mine!).
Here's another apple challah idea. A sweet crumb topping in honor of Rosh Hashanah is a nice change from the usual savory taste.
You will need:
challah dough shaped into evenly sized balls
large round foil pan
sweet crumbs
red food coloring
egg wash
leaves, for garnish (optional)
Cut some of the dough balls in half and shape into smaller balls. Arrange the smaller balls around the perimeter of the pan. Fill the inside of the pan with the larger balls.
Bend the pan inwards on two opposite sides of the pan so it resembles an apple shape.
Add food coloring to all or just some of the crumbs.
Brush challah with egg wash and sprinkle the crumbs on top.
Bake according to your regular recipe instructions. Garnish with a leaf or two if desired.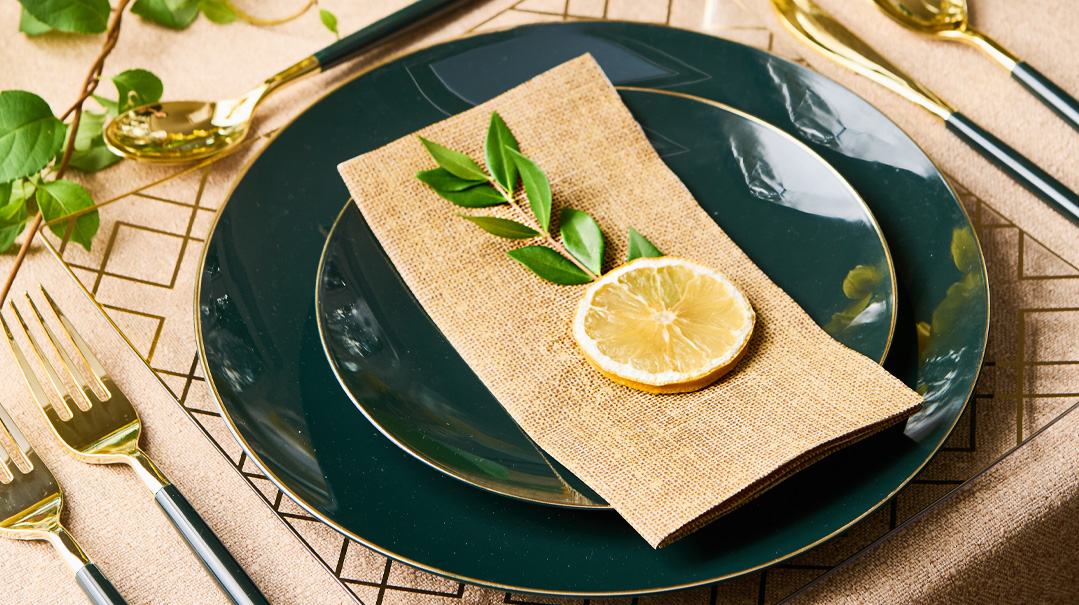 Lemon and Leaves
Add a finishing touch to your succah table with this simple detail that will make a beautiful impression.
You will need:
Set your oven on the lowest temperature.
Slice the lemons into 1⁄8–1⁄4-inch-thick slices.
Place the slices on a parchment-lined baking sheet or a metal cooling rack set over a baking sheet.
Bake at your oven's lowest temperature until completely dry, approximately 4–5 hours. Allow to cool.
Arrange lemon slices and leaves on folded napkins.
Paper goods for lemon setting are from Luxe Party NYC.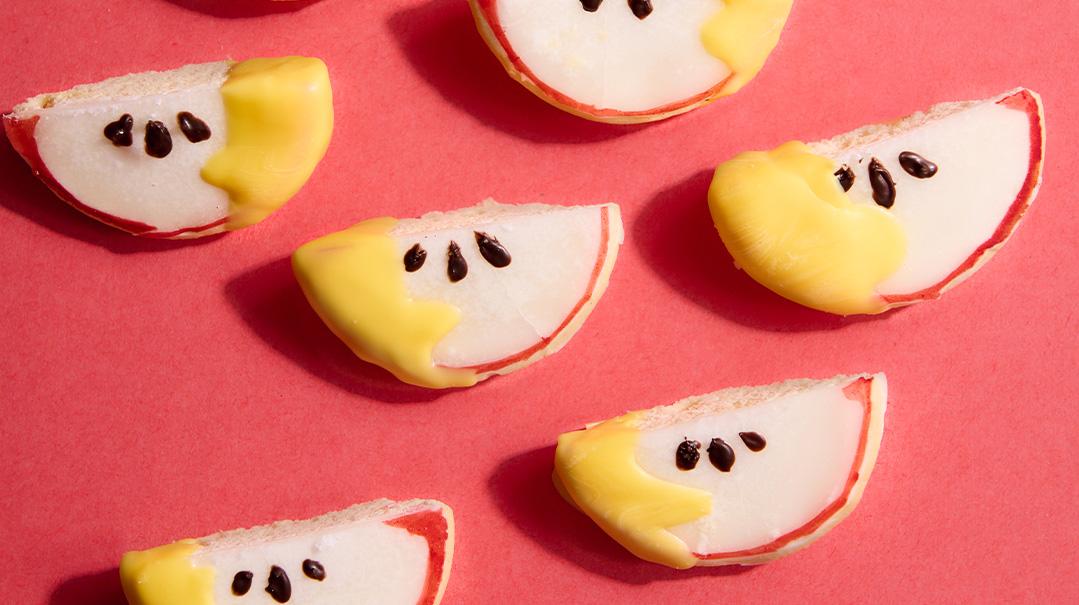 Apple and Honey Cookie
A quick, easy, minimal mess — and of course sweet — edible craft in honor of Rosh Hashanah. The store-bought cookies I used resemble a black-and-white cookie, except that they're all white. They're a great "blank slate" for creating other fun cookies as well.
You will need:
small white iced cookies (I got these at Gourmet Glatt Bakery)
red and black edible markers
yellow icing
Cut cookies in half.
Using the markers, draw apple peels and pits on the white icing.
Dip cookies into yellow icing so they resemble an apple dipped in honey.
(Originally featured in Family Table, Special Tishrei Issue 810)
Oops! We could not locate your form.
>