| Personal Accounts |
Always on My Mind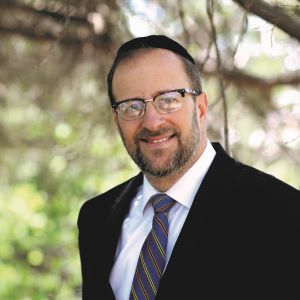 | June 8, 2016
Rabbi Aaron Fink remembers his Rebbi, Rav Yaakov Weinberg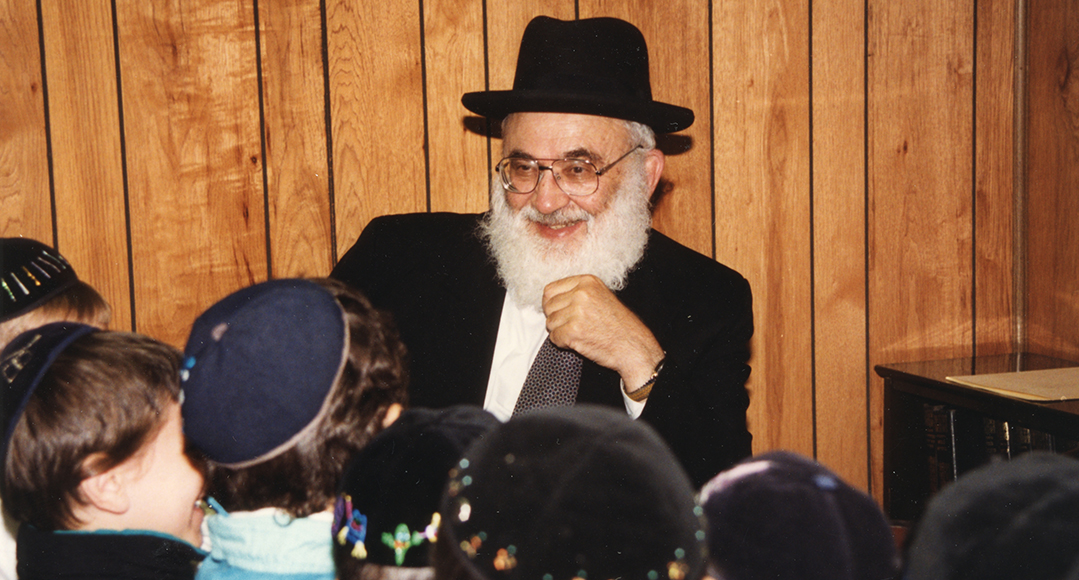 M
y rebbi, Rav Yaakov Weinberg, rosh yeshivah of Yeshivas Ner Yisroel, was the pivotal figure in shaping my life and goals and helping me grow into the person I am today. Like so many others, I live with his inspiration daily.
A man of deep intellect and penetrating, all-encompassing vision, he possessed an uncanny ability to see beyond the surface and react and prepare for the geometrical outcomes of any decision. His clear grasp of hashkafas haTorah and its relevance to everyday life gave us a means of connecting contemporary issues with age-old wisdom.
But like all great rebbeim, it wasn't just genius, but rather how he transmitted his passion — caring for us, encouraging us, pouring his neshamah into each talmid. He made each of us feel important and helped us to locate our personal strengths so that we could find the best path to serve our Maker. But there is a particular incident that remains with me, a memory I cherish because it guides me each day as a mechanech.
Before being admitted to Rav Weinberg's shiur, he "interviewed" each of the bochurim who wanted to attend. Rebbi wanted to get to know us and learn what made us tick. We spoke in learning, and then he asked if I had a plan for the future. I responded that I hoped to enter the field of chinuch and/or kiruv. "Why?" he asked me. I proudly and confidently responded that having gone through certain life experiences, growing in my learning, and gaining clarity in so many issues, I wanted to help youngsters develop and to provide them with the answers to the questions they were facing. He smiled at me and burst my bubble. "Halevai, but you must remember that though the questions may be the same, the answers will be different for each one. Each person experiences the world differently."

Appropriately chastened, I learned a powerful lesson from his words that still echo in my mind today. One cannot apply a cookie-cutter approach to chinuch habanim. Each child needs a personalized approach to maximize his or her potential, and a real mechanech must learn to understand his charges in order to effectively make a difference in their lives.
Lastly, well beyond what Rebbi said was the example he set. He didn't just offer words of chizuk but showed me the proper path through his actions.
While serving as the headmaster of the Kadimah School in Buffalo, New York, Rebbi called one day to ask if I could pick him up at the airport the following day. Naturally, I responded in the affirmative, and I headed over to Buffalo International Airport the next morning. I excitedly greeted Rebbi and asked him where he was going and how I could be of service (I had assumed he was heading to Toronto, a relatively short drive away). He told me he wasn't going anywhere, but had come to see me, to find out how I was doing, both personally and professionally. He asked if he could visit the school I was heading and later graced my home. We discussed the kehillah, the challenges of out-of-town living, and how I might foster my success and the school's. He offered me some very pointed and helpful words of chizuk and timely eitzos for continued hatzlachah, and then asked me to take him back to the airport for his return flight. I was stunned, elated, and overcome with joy and appreciation for his concern.
It was a great lesson. I was and still am inspired by that visit. I learned that a rebbi can never have a hesech hadaas from his talmidim. Whether miles or years apart, the success of our students is always our achrayus, and we must always be there for them, from near and far.
This is an attitude that has been built into the very framework and culture of the mosad I lead today. Our graduates know they can always count on us being there — and we are.
Rabbi Aaron Fink, a musmach of Yehivas Ner Yisroel, has been active in the world of chinuch for more than 35 years. He is the dean of Ateres Bais Yaakov in Monsey, New York, a mosad haTorah for girls he founded 15 years ago.
>