| Metro & Beyond |
All's Well in Toms River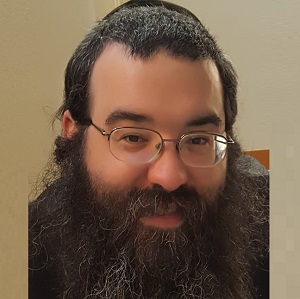 | November 13, 2019
"The residents are very welcoming to the Jewish community," he said. "Everyone will tell you that they have great relationships with their neighbors"

R
ecent election campaigns across the Tristate area have typically featured one candidate heralding the beginning of the end for the local Jewish community, sending them into the arms of his opponent. Against that backdrop, a ray of good news is shining in from a New Jersey township adjacent to Lakewood.
Toms River's election last week Tuesday presented a rarity: a very good slate of choices for its burgeoning Orthodox community, headed by two friendly candidates. Even more importantly, neither the victor, Republican Maurice Hill, nor his opponent, Democrat Jonathan Petro, were agitating against the eiruv, the yeshivos, or the Jewish community. Compared to some other area races, it was a boring election.
This bit of good news was unforeseeable just two years ago. Then, anger at the influx of frum Jews into Toms River and neighboring Jackson culminated in "no-knocking" ordinances prohibiting real estate agents from knocking on people's doors to ask if their house was for sale.
"[Jews in Toms River] have a very good relationship with the government," confirmed Rabbi Avi Schnall, director of Agudath Israel of America's New Jersey office. "The government of Toms River publicly promoted and supported an eiruv, and there were articles in the press written by the township manager in support of the eiruv. There is a good relationship with the government in Toms River, in contrast to Jackson."
The reason for the turnaround is largely due to a small group of frum homeowners who, determined to get ahead of the fears some locals had, banded together to form the Toms River Jewish Community Council.
"The fact is that Jews have been moving in, and that has changed the character of the town," says Sam Ellenbogen, a member of the Toms River JCC. "People are not necessarily willing to change. They say they don't want it to turn into Lakewood. But once Jews move in, they see we're not as scary as they thought. We're different, but not so different."
Another member of the group, Boruch Kaluszyner, noted that the once-ubiquitous yard signs under the banner of "Toms River Strong," declaring homes were not for sale, are now rare. "The residents are very welcoming to the Jewish community," he said. "Everyone will tell you that they have great relationships with their neighbors."
Jewish history in Toms River, a township bordering Lakewood with roughly the same population, about 90,000, is not so ancient. As little as five years ago, its only Orthodox Jewish resident was Rabbi Moshe Gourarie, the local Chabad shaliach, who was enmeshed in a court battle to keep his shul within the law. But then, Brooklyn residents seeking homes with more space than the typical Lakewood dwelling began moving in.
Local residents, who trend overwhelmingly white and older, erupted. "An invasion," one local told Bloomberg News. The name "Lakewood" was used pejoratively at community meetings. One council hearing devoted to development attracted more than 1,000 people. The ordinance banning "cold-knocking" passed with bipartisan support. Signs all but warning frum Jews to stay away began to spring up.
It was at this point that the Toms River JCC was thrust into existence. Members aimed to show they were just like their neighbors, notwithstanding religious differences. The animosity gradually melted and gave way to respect. The no-knocking law still stands, but permits are granted to real estate agents who want to canvass.
"Realtors are not upset about it," Kaluszyner said. "Most keep to the rules, but a handful of brokers started getting aggressive when Jews started looking to move into the town. That caused a lot of harm and damage. But they were successful, so they continued."
Toms River now has an Orthodox population of approximately 700 families who are served by two dozen shuls. They do not mix into politics as a rule, but this past summer, they informally threw their support behind Maurice "Mo" Hill in the Republican primary for the mayor's race. Hill then served as a councilman at large — one of three lawmakers elected by the entire township, as opposed to the other four who represent wards — and Jewish residents had an established relationship with him.
After Hill won that primary, the community maintained support for him in the general election, despite their friendship with Jonathan Petro, his Democratic opponent. That paid off when Hill emerged victorious.
"Petro," Ellenbogen said, "is a good guy. The only thing he had against him was that he had no experience in government."
One sign of the Jewish community's maturity is that "overdevelopment," a hot topic in the campaign, did not carry the usual negative connotations against the Orthodox influx. The community, meanwhile, continues to grow at a fast clip; and, relative to the broader frum world, it is a diverse bunch.
"We have secular, Modern Orthodox, Pupa, Satmar, chassidishe people with beards, chassidishe people who shave, litvish," Kaluszyner said. "We have every single type here and we live together."
One issue that could cause friction down the road is education. When Jewish families send their children to yeshivah in Lakewood, state funding formulas reduce the amount allocated to the township of Toms River. But community leaders say they have no plans to field their own candidates for the township government or school board, as askanim in other areas have done.
"They're understanding of our needs," Kaluszyner said of Toms River elected officials. "Obviously during the election everything was put on hold, but there's nothing at this point that we need. We just want to live in peace."
(Originally featured in Mishpacha, Issue 785)
Oops! We could not locate your form.
>