| On Site |
All Year Long  
| August 24, 2021
When the summer crowds dwindle, and the packed vans head back downstate, who stays behind?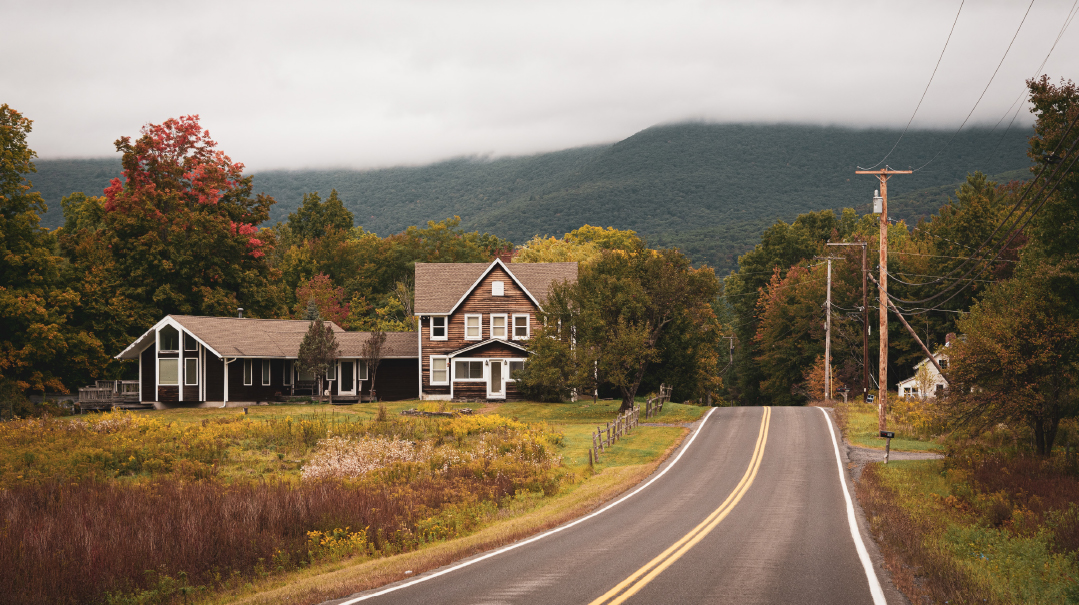 Photos: shlomysphotos
Orthodox shuls have existed in the Catskill region since the early 20th century, when these mountains in upstate New York were known as the Borscht Belt — the iconic vacation spot for city-dwelling Jews. Resorts such as Grossinger's, Kutsher's, and the Concord Hotel drew summer crowds and provided employment for the locals. The hotels slowly emptied as vacationers sought more exotic locales — the sale of Grossinger's in the 1980s was the final blow — but the heimishe crowd continued to travel to the Catskills as a summer getaway. Bungalow colonies and frum camps sprung up, creating summer memories for generations.
But it's not only a summertime region. Yeshivah Gedolah Zichron Moshe of South Fallsburg was founded back in 1969, and these days, the hundred or so families who reside in South Fallsburg year-round are affiliated with the yeshivah's kollel or work in the schools. Nearby Kiamesha Lake has a year-round Vizhnitz community and a yeshivah at the site of the former Gibber's Hotel (the Vizhnitzers call the entire community "Gibber's"). And while towns like Monticello, Liberty, Woodbourne, Mountaindale, and Ellenville still have old-time small Jewish communities, more of the yeshivish/chassidic summer crowd is sticking around throughout the year.


While Rabbi Mandelowitz never expected to start a mosad, the Moticello cheder became a magnet for this town of many opportunities. The fancy filigree wood-trimmed doors (and a fireplace) are aesthetic reminders that the building had been a county lawyer's office
Happy Noise Again
There's a huge white hydrangea bush in full bloom flanking the entrance of the cheder in Monticello. This modest building that now serves 150 little boys used to be a county lawyer's office.
Brimming with enthusiasm for the up-and-coming school, Rabbi Yosef Yaakov Mandelowitz, the director, comes out to greet us over the din of children enjoying their day camp program. Rabbi Mandelowitz is a rebbishe kind with buttonless shirt sleeves, not older than 30, who hails from Zurich and grew up in Boro Park. He began married life as a kollel yungerman in Monsey, writing for Yiddish journals on the side. He was drawn to the area two years ago in order to receive housing benefits, and planned to eventually return to Monsey. But meanwhile, what would become of the chinuch of his young son?
"The first chassidish families to move here sent their children to Vizhnitz in Kiamesha Lake. But the cheder there had only one class, and it reached its limit of 30 boys — and we had nine boys and ten girls who needed to start kindergarten," Rabbi Mandelowitz recounts. In Elul of 2011, the parents rented a bedroom in the home of a local family and hired staff, and that's how the Monticello cheder and school began.
It was on Motzaei Simchas Torah that the neighbors let the parents know they had had enough of the children's comings and goings, and the bus company said they could no longer deliver school kids to a residential address. Stuck for options, Rabbi Mandelowitz phoned Rabbi Benzion Chanowitz, longtime Chabad shaliach in Monticello and rabbi of the Landfield Avenue Synagogue, and explained the cheder dilemma. Rabbi Chanowitz kindly agreed that the newcomers could use the cheder classrooms on the shul premises at no cost.
Once the Monticello cheder was up and running, it became Monticello's magnet. People could see a future in the little town. By midyear, there were 50 children in the kindergarten, and by the next school year, it was up to 70.
Rabbi Mandelowitz fundraised in Boro Park, Monsey, and Williamsburg to buy premises for a cheder and school that are "chassidish-neutral," providing a chassidish education for children from Satmar, Belz, Skver, and Bobov families. Many donors were wondering how much a school building costs in Monticello. "Don't laugh," says Rabbi Mandelowitz. "$190,000."
In a community of this size, everybody plays a part. The children's parents came forward to ready the law offices for their children to sit and learn. "They ripped out the old carpets and changed the lighting themselves," says Rabbi Mandelowitz.
The locals have been friendly too. The mayor and chief of police visited the new schools, and remarked that the streets, which had once seen children playing in the past, were now hearing them once again. Rabbi Mandelowitz was once schmoozing in Yiddish with the cashier at Rugalech bakery on Route 42, when an elderly local who still understood Yiddish from decades back overheard them speaking about the new cheder. He was so moved at the return of Yiddish-speaking cheder children to the town that he donated $100 on the spot.
The happy ending, for more than half of Monticello's chassidish families, is that they've been able to become self-sufficient. Housing is reasonable, and employment in construction and management is an attractive option. There is a kollel, and jobs are available for women in both chinuch and retail. Local infrastructure is slowly opening up.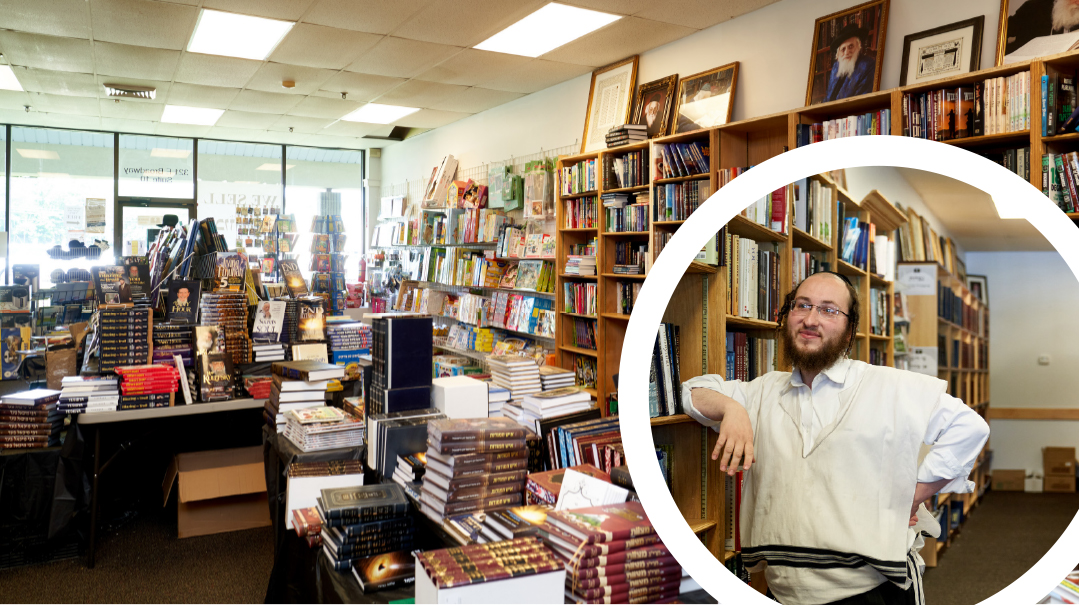 Find Your Place
Traditionally, many of the Catskills' frum store owners make a year's living from two months of trade. The new model, though, is to open the shutters all year-round, albeit with limited hours, catering to locals and weekenders. Covid actually gave the frum presence in the mountains a huge boost. As the city closed down, families no longer needed to be in Brooklyn for schooling, office workers went remote, and businesses moved online. The bungalow colonies began to see their summer occupants far more regularly.
For Mayer Greenwald of Merkaz Judaica in Monticello's Jewish-owned Mountain Mall strip, it started with a seforim delivery truck, which he drove to make the rounds of summer homes. Last year he decided to move from behind the wheel to behind the cash register of a real brick-and-mortar store.
"The nearest seforim store is in the Satmar enclave in Bloomingburg, at Exit 116, so I'm also serving South Fallsburg and the other local communities as well as Monticello," he says.
He is proud of his prices, which he claims are "not country prices. They're the same as Monsey, Monroe, or Brooklyn." Store rent is cheap, and, he says, the distributors of seforim and Judaica are based either in Monsey or New Jersey. In addition to seforim, yarmulkes and tzitzis are hot items, as is Jewish-themed crystal art and Mentchie sets.
Greenwald's family was the ninth of the new chassidish crowd to move to Monticello. He has found his place here, and says that he doesn't miss living in a larger community.
Last winter, while he was setting up his store from scratch, he was open for two hours during the day and two hours at night. Some of his customers are from the original traditional Jewish communities of Monticello, Woodbourne, Liberty, and Ellenville. One of them ordered 75 monogrammed kippahs for a simchah, others purchased Kiddush cups for graduating grandchildren. Greenwald stocks small crystal candlesticks and silver-plated bechers for the old crowd, while the Yiddish reading books and Mitzvah Kinder sets are for the new residents. Greenwald would never persuade anyone to move here, but he believes his shop is an attraction, as every additional frum store is another amenity for residents. "A mother needs someplace to go with her kids on a cold day. Now she can walk here with them and buy two Mentchies and make their afternoon…."
A chassid from Williamsburg holding a young baby is schmoozing in the store. He lives in Williamsburg but has a house in Monticello. Now that the community is here, he comes up whenever he needs a break. "I come for a couple days, learn in the beis medrash here, and relax. It's nice."
For meats, there is Boosur in South Fallsburg, which also has a supermarket. And while the men have to travel to Monroe to buy chassidish clothing, the ladies are figuring things out locally and discovering the joys of out-of-town living. "They like shopping in Marshalls and Walmart," one husband said. "It's a little different to the way they lived in the city, but it's fine."
In the shoe store next door, we meet the Goldhirsches, whose storefront has been open since Pesach. After the summer boom, it will serve the locals on Sundays only throughout the winter. Mrs. Goldhirsch says that moving here from Boro Park was a "huge adjustment. I think that it's a little easier for those who come from Monsey."
She misses attending family simchahs, which entail a five-hour round trip, and she says that not all medical services are up to city standards, yet she's happy. "I have a nice, big house, spacious enough for the family to enjoy. And my children really experience nature and the seasons. In the fall, they love jumping in the beautiful leaves, in the snow they build endless igloos. They actually see fruit growing on trees… it's a beautiful thing."

That Shtetl Feel
The scent of the fresh babka and Danishes is all you need to create the atmosphere of a heimishe bakery anywhere. The Shabbos Depot is spotlessly clean and the selections are all appetizing, including the takeout counter. Owner Chaim Wiesel, comes from Williamsburg, but his in-laws live in Kiamesha Lake. He's open during the off-season too, though only on Thursday nights and Friday, catering to families who come up to their second homes, as well as schools and yeshivah Shabbosim. Fallsburg has its own takeout options, so he serves the Monticello and Woodridge areas.
Kiamesha Lake (Gibber's) has a kosher grocery too, but with more of a shtetl feel, with other goods sold from basements. The modern storefronts in the Monticello mall are something new.
Allison, wearing jeans and a sweatshirt, comes in to take a look around at the candies and chocolate and asks for the takeout menu. She's a Woodbourne resident who is happy to see traditional Shabbos food back on sale in the area. "My parents came from the city, where my father was a kosher baker," she says. We chat about her grandparents' Austrian and Russian Jewish heritage. "My grandparents baked in Austria too," she says.
"No-one bakes like the Austrians and the Viennese," I compliment her.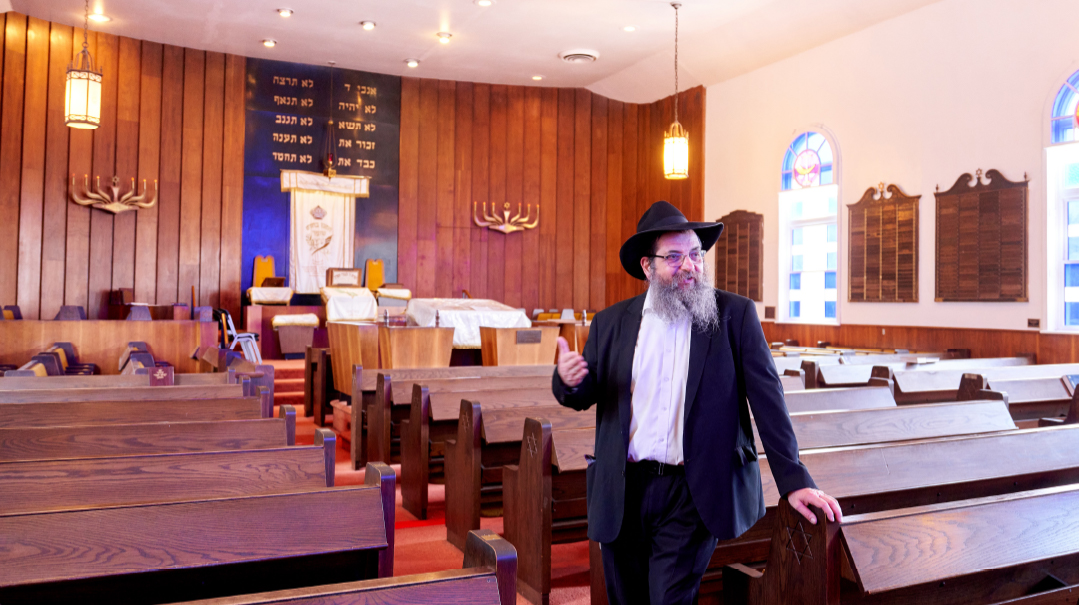 Where Have the Rabbis Gone?
After driving by the old Sullivan County Court and jail, we stop on the side of the road near Monticello's mikveh, built in 1964 and still in use. A group of rabbanim, including Rav Moshe Feinstein, Rav Yosef Eliyahu Henkin, and the Sigheter Rav (later the Beirach Moshe of Satmar) were sent by the Satmar Rebbe to approve the mikveh's halachic status, as so many Yidden would rely on it when they summered in the mountains.
Rabbi Benzion Chanowitz comes out of his home, opposite, to welcome us and show us around. The Chanowitzes are Chabad shluchim and also the rabbi and rebbetzin of Monticello's shul. They serve all local Jews, including those of neighboring Hurleyville and Parksville, which have synagogues but no longer any rabbis.
Inside the large, whitewashed shul building are plaques, picture collages, and memorials, testimony to Jews who loved their shul and their communal life. Rabbi Chanowitz, who has been here for 24 years, points out the names of individual members and tells us their stories. There are several plaques that feature the hotelier Kutsher family, the Gibber family (some of their children are roshei yeshivah and roshei kollel), and the Parker family of the Concord Hotel that drew so many vacationers to this area.
"Some Jews originally came here because their families farmed in Russia, and they thought they would do the same here," Rabbi Chanowitz explains. "But the land here isn't good farmland, besides for chicken farming. They found that the air was good, though, so they made a living by hosting guests from the city in a "kochalein" [self-catering boarding arrangement], or worked in hotels. They built up the shul and the community with mesirus nefesh, but unfortunately, did not open a Jewish school, until the Hebrew school in Kiamesha Lake was founded in the 1960s. "
The sanctuary upstairs is beautiful, although rarely used nowadays, as Rabbi Chanowitz prefers the cozier surroundings of the downstairs beis hamedrash. "This shul used to be packed with 350 people, with some standing in the aisles," he explains. "Now, we get around 150 on Yamim Noraim." The previous sheriff, mayor, and fire chief of Monticello were all Jewish, as was a third of the town's population. But as economic opportunities declined in the area, their children moved on.
But the quiet won't be for long. These weeks are seeing a new Chabad yeshivah on the premises, with dorms close by.
In the old Talmud Torah classrooms and the well-stocked shul library, we see groups of children rushing about, walls decorated with colorful murals, and evidence of a wading pool. It's a meeting of two worlds, as the newer chassidish community of Monticello benefits from the old shul amenities, which are currently hosting their girls' day camp. Incongruous, yet somehow fitting — a new generation of Jewish children playing in an aging shul.

Can't Understand These Orthodox
Summer, with Minchah minyanim at the side of the stores and packed minivans clogging traffic, turned this region into a bustling hub of vacationers, but what happens under gray skies, sheets of rain, and snowy winters?
"The quiet mountains I was raised in have become busier and busier," says Duvid Levine, manager of the Kosher Express on the 42. "This year, we had a minyan for Minchah here every single day, plus an additional Minchah-Maariv later," he says. He was raised here in the nearby Vizhnitz enclave of Kiamesha Lake, Levine now lives in Monsey. His parents opened a grocery in Gibber's in 2004, and in the last four years have expanded to the location on Route 42, where they can serve the other Catskill communities.
Chassidish women alight from taxis outside the store to buy their Shabbos groceries, but during the year, the Kosher Express's hottest lines are grab-and-go, ready-made food. All year long, fresh Shabbos food for people who come up during the winter is also available. Levine attributes the rise in traffic to the increased construction of summer homes. Most of those who buy their lunches and daven Minchah in his store daily work in construction, maintenance, or management. The nearby town of Liberty has a Breslov community of a few dozen families, a handful of yeshivah families live in Mountaindale, and the Nikolsburg Rebbe's shul in Woodbourne is a welcoming mountain minyan. When families come up for Shabbos, they often come in here to buy ready-made Shabbos food, and since Covid struck, the occasional Shabbos has morphed into an ever-more-regular trip.
"Alpine Acres right here in Fallsburg has had a minyan every single Shabbos for the past year, including Yamim Noraim," says Levine, and other places are not far behind.
The Vizhnitz community of Kiamesha Lake in Gibber's is looking toward expansion as they are on the brink of gaining approval for another 140 housing units, as their new rebbe — son of the Vizhnitz-Monsey Rebbe ztz"l — draws chassidim close. While they need to shlep downstate in order to buy clothing and attend simchahs, there are hardware and dry goods' stores, and recently there is the option of making weddings just "down the road" at the Raleigh Hotel. Mr. Levine says that the price of making a wedding locally is far less than in Monsey, but the families have to be willing.
We stop for Minchah and meet Alan Barrish, retired director of the local public library. "The Jews around here used to look like me," he says, indicating his baseball cap. "No one even knows I'm Jewish." He joins in the minyan and proudly tells us that he learns three times a week with a kollel member from South Fallsburg.
Alan's father was maître d' at Kutsher's, one of the famous Jewish hotels in these parts. "I was at school here in Kiamesha, which had a one-room schoolhouse. A third of the people here were Jewish, but most of the Jews I grew up with moved away after the hotels and resorts closed down, because there was no more work." Alan davens in Monticello's main shul, led by Rabbi Chanowitz.
Alan is friendly and direct, so we ask him how the locals view the summer invasion and new frum year-round residents. "Well, a lot of people hate it. They can't understand these Orthodox — especially the way they drive. They don't bring much business to the area either, because they bring their own businesses with them. But personally, I like it."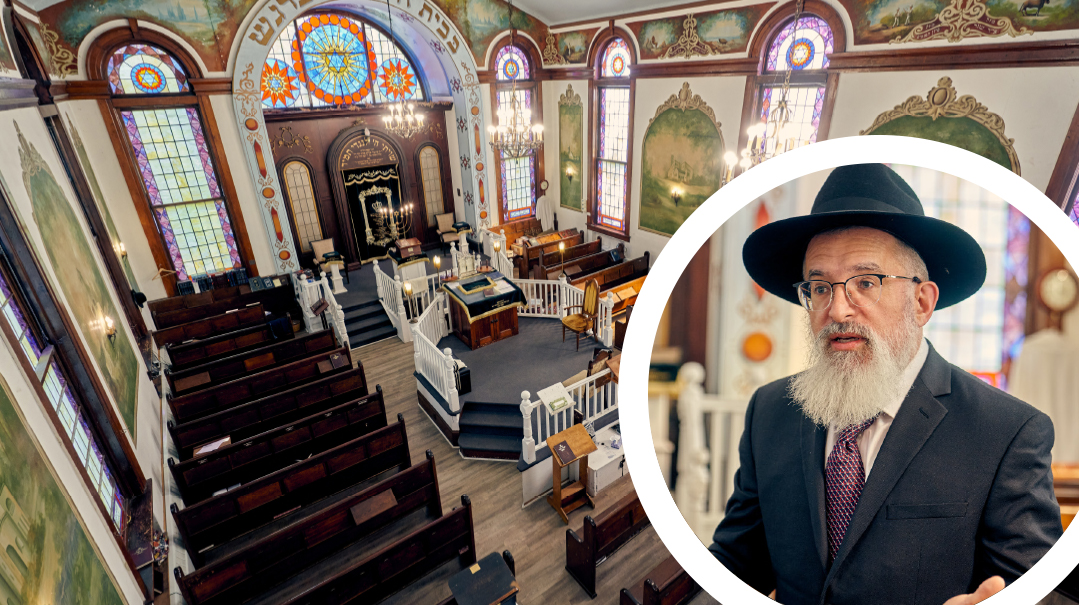 The Minyan Promise
We're excited to get to Woodridge and see the shul that Rav Boruch Ber Leibowitz ztz"l allegedly promised would never lack a minyan. Right near the corner filled with kosher dining options, Rabbi Hillel Grossman of Ohave Shalom meets us in the beautiful old building, which will soon be filled to the rafters for a summer night's Minchah and Maariv.
"The story you've heard happened in the early 1900s," he says. "Rav Boruch Ber was here in Woodridge over Shavuos and he found the people learning on Shavuos night. So he gave his brachah that the place would always have a minyan, and there are many stories attached to that. They once had nine men for Selichos on Motzaei Shabbos and a stranger in a cowboy hat rode in looking for a minyan." Rabbi Grossman qualifies, however, that this shul was only built in 1932, so even if it's not the original building of that enduring brachah, the spot is close.
Originally known as Centerville, Woodridge is a focal point of the area. Its traditional community would send their children to public school plus Talmud Torah, until Rabbi Irving H. Goodman, the rabbi emeritus, established the Hebrew Day School of Sullivan and Ulster Counties in neighboring Kiamesha Lake. Few of those Yidden are left now — "maybe one or two for Yizkor," says Rabbi Grossman, but the school continues to serve Jewish children in the district and some members of the local kollel community are on staff.
Today, there are around 25 frum families who have made Woodridge their home, and 400 who have second homes there. It's a mixed crowd, from shtreimels to kippot serugot, but they all merge together for the Shabbosim and Yamim Tovim that they spend in this verdant village. In addition, Woodridge has its own rebbe, Rav Yitzchok Lebovitz, who lives here with his family and runs his own chassidishe beis medrash.
The latest development is a yeshivah beis medrash under the auspices of Rav Shlomo Stern and Rav Shlomo Goldstein, together with Rabbi Grossman. Rabbi Grossman shows us the shul's downstairs, where 40 bochurim from all over the US learn during the zeman. With dorm facilities in houses nearby, and meals delivered from the Mountaindale yeshivah, he's very hopeful that this yeshivah will continue to grow. Maybe in a few years, the Woodridge kollel will be another magnet drawing frum families upstate.
(Originally featured in Mishpacha, Issue 875)
Oops! We could not locate your form.
>