| Jr. Feature |
All the Lost Luggage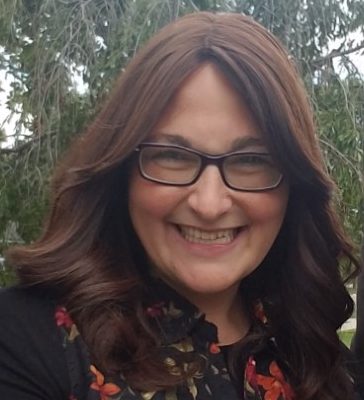 | June 15, 2021
If you lose your carefully packed suitcase when you're traveling, it's going to head off on an adventure of its very own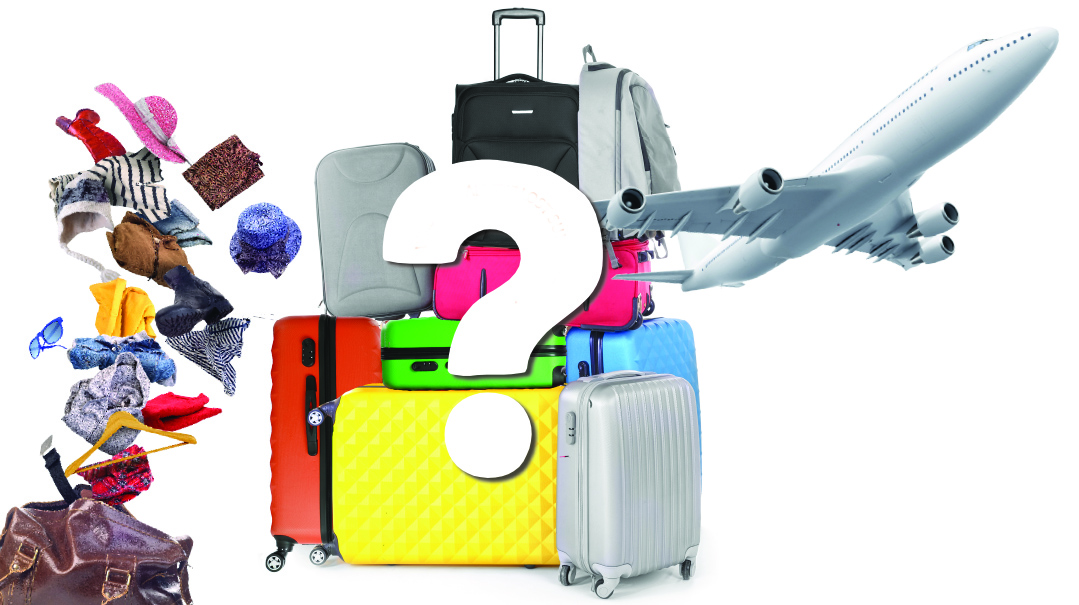 Imagine this: You just got off your flight and you're standing at baggage claim watching all the suitcases go round and round the conveyer belt. People are reaching over you to lift their suitcases off and then happily sail out of the airport. One by one, all the suitcases disappear until it's just you… and the guy mopping the airport floor. There are no more suitcases to be seen. Where's yours?
Maybe it's been delayed. Maybe it went to the wrong place. Or maybe another passenger took it, thinking it was theirs!
What do you do now?
You head to the counter and tell the person there that you can't find your suitcase. They'll have you fill out a form, with identifying details and your address. Sometimes they'll even give you a little complimentary toiletry kit complete with pajamas (that are, naturally, printed with the name of the airline that you never want to fly with again!) to help smooth your ruffled feathers.
The good news? Most of the time, the airlines will find your luggage and safely deliver it to you within five days of your arrival. (Not so helpful if your vacation is four days!) After that, things don't look so promising. Airlines actually have 90 days to reunite the lost luggage with their owners. In over 99 percent of cases, airlines will find identifying details on the suitcases and are successful.
Did YOU ever lose your luggage?
We asked some of our readers and over 99 percent answered no, but a few said yes….
Once my mother lost her luggage and we had to wait around for a long time in the airport while she told the airline rep what was missing.
—Perel Fischer
We lost our luggage on the way from France to Chicago. We had to go to Target late at night to buy some new clothes! A few days later, they found our luggage and it was delivered to us.
—Nechama Leeba Sussman, 11 South Africa
When we were moving from Eretz Yisrael, the moving company lost our buffet and we never heard from them again!
—Shmuli Friedman, 13 Monsey, NY
We once lost our luggage because someone who had the same suitcase as us took ours by mistake! Eventually we realized and were reunited with our suitcase.
— Mia Schwab, 9, London, England
Once, when we traveled home from Israel, our suitcases didn't arrive at the same time as us. I went to school without my homework sheets, because they were packed in a suitcase… which we got the following week!
—Esther Beren, 9 Lakewood,NJ
Just a few weeks ago, we were traveling. We had to stop over for a few hours and the airlines said they couldn't find two of our suitcases… but when we got to our destination, there they were, waiting for us baruch Hashem!
— Chani Opat, 7, London, England
Even the Inside Scoop members who lost their luggage were eventually reunited with them. But what happens to that tiny one percent, whose luggage is permanently lost? If the airline still can't find your suitcase, you'll get paid from the airline as compensation for what they've lost, and the search is over. As for the suitcase, if it does turn up one day, it will be sent to the Unclaimed Baggage Center in Scottsboro, Alabama.
Amazingly, one percent of lost suitcases from all the billions of travelers every day ends up equaling thousands of suitcases! Unclaimed Baggage receives all the lost bags from airlines, bus lines, Amtrak, cruise ships, resorts, and rental car companies… not to mention all the carry-on items people leave behind in seat-back compartments and overhead bins, in airports and bus stations and even items that are confiscated by TSA!
How many items is that exactly?
"We process between 5,000 and 7,000 items every single day," said Jennifer Kritner, senior director of retail at the Unclaimed Baggage store, who's worked at the store for over 24 years.
When the suitcases are opened, all the items are taken out, sorted and priced. Electronics are tested and wiped of personal data. Jewelry is cleaned and appraised. Other items are sorted — the best quality items will be sold, some will be donated, and a small portion will be thrown out.
What do most people have in their suitcases? Clothes, of course! Over 50,000 items of clothing are processed each month and are washed at an in-house facility, the largest laundry facility in the entire state!
Oh, the things people lose!
There are luxury handbags, wedding gowns, mink fur coats, wheelchairs, oxygen tanks, entire suits of armor, and rare, valuable musical instruments. Other crazy finds include a 15-foot rocket (which was packed in two pieces), a crocodile head, horns from an antelope, Scottish kilts (which come through every so often and sell very quickly), a 58-inch-tall unicycle, and an almost 30-pound deep-water diving helmet! (Can you imagine how much that traveler had to pay in overweight fees… and then the airlines lost it anyhow?!)
Once, the Unclaimed Baggage staff discovered a live snake in the pocket of a duffel bag!
Another time, they discovered a shirt that had been purchased at the Unclaimed Baggage Center — it still had the UBC price tag on it! So it was lost, wound up in the Unclaimed Baggage Center, purchased, and then wound up in the exact same place!
Some items are so unusual (think African tribal drums) that they are stashed in the company museum or exhibited on the store walls.
About the shop
The Unclaimed Baggage store is over 40,000 square feet long — about the size of an entire city block. It sells pretty much anything and everything you can imagine. Sometimes you might think, "Oy! Someone must have felt pretty bad about losing that!" Just keep in mind they were reimbursed and have most likely given up on ever seeing the item again.
Jennifer explains, "We're different from typical retail thrift stores because while we also offer great prices, we sell mostly high-end items." Of course, that's because people's unwanted items get donated to thrift stores. All of the items here were wanted — they were even packed and carried on a trip!
There's a great sporting-goods section, books, apparel, shoes, children's department; an electronics section so large it almost resembles an Apple store (think of all those headphones and earbuds left on planes); and of course, a fantastic section of luggage!
Most impressive, according to Jennifer, is the "magnificent" jewelry section. "One journalist from New York said our jewelry rivals the diamond district in New York!" she shared with amazement. These days, the most expensive item on display is a ring that retails for $64,000…. It can be yours, Jennifer said, for the discounted price of only $34,000!
Get in on the fun!
The company lets shoppers have a turn too! Pre-COVID, every day at 2:30, one lucky shopper's name was pulled out of a hat, they'd snap on some disposable gloves, and that person was able to open and process a suitcase while a crowd of spectators gathered around to watch.
"We're always blown away; you never know what you're going to find when you open a suitcase," Jennifer said. "Every bag tells a story, who owned it; was it a man, woman or child? And where were they heading? Somewhere warm, somewhere cold, was it a business trip? People have such a blast!"
It's not always going to be mink fur and designer bags (be honest; haven't you sometimes just thrown all your dirty clothes in your suitcase, intending to wash them when you got home?) but sometimes not knowing is part of the fun!
And, Jennifer adds, "We always say, look in the pockets! Look in all the nooks and crannies! Once someone found an uncut natural 40-carat emerald hidden in the toe of a rolled-up sock! Plus, any loose change you find in the suitcase is yours to keep! Yesterday the person found $6.61! She was delighted!"
If it doesn't fit the store…
If something doesn't look high-end, they're not going to sell it. They get a lot of warm, fuzzy socks (because who's traveling without those?) but they don't get tossed out. Turns out socks are the number-one biggest need in homeless shelters. Unclaimed Baggage partners with various charities and shelters to share the (lost) wealth. There are many items that can get "a second ride with another owner" as Jennifer puts it, but her favorite is the thousands of eye glasses that are left behind from travelers.
"We can only sell so many," she said. The glasses are cleaned and repaired and then many of those glasses are brought by optometrists to third-world countries where people don't have easy access to eye health care.
"It's something that we take for granted in the United States. My eye doctor is only half a mile from me right now, but some people in the world just wouldn't be able to get glasses if they need them. It's a real honor to give back in such a way," Jennifer said.
Can you find your own stuff?
Once, Jennifer said, about 20 years ago, a man came in and picked up ski boots that he was sure his wife would like. He took them home and she immediately pulled the tongue back and showed him her maiden name written there! They'd belonged to her and she'd lost them years before!
Sometimes — "rarely, but it definitely happens!" — shoppers come in and find items that belonged to them that they themselves had lost! (No, they don't get the item for free — even if they can prove it! By then, they'd have been reimbursed from the airlines already.)
A little history
It all started in 1970 when insurance agent Doyle Owens had "a wild idea," said Jennifer. On a whim, he borrowed a pickup truck and $300, headed to Washington, D.C. ,and bought a load of unclaimed baggage from Trailways bus line. He drove back, opened the suitcases, laid everything out on card tables in an old rented house, and within hours, sold everything! Eventually, he formed relationships with all domestic airlines and became the country's only lost luggage store. In 1995, Doyle's son took over and added a café and a museum, which turned the Unclaimed Baggage Center into not only a fun shopping experience, but a highly sought-out tourist destination!
"We're one of the top tourist attractions in the state of Alabama," Jennifer said, "We have people from all 50 states coming in every single month. About one million people visit to "treasure hunt" every single year."
Of course, COVID made things much slower. The store had to close its doors for seven weeks because of the pandemic last year, and as people were afraid to fly, travel was affected, which of course trickled down to the store. But slowly things are picking up and these days they're still getting new stock every day and plenty of customers from all over the country.
Don't let it happen to you!
While it might be super fun to shop there for bargains, I bet you don't want to be counted among that one percent who loses your luggage, right?
Jennifer says it's quite simple. "Your luggage needs contact information — in a few places," she said. And not just attached to the suitcase, as tags can get inadvertently ripped off as luggage is thrown on or off the plane. Write your name, address and phone number on a large piece of paper, and put it on top of your folded clothes (or dirty laundry, whichever way you're more inclined to travel) so that when the airline opens up your suitcase in an attempt to find you, you've made their job easy for them and your chances of reuniting with your items much higher.
And for goodness' sake, if you have a seriously valuable or sentimental item, don't hide it in the toe of your sock. Keep it on you — at the very least, in the sock that's on your foot!
Hope you — and your luggage! — travel safe to all your summer destinations! Have a wonderful summer.
(Originally featured in Mishpacha Jr., Issue 865)
Oops! We could not locate your form.
>