| Family First Feature |
All in the Family
| January 31, 2023
When your coworkers are your family, what happens to the bottom line?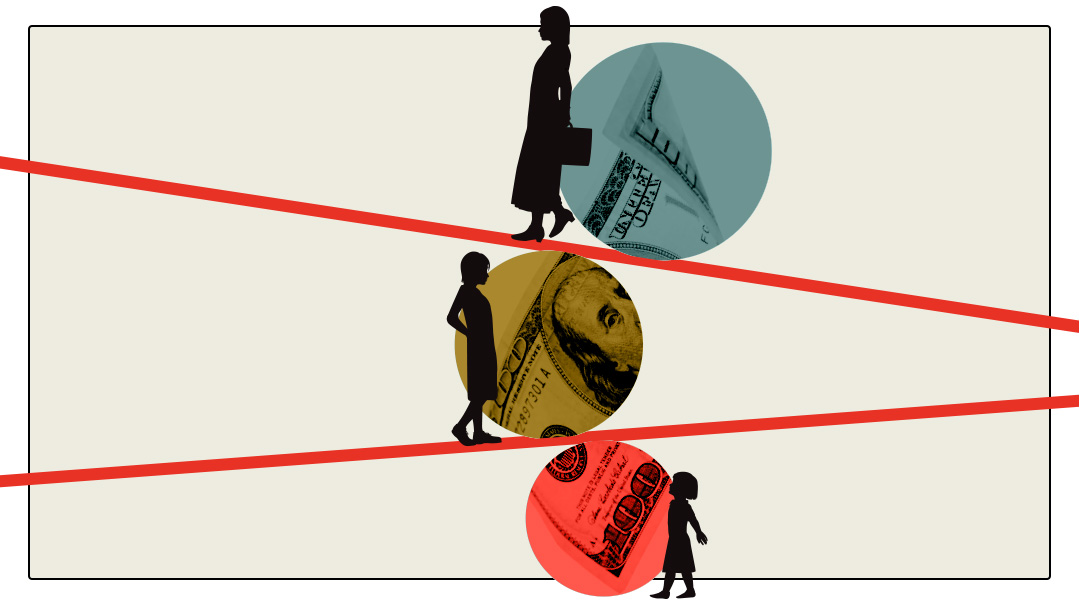 There are 5.5 million family businesses in the United States. Family-owned businesses contribute 57 PERCENT of the GDP and employ 63 PERCENT of the workforce. That means family-owned businesses employ over 98 million people in the U.S. alone! Considering that family dynamics can be so complex in and of themselves, how does it work when families don't just live together, but work together?
We Are Family
Aleeza operates a nursing home with her husband and his siblings. While initially it was just she and her husband, Michoel, who ran the place, over time Michoel's siblings came to work for the home in various capacities.
When Aleeza and Michoel were newlyweds, enjoying their shanah rishonah in Israel, they got a call from Michoel's father telling them he was burnt out and wanted to give up the nursing home he owned and ran. He told them if they wanted to take over the business, it was now or never. He was either selling it to them, or, if they didn't want it, to someone outside the family.
"We basically cut our year in Israel short, hopped on a plane, and, as 21-year-olds, took over running a nursing home, not having any idea what we were doing," Aleeza says. "It's a miracle our business survived. It's a miracle our marriage survived. It was a really hard time. It's a hard business when you're in your forties and you've had 20 years of experience in the working world. But when you're 20, and you don't know what you're doing, success is just a miracle."
Dorothy Stoll didn't intend to start a family business at all. She was living in Los Angeles, just about to make her first bar mitzvah, and was speaking on the phone to her brother, Phillip Tewel a"h, a caterer in Detroit. She was telling him how she'd really like to make a nice bar mitzvah, but it was so expensive, and they joked that they should just make a Pesach program and make the bar mitzvah at the program. A destination simchah, if you will, long before that was even a thing.
They took this not-entirely-serious idea seriously enough that Dorothy started looking into possible hotels to use. Her brother flew out to take look, and when they saw the Riveria Resort, "We knew it was the setting for our event." They liked the ballrooms, and they liked that the ballrooms and conference center were completely separate from the hotel. The kitchen was extremely large and easy to kasher. Her brother told her he could make it work.
"We reserved 100 rooms, thinking we would have 300-400 people, something like that," says Dorothy. Since Phillip had been working as a caterer for many years, he handled the food ordering and gave an estimate of the food and food-related labor costs. Dorothy compiled the hotel costs, entertainment costs, and then together they calculated a fair market price for the program.
"We did very little advertising. We did put a couple of ads in the local Jewish paper, and I handed out a flyer at my children's school. It was basically word of mouth and the news spread from there," Dorothy recalls. "Then it kind of exploded. Everybody wanted to come. In the end I think we had 300 rooms and over 1,000 people, baruch Hashem, and the rest is history, as they say." This year will be the 29th year she's running World Wide Kosher Pesach Retreats.
Bracha Goetz is the Harvard-educated prolific author of many children's books including, Let's Stay Safe, Hashem's Candy Store, and My Very Own Mitzvah Hands. Her youngest son and daughter-in-law, Binyamin and Avital Goetz, had a cedar closet full of her books. They affectionately called this closet "The Goetz Bookshop" and would occasionally sell books when someone asked, or when Bracha came to town and did an author event.
Binyamin and Avital were both working in chinuch, but as their family expanded, they searched for something that would increase their income. As they brainstormed different business ideas, Avital says, "Hashem literally just put into our minds the idea to take Ima's books to the next level."
Avital and Binyamin had a vision to not just publish and distribute Bracha's books, but also to expand the ways her message could be shared, going beyond printed books to include audio books, videos, as well as consulting opportunities and presentations. When they came up with the idea, Bracha was already working on a manuscript. Avital and Binyamin asked her to please let them try to publish it. And so The Goetz Bookshop and Publishing House was born.
Avital quit her job, and her husband, still an enthusiastic first-grade rebbi, devotes what free time he has to help run this family business from their home in Houston. They recently released Don't Read This Book, their publishing company's second book and Bracha's 42nd.
Strengthening the Bonds
After their initial experience with their bar mitzvah-turned-Pesach-program, Dorothy and her brother settled into a rhythm of making annual Pesach retreats. She'd scout out hotels near the West Coast, and her brother would fly in and see which ones would work. She would sell the rooms and make the programming; he would handle anything to do with the catering.
Her brother's laid-back, optimistic personality made him a pleasure to work with. "He never got nervous, he didn't stress when problems came up, he just looked for a solution. It was very easy to be a partner with him, because we both knew each other inside out. He was my best friend. We would talk multiple times a day. We were opposites in many ways, but we were on the same page. We knew the way each other worked. We weren't the same, but we complemented each other," says Dorothy.
Speaking with the Goetzes via Zoom, the younger generation from Houston, and Bracha from Beitar, the positive vibe is palpable. Avital enthuses about her mother-in-law, "It's been such a brachah to work with her and to get to see behind the scenes." She appreciates that instead of just reading her mother-in-law's book after it's been published, she and her husband are involved in the process from A to Z, getting to see the psychology behind every line. "It's been such a beautiful thing to get to know this side of her life."
Now Bubby and Zeide time is somewhat combined with Goetz Bookshop and Publishing House time, like when they recently all met up in Atlanta, where Avital is from, to spend time together and work with Avital's aunt and cousin who are in the video production industry. "We did a whole big video shoot for The Goetz Bookshop for a new video series, Story Time with Bracha Goetz, which is hopefully coming soon. It was a whole family production from both sides," Avital laughs.
Her in-laws almost didn't even make it to Atlanta. "There was a big thunderstorm, and the planes weren't taking off," Bracha chimes in. "We spent the night in an airport in Tennessee. My husband slept on the floor until the janitor woke him up."
In addition to the video shoot, Avital had also scheduled two additional events for her mother-in-law to speak at. At one point, Bracha quipped to her daughter-in-law, "You're going to have to get up there and speak because I'm not going to make it!" But her son Binyamin wasn't ready to give up just yet.
"I was davening so hard," remembers Avital, "and then we found a flight that wasn't listed. It was a miracle. That flight got my in-laws to Atlanta just in the nick of time."
"Hiring a family member is a huge asset because when you're interviewing someone you don't know, you don't know what you're getting," says Aleeza. "Someone projects whatever they want to project in the interview. But with your siblings or siblings-in-law, you know what you're getting. And you have the opportunity to really help them maximize their strengths and minimize their weaknesses.
"But you also have to handle everything delicately because there are a lot of repercussions on the business and family dynamics. The best thing is to lay the groundwork ahead of time."
For example, when Aleeza moved into a leadership position in the business, requiring her to supervise her husband's siblings, they discussed how they would handle difficult conversations, researching the best way to do what was needed for the business while not damaging personal relationships. They got resources from a psychologist to give them guidelines for how to best go about these uncomfortable but inevitable conversations.
Aleeza expresses gratefully that her siblings-in-law are really exceptional, and they continue to have a close relationship even as the work and life dynamics shift.
An area that requires particularly delicate handling is the annual performance reviews and evaluations. When it's your in-law siblings who you're reviewing and evaluating, the potential for awkwardness is, understandably, high. While it's not something Aleeza looks forward to, she appreciates the opportunity to look back and reflect on how everyone is doing. She says that it helps to look at if requests were fulfilled and goals were met, rather than on the way they were accomplished, since different family members can have very different operating methods.
Work/Life/Family Balance
WE hear a lot about work-life balance, but what happens when you live and work with the same people? How do you balance your business relationship with your personal one?
Aleeza recalls that back when she and her husband started running their business, they set some clear boundaries. They decided to never discuss home things at work, or work things at home, and they even had an additional boundary of using their English names at work, even referring to each other as such during the workday. It created a very defined separation.
"That's how we did it at first," Aleeza shares. "And then as time went on and we worked together for longer, we actually found out that work was the best place to talk about stuff, because at home there's kids and laundry and the phone and errands and carpools, so for a number of years, our best conversations were over lunch at work. Now we don't work in the same building so much, so it's a matter of trying to find a good time to talk about work when we're at home. That one we're still figuring out. We're so tired when we get home."
Aleeza's acutely aware of the potential pitfalls of a family working together, having seen other families negatively affected by it. "Someone once asked me, 'How do you do it?'" Aleeza shared with me. "The woman's family was driving her nuts. Her siblings were all working for her, and they all were using the business as a free ride. They weren't doing a good job. It was such a painful situation."
She's also seen cases of a business being divided equally among the children, leaving a void of leadership as well as creating a "too many cooks in the kitchen" dynamic. The resultant infighting is bad for both the business and the family.
She and Michoel try to be mindful not to act like the bosses outside of the work setting, letting Michoel's siblings make the decisions on family vacations or get-togethers.
The Goetzes are rarely in the same physical place or time zone (as Bracha splits her time between Beitar and Baltimore), so communication is done whenever it works, wherever they are. Bracha says with her bubbly and enthusiastic demeanor that they communicate through emails and phone calls.
Avital laughs when she shares that she's never sure what surprises will be in store for her in her inbox when she wakes up.
"It's a very exciting back and forth," Bracha says, "And no matter where I am in the world, they find me in every place. Even when I go on vacation, they find me, and I do recordings from there. It's so much fun. We find every spare minute to do what has to be done."
When I asked Avital and Binyamin how they balance work and home life, Avital gave a long laugh. "It's funny that you say that," she explained, "because with Let's Stay Healthy, our first book, the shipment arrived on a Tuesday. I'd just given birth that Shabbos to our first boy after three girls. The baby arrived on Shabbos and the books arrived in our driveway on Tuesday." So much for any semblance of maternity leave. There was a new book to roll out.
The Next Generation
The next generation can also benefit from and participate in the family business as well. Avital and Binyamin's children have gotten involved in the process of publishing their Bubby's books. "They love that we hear their input, they're excited to share it with their friends, and even the ones who can't read yet, memorize the books so they can 'read' the book to their friends and their class," says Avital.
"That's why we jumped into this opportunity. We thought this was perfect. We love it because that's what we talk about, that's what we're into," Binyamin adds with enthusiasm.
At a Chanukah boutique night for the community, Avital was running a booth for the business. Her oldest daughter, a third grader, really wanted to come. It would mean a late night; was it a good idea? Avital wasn't sure, but eventually decided to bring her. It was absolutely the right call.
"First of all, she was so helpful. It was really nice to have an extra pair of hands, and she was beaming the whole time. She was at the checkout, so she would get the bag ready, get the books from the back of the table as I was checking the customer out. We were a tag team. And she felt like a million bucks that she had a real role in this."
Dorothy remembers the early days of the business when her children were younger and they advertised through the mail. Everyone would sit around the dining room table, pasting labels on the brochures, and mailing them out. You knew Pesach was coming because that was the activity in the house. "It would be a fun thing, an activity to do," she recalls fondly. "The younger ones never even had Pesach at home. This was Pesach for them. Some people clean together — this is what we did together."
Her family is also involved in the retreat itself. Her husband, a physician, runs the shul, and one of her sons leins. When the kids were younger, they would help with filing and one son would help with the computer side of things. "Everyone chipped in, for sure," says Dorothy.
When they grew up and got married, they went on to their respective fields, in medicine and law and nursing homes. "They're doing their own thing, but they would always come back to help," Dorothy says.
As far as the next generation goes for Aleeza and Michoel, their children aren't involved in the business now, but it's something they think about a lot and talk about a lot. "Nursing home families are fraught with family feuds. No business, no opportunity, no nothing is worth that to me," Aleeza emphasizes, sharing that they will likely do the same thing their father-in-law did for them: offer their children, in order of age, the chance to buy the business from them.
Navigating the Challenges
Even when everything is going smoothly, there are still challenges. For the Stolls, there was a family tradition of sorts to have babies around Pesach time. "I was actually in my ninth month at several of the Pesach programs, and two of my babies were born the Shabbos after Pesach ended." For one birth, they were still at the hotel the Shabbos after Pesach, and Dorothy had to give birth in Orange County instead of at her regular hospital. For another birth, they went to the hotel to run the program the day after the bris.
Dorothy's oldest son's first baby was born right before Pesach, and the bris fell out on the first day of Yom Tov. "It was very hard. I was running a program for 1,000 people, which meant I couldn't be at the bris." When she'd learned of her daughter-in-law's due date, she didn't think she was going to miss the bris. "I thought that since it was my son and daughter-in-law's first baby, the baby would be born a few days past the due date. If the bris was on Chol Hamoed, I would have attended, and my brother would have covered for me. But he was born on his due date!"
Right after Pesach, her son flew in and surprised her at the hotel, helping her pack everything up. "He knew that for me, after everyone goes home, the work begins." She was so touched by this thoughtful gesture and sacrifice by her son and daughter-in-law, and notes they did make it to the pidyon haben and every bris afterward.
Aleeza's family goes on annual family trips, and that means that when they're on vacation, five major employees are away from the business at the same time. That's not including Yom Tov and winter break. "It's a big challenge," she admits, "and honestly, it keeps us from hiring other frum people in leadership positions."
They do have other staff members to run things when they're all away, and they make sure to reciprocate as much as possible when those staff members have their own holidays and family events that require them to miss work.
Bracha recalls that she noticed, when she first started working with her children, that they were afraid to critique or edit her work. "I felt their hesitation, but yes, I welcome this because we need that feedback to make the manuscript better and better. I feel like there was some surprise that I was so happy to get constructive criticism, but for sure, that's what makes it better."
She also recalls that in the beginning if there was a difficult conversation, her son would be in touch with her about it, not her daughter-in-law.
It took some time to just get used to the new dynamic. "When I would get an email, I'd respond right away, and Binyamin would tell me, 'Hold on! Please consult with us, and talk to us about it! We're a team now!'" Bracha says. "That was something I had to get into my head because I was used to responding right away."
When I ask Avital how she figured out how exactly to publish a book, she responds with a laugh, "Hashem! What we found is, through running this company, you get very close to Hashem."
Not for Everyone
"Would you recommend a family business?" I ask the interviewees.
"It depends on your family," says Aleeza. "Some families look at a family business as an opportunity for a free ride. Others, like my own, look at it as a shared purpose. When you feel that shared purpose, then failure at your professional responsibilities feels like letting down your family, who you love and respect, and who love and respect you in return. In our situation, being family is what motivates everyone to work harder and perform the best they can."
"You need patience," says Avital. "That's one thing I am always working on, but I think that's a virtue that my mother-in-law has. And I think that's something that's really integral when working so closely with people you love, as we continually work hard to grow the business, spreading my mother-in-law's joyful and meaningful messages to more and more people."
Dorothy would definitely recommend starting a family business. "I think they're great. I think if it works, it's the best feeling, because there's trust, you don't have to worry. And it's fun when you're doing it. You're not doing it alone, and you enjoy the people who you're working with, so what could be better? You spend so much time together, you may as well spend it with people who you enjoy. But G-d forbid if it doesn't work…. I guess as good as it could be, that's as bad as it could be also."
When It Doesn't Work
"MY father-in-law has a business, and he needed someone to help with online marketing and copywriting," says Kayla Levin, coach and host of the How To Glow podcast. "That was a skill I had from a previous job, and I was getting really burnt out in the job I was in at the time. My in-laws put two and two together, figuring I could work for them, and instead of me helping the other company do well, I could help them do well.
"We were probably a little nervous at the beginning because if you're slacking off for a boss you just get yelled at. If you're slacking off for family, there's a little more pressure. You want to take it seriously.
"I think I was the last one to realize it wasn't working, that's why my husband had to 'fire' me. It was just a work style clash. We had very different working styles and different expectations. I didn't know what I know now about how our thoughts lead to feelings, so I kept getting frustrated. Just because a person's related to you doesn't mean that you're a match work-wise.
"My husband told me a few times, 'I think you should leave.' It was a difficult call to make, partly because it was flexible work, but mostly because it was really helping the company, and I felt like if I was helping out my family, how could I stop? I thought maybe I could figure out how to improve the working relationship, that maybe we'd come around. My husband, knowing the dynamics of everybody really well, knowing his parents better, knowing me better, saw clearly that it wasn't working. He also has a background in management, so maybe that's part of it.
"One day my husband said to me, 'I decided to fire you. I'm not letting you decide to stay on.' Right away, we were all relieved. Everyone had been trying to figure out how to make it work, and it wasn't. My leaving made it so much better. It wasn't even a question of, 'Are we leaving on good terms?' It was clear it just didn't work, no one was at fault.
"The vibe between me and my in-laws got lighter and easier. We didn't feel like we had to hash it out or discuss it or go into depth about it. We were all just happy to call a spade a spade and say, 'Would've been great, didn't work out, let's move on.'
"Baruch Hashem, any of the things that were difficult for us while working together aren't issues that come up outside the work context. People show up very differently in different relationships," Kayla concludes.
(Originally featured in Family First, Issue 829)
Oops! We could not locate your form.
>