| True Account |
Akeidah Moments  
| January 24, 2023
     

   When my mother said goodbye, I knew she was making the biggest sacrifice of all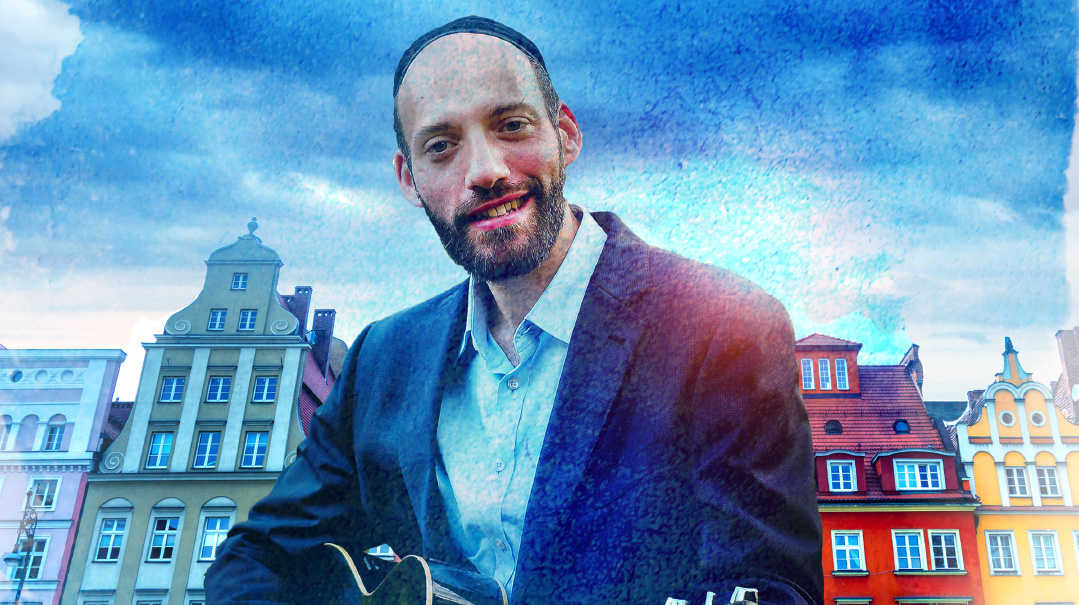 I was 15 when I left behind everything I knew growing up in Poland, and came to America to learn Torah. When my mother said goodbye, I knew she was making the biggest sacrifice of all
If you'd see me today, a standard-looking 30-something avreich with a big black yarmulke and a guitar, singing my compositions together with my dear friends Eitan and Shlomo Katz and others, you'd probably never guess the turns my life has taken.
While you might be familiar with my music, if you listen carefully to a single I released a few years back, called "Akeidah" — produced and arranged by Eitan Katz — it might give a hint. The words are from the Torah section of Akeidas Yitzchak, but to me they carried a very personal message as well. In fact, I wrote this song as a dedication to my mother, Halina (Chaya Ita) Wasilewicz a"h, who to me represented so much of what the Akeidah meant for Klal Yisrael — a parent endlessly and unconditionally sacrificing for her child.
You see, I was born in Czestochowa, Poland, in 1988, the only child of a single Jewish mother. Since there were no Jewish schools in Poland at that time, I was sent to a local public school. When I was about six years old, I came home from school and I told my mother what the teacher told us that day:
"Mommy, tomorrow we can't eat meat. We are going to church, and the priest is going to pour ashes over our heads."
My mother looked at me and said, "If you don't want to eat meat tomorrow, no problem, but you will not go to church."
"Why not?" I asked.
My mother answered, "Because you're a Jew."
That's when I found out for the first time that I was Jewish. But I didn't understand what it meant to be a Jew.
My mother was a child of two Holocaust survivors. After the war, it was very hard to be observant, but my grandparents tried to hold onto what they could. And whatever knowledge my mother had, she relayed to me and to the Jewish community of Czestochowa. But for me, that wasn't enough. I needed to learn more. And so, when I was 15, I asked my mother permission to go to America to learn Torah. As difficult as it was for her to separate, she said, "You should go."
"Vayisa Avraham es einav, vayar es hamakom merachok… vayomer hineini beni… vayelchu shneihem yachdav — and Avraham lifted his eyes and saw the place from afar… and he said, 'I am here for you, my son,'… and they went forward together…."
That was my mother's Akeidah moment. But of course, that's nothing new for the Jewish people. She sacrificed for me her entire life, giving up her own comfort so that I could learn what it means to be a Jew.
But I'm getting ahead of myself.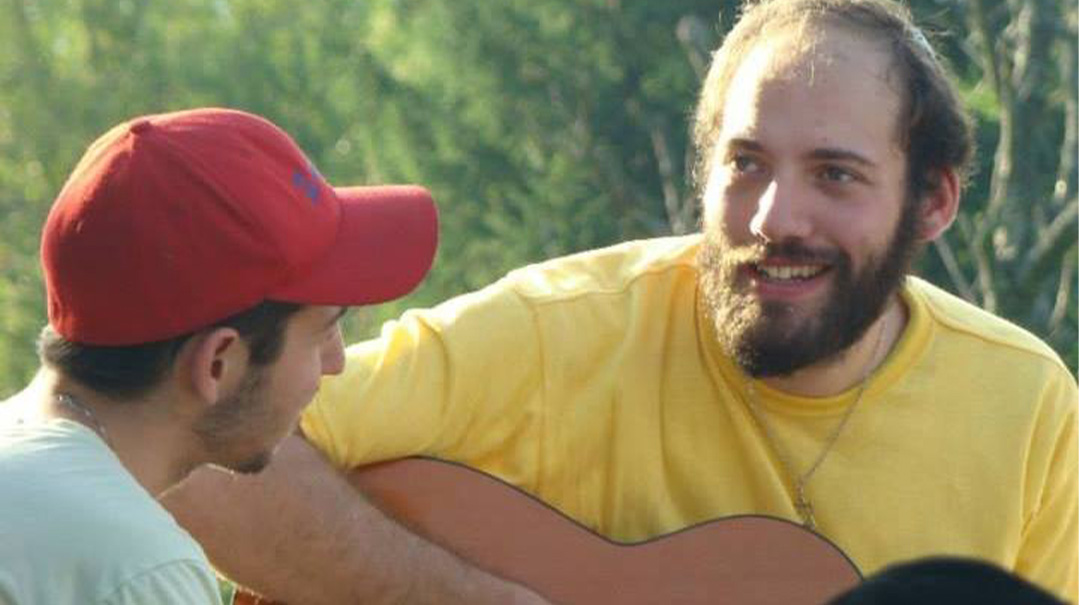 Paying it forward. Yaakov playing guitar for the campers at Camp Lauder, the place where, as a child, he didn't have to hide his true identity
MY father was a musician. He would travel all over the country playing music for people in hospitals, old age homes, and even jails. But he wasn't Jewish and didn't live with us. My mother raised me on her own.
I was the only one of my school friends who didn't go to church, but it was a little embarrassing for me, so when my friends asked which church we belonged to, I would lie and make up a name. But it was hard to keep up the lies, so one time I actually told my best friend that I was Jewish, and the next day a bunch of kids called me a "dirty Jew" and a few other nasty names. So I learned my lesson — to keep my mouth shut and not to tell anyone my secret.
My mother was my primary source of Jewish education. My grandmother lit Shabbos candles, and on Rosh Hashanah and Yom Kippur she would take my mother to the "Congregation," an old building in Czestochowa that housed the shul and mikveh before the war. My grandfather did his best to make some kind of Pesach Seder, and he even did kapparos at home with live chickens for my grandmother and my mother, afterward bringing the chickens to the shochet. Whatever they managed to do after the war was what my mother knew, and that's what she taught me. In fact, she headed the Jewish community in Czestochowa for 43 years, from 1974 until her passing six years ago, on 2 Shevat 2017.
For many years, my mother and I would attend Camp Lauder in both summer and winter, in which Jewish families across Poland would spend a few weeks learning about Judaism. The camp was for all three generations of Polish Jews: Holocaust survivors, their children and grandchildren. It was always so special to be in a place where I didn't have to hide my true identity. Everyone there was Jewish, and everyone felt comfortable.
My mother did her best to teach those Jews who were left in Czestochowa about the Jewish holidays. She organized Jewish cultural events, and even invited the actors from the Jewish theater in Warsaw to come to Czestochowa. At the Jewish Center, I learned about Jewish culture, but although I was a young boy, I realized that it wasn't enough.
When I was 12, my mother realized that she'd soon have to mark my bar mitzvah, and so she contacted Rabbi Michael Schudrich, today the chief rabbi of Poland but then the rabbi of Warsaw and Lodz. She asked him if he could teach me and prepare me for my bar mitzvah. "But does he have a bris?" Rabbi Schudrich asked my mother.
"No," my mother admitted.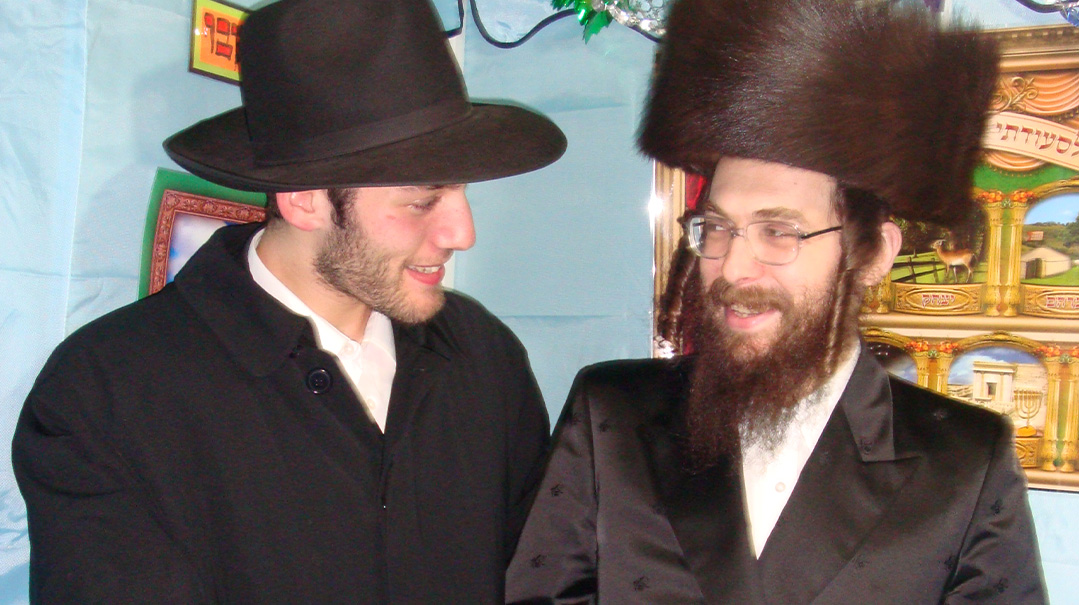 The sandek who fell from the Heavens. Rabbi Yaakov Yosef Neuschloss turned a chance encounter into a lasting relationship
When I was born, there was no local mohel in Poland so I didn't have a bris. Rabbi Schudrich told my mother that I needed a bris, but not to worry — he would arrange everything. A few days later, we were notified that Rabbi Yitzchok Aron Fisher, a popular mohel from Monsey, New York, would be coming to Poland to perform it, and that we should meet him in Warsaw where it was to take place.
After a three-hour train ride, we arrived in Warsaw's Jewish quarter and made our way to the Nozyk Synagogue, the main synagogue in Warsaw, where the bris was to take place. I can't describe my disappointment after Rabbi Schudrich met us and told us that due to a flight problem, Rabbi Fisher was unable to board the plane and come. We had no choice but to turn around and head back to Czestochowa. A few days later, though, Rabbi Schudrich called us again, this time with good news: Rabbi Fisher was on his way. And so we traveled back to Warsaw.
We first went to the Jewish theater, not far from the synagogue, to have something to eat, and there we met my mother's friend. She asked us what we were doing in Warsaw, and my mother told her about the bris. Her friend took me aside and tried to convince me not to do it. She said that it's like cutting off my arm. I thanked her but I told her that I was a Jewish boy, and if a Jewish boy has to have a bris, then that's what I'm doing.
We went to the synagogue and met with Rabbi Schudrich and Rabbi Fisher. It happened to be the day after the yahrtzeit of Rebbe Elimelech of Lizhensk, and many of the chassidim coming back from Lizhensk decided to visit the synagogue before going to the Warsaw airport. The chassidim noticed that something was going on there, and one of them even became my sandek. His name was Rabbi Yaakov Yosef Neushloss. Afterward, as we were dancing in a circle, my special sandek — who somehow fell from the heavens for my bris — asked me for my contact information. I gave it to him, and then my mother and I went back to Czestochowa.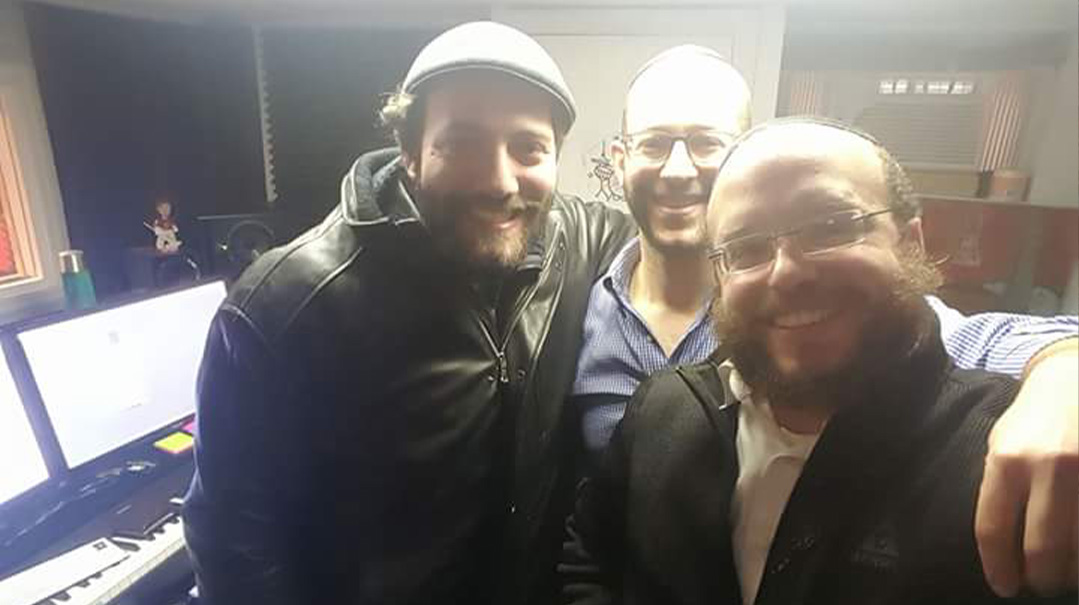 A musical tribute to his mother's sacrifice connected Yaakov with musicians Aryeh Kunstler and Eitan Katz
A few months later I had a bar mitzvah in a yeshivah in Kishinow, Moldova, where I learned the Hebrew alphabet for the first time, so that I could read the brachos for my aliyah. The rabbis at that yeshivah discovered that I love music, and decided to make me a deal: They offered me a private music teacher if I'd stay in the yeshivah. But I was only 13 years old, and I didn't want to stay by myself in a foreign country, so I went back to Poland with my mother.
The Jewish community of Warsaw invited us to join them for the Yamim Tovim, and we agreed. My mother and I stayed in a hotel, and I asked Rabbi Schudrich if he could help me stay in Warsaw so that I could learn in the Lauder Jewish school there. I told him that there was not much of a Jewish life in Czestochowa. "I'm in a public school," I practically pleaded, "and there's no synagogue in Czestochowa."
A few months later, Rabbi Schudrich called to tell us that he found us a place to stay and that we could come to Warsaw. I was 14, in the middle of eighth grade, and my mother and I moved to Warsaw for a year and a half.
In the Lauder school, I learned Jewish history, Jewish culture, and Hebrew language, but not Torah. After school, a private teacher taught me how to put on tefillin and got me a pair of tzitzis. I worked on my Hebrew reading and started to daven, but only on Shabbos. And, as much as I was able, I started to keep Shabbos and kashrus.
And then, out of the blue, my sandek, Rabbi Neushloss, called me. He was in Poland again and wanted me to join him for that year's yahrtzeit of Rebbe Elimelech of Lizhensk. He even sent me a private driver, and an entire busload of chassidim were waiting for me. It took us an entire day to get to Lizhensk, where I spent the most amazing Shabbos of my life. The streets of Lizhensk were filled with chassidim. I felt like I was in a different world. Thousands of chassidim ate together, sang together, and danced together. The whole floor was shaking — I'd never seen anything like that before!
When we got back to Warsaw, Rabbi Neushloss invited me to join him and his family for Pesach in Monsey, which would be in another three weeks. I answered, "Sure," but I had no idea how I would be able to pay for the ticket, so I didn't think it would really happen. I thanked him for everything and said goodbye. And then, a week before Pesach, Rabbi Schudrich told me that Rabbi Neushloss sent me a plane ticket.
I spent a beautiful Pesach there, and I also got a chance to visit Rabbi Hershel Lieber, one of my teachers at Camp Lauder in Poland. I told him that I'd transferred to the Lauder Jewish school but I didn't know where to go after my graduation, since there were no Jewish high schools in Poland. He told me that he would try to find a solution for me.
When I came back home, I asked my mother if she'd give me permission to go back to America to study in a yeshivah, but she didn't answer me. I saw that it was hard for her to let me go. I got it — I was her only child, her only family. Whenever I would bring it up, she would just change the subject.
Finally, though, she came to terms with her own inner truth: "If you really want to go, you can go."
IT was 2004, and I was at the end of my last year in the Lauder school. It was right before the summer, and I had no idea what to do. All my friends were applying to different high schools, while I was waiting for a phone call from Rabbi Lieber.
And then the call came. Rabbi Lieber had arranged for me to come to learn in a yeshivah in America — Bobov yeshivah in Boro Park. I knew very little, but he told me it would be fine — they'd help me catch up. I arranged for a visa and said goodbye to Poland.
I was 15 when I started learning in Bobov, but it lasted for maybe a month before they found me a better fit: the Talmudical Academy of Baltimore.
Since I had such a weak background and had never really studied Torah before, I was placed in second grade, where I sat together with seven-year-olds and learned Chumash for the first time in my life. It was a most exhilarating, yet humiliating experience. The first time I read a pasuk, all the kids in the class clapped. Soon I said goodbye to my classmates and moved up to fourth grade, where I learned Mishnayos for the first time. The following year I went through sixth and then eighth grade, where I started learning Gemara. A year later I finished tenth grade, and the year after that, I went into the twelfth grade and graduated high school with my class in 2008.
My mother came all the way from Poland for my graduation, and although she couldn't understand much, I could see how meaningful my trajectory was for her, her own pain and loneliness notwithstanding. At the ceremony, I was asked to speak, and after thanking all of my rebbeim for teaching me Torah and adding a few other points, I switched to Polish for my mother's sake. I thanked her for allowing me, her only child, to leave Poland — her personal Akeidah — and when I translated what I'd said into English, I don't think there was a dry eye in the entire auditorium.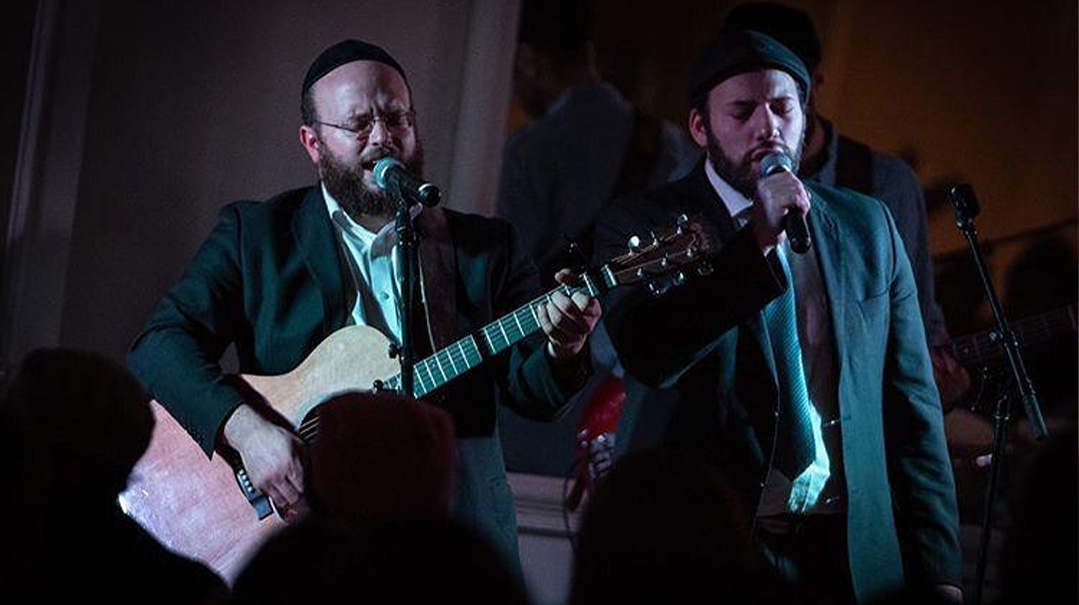 After graduating from the Talmudical Academy of Baltimore, I went to Yeshiva Shor Yoshuv in Lawrence, NY. I was there from 2008-2017.
But it wasn't enough to just learn for myself. I knew I had to move forward all the chesed that was done for me, and so I began to share my Torah knowledge with others by going back to Poland and teaching in the Lauder summer camp there, as well as in Eretz Yisrael in summer seminars for young Polish Jews. And since I always enjoyed singing and composing songs, once I became proficient in guitar, I made sure to bring my music to camp and charge up the atmosphere.
Eventually I became manager of Torah Ohr Roslyn, a Torah learning program for Iranian high school students in Roslyn, NY. I also began teaching at night seder in the DRS yeshivah high school in Woodmere.
Around that time, I decided to start taking my music to a new level as well, and began playing at kumzitzes and other events around the New York area. Eventually I decided to focus on my own music, and one year, while working in Machane Ruach day camp at Twin Bridge Estates, I composed my "Akeidah" song. Later that summer, when I sang it in front of everyone at Camp Lauder in Poland, I saw that my mother had tears in her eyes. She might not have understood the meaning of the Hebrew words, but the message from me to her was clear.
After my mother passed away, I decided to record and release the song in her memory. I recorded it together with two of my friends, amazing musicians Eitan Katz and Aryeh Kunstler, and on Chanukah, Eitan and I performed it during his concert in the Five Towns.
Recording "Akeidah" gave me a push to record more of my compositions: there is "Niggun of Unity" featuring Rabbi Shlomo Katz, and "Lo Sevoshi" and "Uvnei Oso" featuring Noah Solomon and C. Lanzbom of Soulfarm.
At some point I began to speak in public, sharing my life story, because my life has been one long string of visible miracles and Hashgachah pratis. Like how, after coming to America, I discovered long-lost cousins, such as Rav Yussie Zakutinsky, rav of the Mevakshei Hashem shul in Five Towns. His great-great-grandmother and my great-grandmother were sisters back in Krzepice, Poland.
After my mother passed away, I decided to make aliyah, but that was put on hold for bureaucratic reasons when I couldn't provide proof that my mother was Jewish. At the time it was frustrating and didn't make any sense, but soon I realized why I had to stay: A few days later I met my wife Elisheva.
Today we live in Thiells, NY, near Monsey, together with our two daughters — Chaya Ita, named after my mother, and Leah, named after my wife's grandmother.
During the ups and downs of my life, I often tried to put the puzzles together but I was missing so many of the pieces. Now I finally feel like they're all coming together.
Yaakov Wasilewicz has completed higher education in psychology and education at Touro College in New York, and also studied at the Belz School of Jewish Music at Yeshiva University, training his voice under the direction of the world-famous cantor Joseph Malovany. Today he works with people with developmental disabilities and does music on the side.
(Originally featured in Mishpacha, Issue 946)
Oops! We could not locate your form.
>