| The Beat |
Afghan Angst | July 6, 2021
Joe Biden's own short fuse with troublesome reporters was on display last week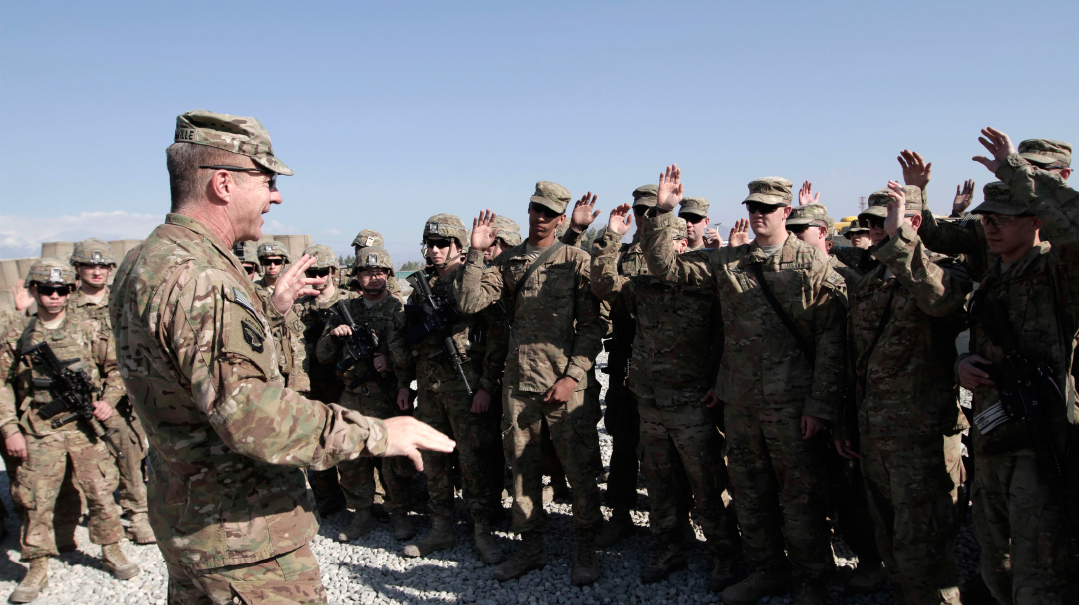 Photo: AP Images
He may not attack the "Fake News Media" like President Trump, but Joe Biden's own short fuse with troublesome reporters was on display last week. Pressed at a pre-holiday briefing about whether the Afghan government would survive the pullout of US troops, he retorted, "I want to talk about happy things, man."
Biden's evasions on a matter of crucial national security were greeted by mere media grumbles, not the avalanche of condemnation that his predecessor could have expected. But if the Taliban advances inexorably and threatens the Kabul government, collegial relations with the media won't help.
After 20 years of "Forever War," Americans want peace and quiet, but a repeat of the fall of Saigon and the sight of the mullahs running amok again might have pesky reporters asking unhappy questions.
Star & Stripes
Uh-oh, Israeli foreign minister (and alternate prime minister, noch) Yair Lapid might have a problem with his social media team. In a tweet congratulating the US on July 4, he posted an emoji of the Israeli flag next to a red, white, and blue, star-spangled banner. Problem was, the banner was suspiciously short of stars and shorn of stripes.
On closer inspection, eagle-eyed tweeters discovered that the flag was actually that of Liberia, an African state founded by former American slaves. For the newsman-turned-politician looking to impress on the world stage, it was embarrassing.
Still, Lapid could be grateful for small mercies — at least he hadn't wished Israel's greatest ally a "Happy July 44th."
$75 billion
As an indicator of the staggering nature of what the world collectively went through in Covid, the above — the global sales of disposable face masks in the first quarter of 2020 according to Grand View Research — takes some beating.
But while most Mishpacha readers are out of the woods as far as coronavirus is concerned, and the humble blue face mask has become a partisan political object, other parts of the Jewish world aren't so lucky.
With nearly ten Covid levayahs on Sunday alone, South Africa's small Jewish community is experiencing the country's brutal third wave in all its force.
(Originally featured in Mishpacha, Issue 868)
Oops! We could not locate your form.
>