| The Rose Report |
A Year of Reversals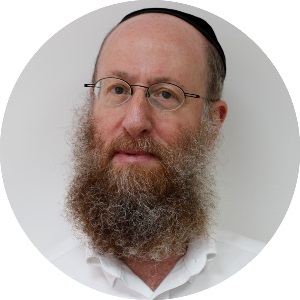 | August 31, 2021
Both Donald Trump and Binyamin Netanyahu were unseated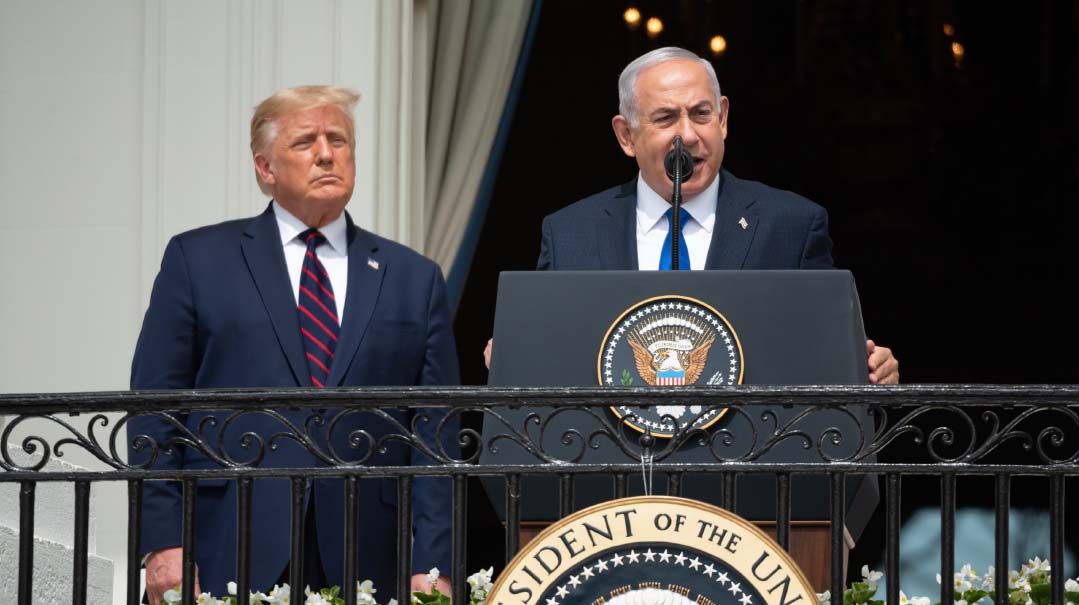 Two larger-than-life leaders of the political right lost their might.
Donald Trump was unseated and returned to private life — for now.
Binyamin Netanyahu's consecutive 12-year reign as prime minister ended in a demotion to the head of the Knesset opposition. Bibi battles to remain Likud party leader, leaving his formerly solid right-wing block to trade recriminations.
The political left thrives anew, capitalizing on its resurgence in Washington and Jerusalem to pass a progressive economic and social agenda with gusto.
The "Deal of the Century" is stalled at the station. No new partners signed on, and sovereignty for Judea and Samaria faded like a desert mirage. At least the breakthrough in relations Israel already achieved with four Muslim nations is intact and developing.
A ten-day battle in mid-May between Hamas and Israel ended in another draw. Once again, Israel snatched defeat from the jaws of victory, crumbling under international pressure and abandoning its military campaign before it could deal a decisive blow.
Arab strength is ascending. For the first time, an Arab party is a member of the ruling coalition. Just as Naftali Bennett leveraged his seven Knesset seats to the max, the Arab party, with four seats, casts a tall shadow over budget deliberations, crime-fighting, and Israel's deterrent posture.
Finance Minister Avigdor Lieberman dug up more than NIS 30 billion for the Arab sector while taking the ax to chareidi households, forcing them to bear the brunt of cuts to day care and transportation subsidies.
Disturbances broke out between Arab and Jewish Israelis. They never reached the wild-in-the-streets stage, as many American cities experienced, but that's no consolation to Jews of Ramle, Lod, and Acco, where synagogues were vandalized, police failed to maintain order, and Jews relied on citizen patrols from other cities so they could safely walk the streets on Shabbos.
The changeover from Bibi to Bennett triggered shifts in both substance and style to foreign policy.
The trust that Netanyahu built with Vladimir Putin to win IDF freedom of action to strike Iranian military sites in Syria is up in the air under Bennett, who must earn Putin's confidence alone.
Where Netanyahu abandoned the battle to regain support from the American Jewish left and certain Congressional Democrats as a lost cause, planting his flag firmly with Trump and the Republicans, under Bennett and his foreign minister Yair Lapid, the pendulum is swinging in the opposite direction. Can they appease Israel's detractors, or does Israeli acquiescence to the left merely open the door to more pressure?
Israel prematurely celebrated the defeat of COVID-19 until lax travel regulations exposed its border to a new, imported variant of the virus. The country was locked in a race against time to administer a third booster dose of the vaccine to avoid a second consecutive holiday season lockdown.
Despite all the dire predictions, Israel's economy rebounded sharply from the pandemic-related contraction. Unemployment dropped by half from the pandemic peak and people are once again praying in synagogues, patronizing shopping malls, and booking hotel rooms, which are up to 80 percent capacity for the chagim.
Israel also showed its technological prowess and humanitarian face to the world, dispatching a diverse contingent of workers to aid rescue efforts in the wake of the Surfside high-rise collapse.
If Israel maintains its current population growth and aliyah rate, its Jewish population will surpass the seven million mark in 5782 as it inches ever closer to being home to the majority of the world's Jews.
Israel #1 for Female Entrepreneurs
The MasterCard Index of Women Entrepreneurs from 2020 ranked Israel number one for advancing female entrepreneurialism, compared to its global peers. MasterCard examined the working environments of 58 economies, representing almost 80 percent of the world's female labor force. Israel rose from fourth place in 2019 to first last year, thanks to what MasterCard called "a rollout of targeted initiatives in a dynamic entrepreneurial ecosystem, offering conducive social norms, strong business networks, creativity and innovation, and strong support systems."
Who's Up?
The UAE
Perhaps Ben & Jerry's Jewish owners can learn a lesson from the United Arab Emirates, which launched a $10 billion investment fund for joint projects with Israeli companies. Trade between the two countries topped $570 million in the first year of diplomatic relations while more than 200,000 Israelis have vacationed in the UAE.
Who's Down?
Ben & Jerry
Ben & Jerry's makes good ice cream, but their public relations took a licking after announcing a freeze on ice cream sales in Judea and Samaria at the end of 2022. Their parent company, Unilever, which sold NIS 2.3 billion in food products last year to Israelis, has an egg on its face, but is powerless to reverse the decision.
Politics and Science An Odd Couple
"What we want is scientists who don't become part of the policy discussion: All they [should] do is produce science. If someone becomes an advocate, then I won't pay as much attention to their science."
—George Shultz, who passed away in February 2021, two months after celebrating his 100th birthday. Shultz was secretary of state under President Reagan. His quote appeared in a March 2011 interview with the Mercury News on climate change, but is just as relevant to today's debate over COVID-19.
Bibi Goes Scot-Free
When even top writers from Ha'aretz note that the prosecution's case against Binyamin Netanyahu has more holes than Swiss cheese, you know something's rotten in Denmark. Case 4000, where Bibi allegedly traded regulatory favors for positive media coverage, unraveled following withering defense cross-examination of the lead prosecution witness. The proceedings were adjourned so the prosecution could regroup and to give the defense time to analyze new evidence prosecutors withheld from them. If the three-judge panel hearing the case possesses a modicum of judicial integrity, they will pull the plug on this trial sometime in 5782.
(Originally featured in Mishpacha, Issue 876)
Oops! We could not locate your form.
>