| EndNote |
A World I Took for Granted
| October 28, 2020
"Today, if I could sing for 200 people, I would be thrilled beyond words"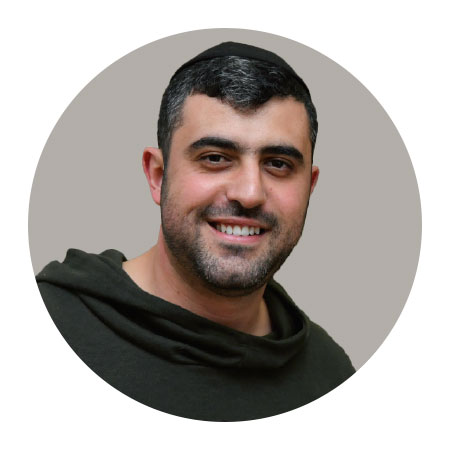 The newly released triple ISHAY RIBO album, BAMA KAHAL V'AHAVA ("Stage, Audience and Love"), takes his fans back to what today feels like another world: unforgettable live performances with audiences singing along at mega concerts. For the singer who views singing together with the crowd as a "mutual embrace," it was a must-do project for a world he loves and hopes (along with his audiences) to soon return to.
"I sang for an audience of 3,000 one night, 7,000 another. I loved the energy of those big concerts, the feel of the crowd singing along," Ribo says. "Today, if I could sing for 200 people, I would be thrilled beyond words. I really miss connecting through my songs, and I can't stop saying thank you to the world I took for granted."
When COVID first reached Israel, Ribo thought there would be a short period — "maybe two months" — of total closure, then life would return to normal. In March, concerts for audiences of 3,000 were cancelled, and then a world tour which was on the cards for the summer was nixed. But although there were short windows of opportunity and some "capsule concerts" in the summer lull, the country is still struggling under a crushing second wave of coronavirus eight months later.
"Slowly, I began to understand that this was no short interval," he says. "We want to go back to what life was like, and we pray, but nothing is in our hands. We have no idea what will happen."
For three months during the summer, Ribo worked on Bama Kahal V'ahava, recordings of 34 of his most beloved songs performed live in concert, divided into three sections, one of which is famous duets with guests such as Shuli Rand, Ehud Banai, and Amir Benayon. "Working on this album saved me, it kept me sane," says the artist. "Also, I wanted to say 'Thank you' to Hashem. This album is a record of my pre-corona performing life. It's my thanksgiving."
Ribo acknowledges constantly that he is lucky to be healthy, and to have found sources of income in small private performances and remote concerts. He has occasionally appeared for the public on Zoom because, he says, it's important to him to use his talent to boost morale and help others cope, although he admits that the medium is a poor substitute for his usual performance style, especially because he finds it difficult to create that trademark bond with the audience.

Regarding the quiet and solitude and the necessary health regulations which have all but paused his career, Ribo is calm. "Once I came to a full acceptance, I was able to use the time for rest, creativity, reflection, and family time. We are going through the difficult process of learning that nothing is owed to us, and we rely on G-d's power and mercy for the ability to live and breathe — and the ability to sing and make a living."
(Originally featured in Mishpacha, Issue 833)
Oops! We could not locate your form.
>