| Shul with a View |
A Woman of Few Words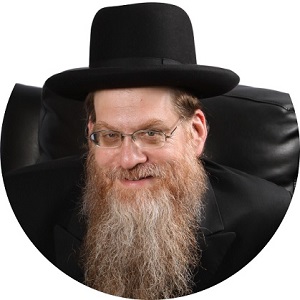 | July 13, 2021
 

Even when the pandemic eased, the relationship between Chani and Sorala seemed irreparable
The pandemic has left many families and individuals scarred. I am not only referring to the physical toll; I am also referring to the toll it took on long-standing friendships.
The Goodmans and Goldbergs (names changed) were not only close neighbors. They were also very close friends. Both families had children of similar ages, and both families moved into their homes 25 years ago. The husbands — Beryl and Shmuel — have been learning together on Shabbos afternoon for a quarter of a century. Their children played together in the backyards.
The heart and soul of the friendship, however, was the bond between Sorala Goodman and Chani Goldberg. They were closer than sisters. They shared each other's simchahs and gave each other chizuk when needed.
They were inseparable… until they separated.
Covid killed people and sometimes destroyed friendships.
The Goodmans took a very cautious attitude toward Covid. Sorala made sure everyone was masked and insisted on maintaining social distancing.
Chani Goldberg was not as strict as her best friend. Her doctor told her that if the children play outside, the chance of infection is very minimal. So Chani felt there was nothing wrong with the children from both families playing together.
When Sorala noticed her children playing with the Goldberg kids, she ran outside and ordered her children into the house, all while delivering a loud lecture on the importance of social distancing.
Chani felt hurt. She felt as if Sorala was intimating that she was less concerned about health than Sorala was.
Sorala was also hurting. She felt Chani thought she was too rigid and a fanatical follower of Fauci.
As the pandemic progressed, so did the rift between the two women.
But even when the pandemic eased, the relationship between Chani and Sorala seemed irreparable.
Then summer arrived. The kids were back to playing together in the backyards. Beryl and Shmuel were back to their Shabbos afternoon Mishnah Berurah. Everything seemed exactly as it was in pre-pandemic America.
It wasn't.
Each woman was convinced that her former best friend saw her as an uncaring mother. Their mutual friend Malki saw the pain on their faces. She felt the yearning to be reunited that each woman wanted, yet neither could make the first move.
When Chani had a new grandson, she never even bothered to call Sorala.
Malki arrived at Chani's house on Erev Shabbos to help set up the shalom zachar. She overheard Chani saying to her husband, "If Sorala would just ask mechilah I could get over this whole thing." When her husband asked why she couldn't ask mechilah, Chani remained silent.
Malki joined Chani in the kitchen to cut cake. Suddenly, Malki looked at her phone and said to Chani, "You're not going to believe this. I just received a text from Sorala. She writes that she's too embarrassed to come over now, but she asks for your mechilah and wishes you mazel tov."
Chani quickly grabbed her phone and called Sorala as tears flowed down her cheeks. "Sorala, I'm sorry! But please, you must come over now, and we must put this whole thing behind us."
In a flash, Sorala was in the kitchen with Chani and it was as if the year of Covid never existed.
No one realized I was in the adjacent den going over some halachos on bris milah with the new father. I heard every word spoken.
As I got up to leave, I noticed Malki walking out the door.
"That's some mitzvah you did in there!" I said.
Malki looked perplexed.
I smiled. "Please forward me Sorala's 'text,' because I'd love to see it. Especially since you're the only person left in town whose phone does not support texting!"
Aharon HaKohein would have been so proud of Malki.
(Originally featured in Mishpacha, Issue 869)
Oops! We could not locate your form.
>