| Lifestyle |
A Vacation to Remember | March 21, 2018
To make this vacation different, here's some great advice from trip-planning experts around the world. From the classic city outings to far off the beaten path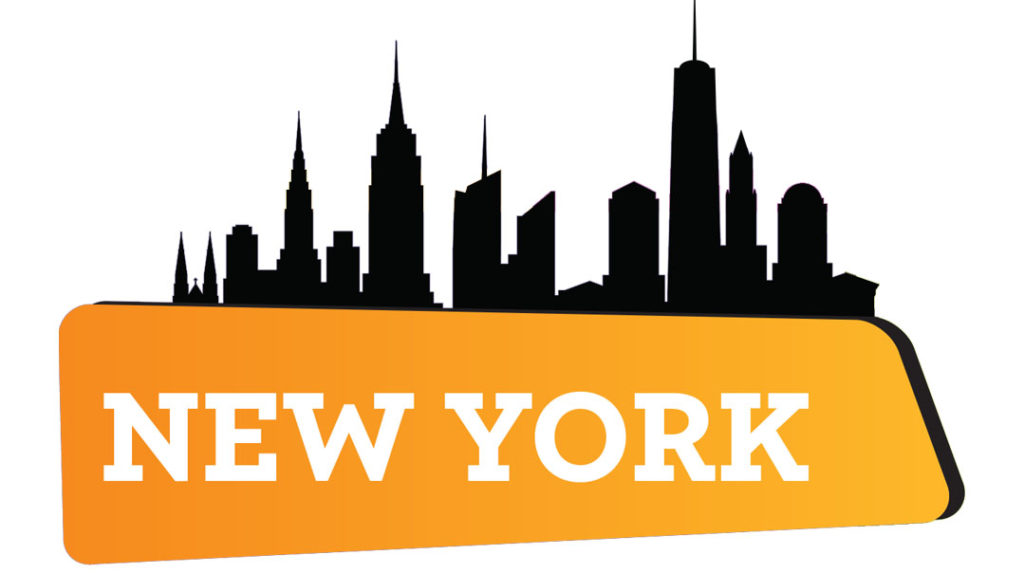 T
he Big Apple has an abundance of shopping, museums, and famous landmarks. But the Tristate area is a gold mine for trips, with its mountains, plethora of magnificent parks, and of course, the Atlantic Ocean.
TRIP ADVISOR: Sarah Einhorn of Beentheredonethattrips.com
"For as long as I can remember, I've had a fascination with outings," Sarah relates. "Legend has it that when I was a baby, the way to get me to sleep was by strapping me into my car seat and driving around the block. Since then, my obsession with trips of all types has grown exponentially — the world is so big and there is so much to see!"
Sarah shares trip ideas on her blog, covering places all over the world, including New York, Europe, and Eretz Yisrael. She is also an avid photographer, and her work has been circulated in various publications.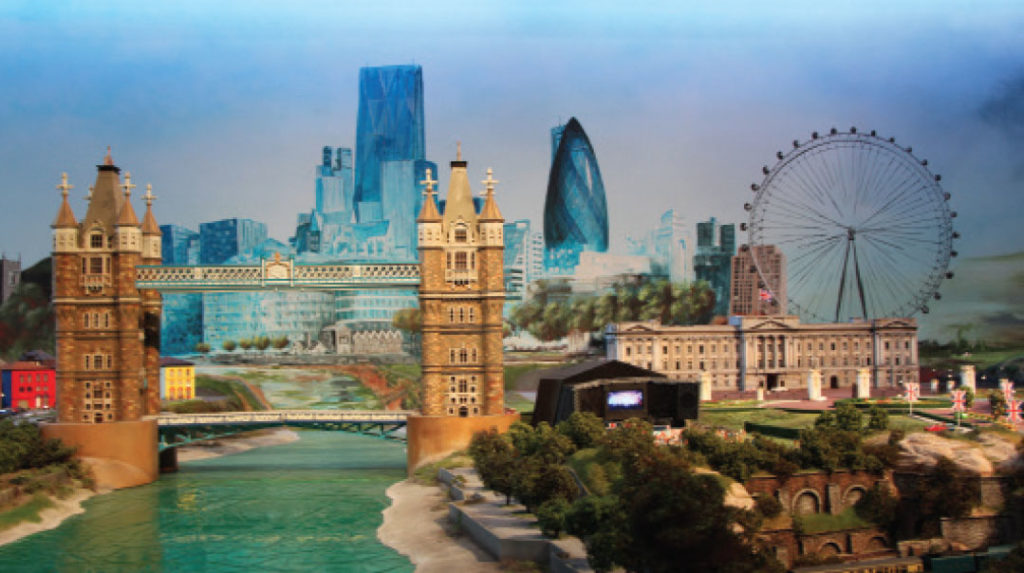 Something Indoors: Northlandz
"Before we visited Northlandz," Sarah relates, "I thought it was made just for little boys. I sure was pleasantly surprised to see that it is suitable and even fascinating for adults and children alike." Northlandz features 100 mini trains chugging along over eight miles of tracks. The railroad travels through various landscapes and crosses 40 bridges that stretch across manmade canyons. The museum was created and built by Bruce Zaccagnino Williams over 35 years ago, and he still maintains it together with his wife. Northlandz also offers an outdoor train ride on a genuine steam engine train and a doll exhibit featuring a 94-room dollhouse.


Getting There 
Located in Flemington, New Jersey, the museum is about an hour and 15 minutes from both New York City and Lakewood. Free parking is available onsite.

Baby Friendly?
Stroller accessible.

Lunchtime
There is an onsite cafeteria where you can bring your own food.
Something Outdoors: Nyack Beach State Park
Although the actual beach is miniscule, and no swimming or wading is allowed, there is a magnificent walking path near the Hudson River with views of the Tappan Zee Bridge. The path goes alongside the river on one side and has towering cliffs on the other. There is a five-mile out-and-back hike. At the one-and-a-half-mile mark, the path has an option to veer left and continue to Rockland Lake State Park.

Getting There 
The park is about 25 minutes from Monsey and an hour from the Brooklyn Bridge. There is parking on site.

Baby Friendly?
The path can be rocky, so make sure you have a good-quality stroller.

Lunchtime
There are plenty of picnic tables by the parking lot and alongside the trail. Grilling is allowed.
Something Adventurous: Helicopter Ride
Awesome  is definitely what comes to mind when describing a helicopter flight over New York City. Wing Air Helicopters offers 45-minute tours leaving from Westchester County Airport, not too far from Monsey. The trip is by no means inexpensive, but it's certainly one of a kind. Book a late afternoon flight at no extra charge to catch a spectacular sunset over the city.

Getting There 
Flights operate out of West Harrison and Purchase, New York.

Baby Friendly?
Children under two can fly free sitting on a parent's lap. Infant headsets are available. Up to six passengers are allowed per flight.

Lunchtime
No food is allowed in the helicopters.
Something Free: Overpeck County Park
Parks are a great way to enjoy the day without spending lots of money, and Overpeck County Park, in Bergen County, New Jersey, features walking paths, kayak and canoe rentals, and a huge playground.
When arriving at the park entrance roundabout, make a right and cross over the two wooden bridges. The first parking lot is for Overpeck Park Kayak Center. They rent out canoes, as well as single and tandem kayaks. Kayaking probably won't be open yet, but there is a scenic walkway alongside the water that leads to the playground. You can also drive to the playground and park there. The playground is huge! There is a large climbing area, a toddler area, swings, a monkey bar area, and the highlight of the park: several 15-foot rope climbing structures with a small trampoline in the center.

Getting There 
The park is about a half an hour away from Brooklyn and Monsey, and an hour from Lakewood.

Baby Friendly?
Yes.

Lunchtime
The grounds have plenty of picnic tables.
Something for Everyone: Roosevelt Island
There's nothing like seeing New York traffic from above! Roosevelt Island is a narrow two-mile-long island in the East River, located between Manhattan and Queens. It can be accessed through the Arial Tramway, near the FDR Highway on the East Side. The tram ride lasts just a couple of minutes but provides a fascinating view of the infamous traffic below. Since it's part of the New York City transit system, you need a Metro Card to ride. Up to three children under 44 inches tall can ride the tram for free when accompanied by a fare-paying adult.
Once you get to the island, there is plenty to do: playgrounds geared for different age groups, a walkway alongside the river where you can ride bikes or take a leisurely stroll, and open fields that are great for ball games or flying kites.

Getting There 
Catch the Tramway at E. 59th Street and 2nd Avenue in Manhattan. Metro cards can be purchased there.

Baby Friendly?
Yes.

Lunchtime
Pack along a picnic lunch to eat on the island.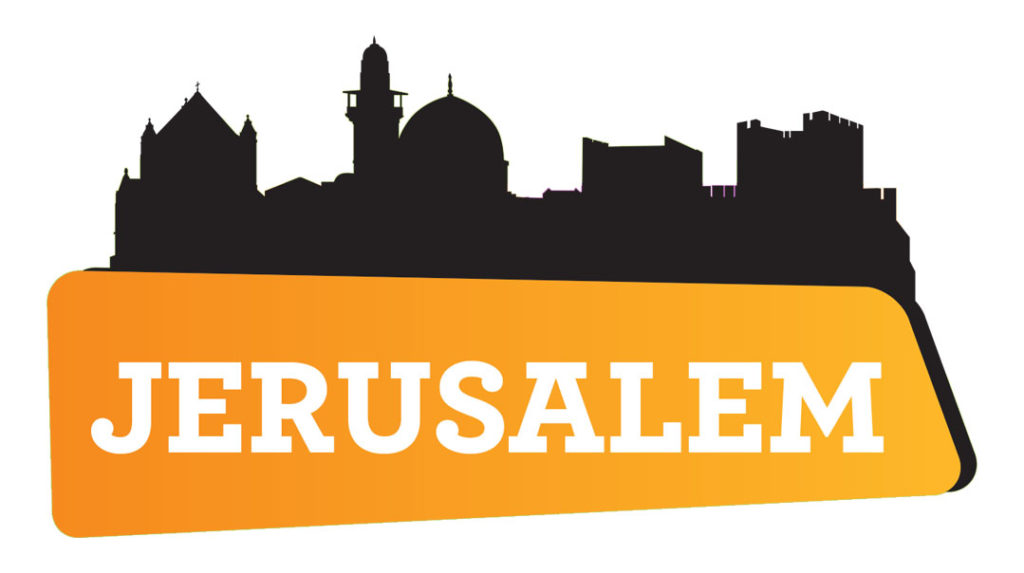 W
alking the streets of Jerusalem during Shalosh Regalim is an experience unto itself. Even if you're away from the hubs of Geula and Meah Shearim, you can still feel the energy and pulse of Yom Tov in every neighborhood. That's especially true of the Old City, where you can witness the stream of Jews of every stripe and color making their way to the Kosel to be oleh regel.
Trip Advisor: Tami Meisels of Nof Tours
After 20 years of experience planning trips for Jerusalem seminaries, Tami now runs Nof Tours, where she offers private tours throughout Eretz Yisrael. As one of the only female drivers in the profession, Tami provides her services to women and post-seminary girls, as well as families. She often collaborates with her daughter, Miri Friedman, a licensed tour guide and co-founder of camp M&M, a touring camp in the Galil and Golan for English-speaking Bais Yaakov girls.
Something Outdoors: Jeeping in Midbar Yehudah
With its scenic desert backdrop and numerous sites mentioned in Tanach, this trip is a beautiful, meaningful, and thrilling package all wrapped in one. The jeep drivers also act as tour guides and point out important landmarks such as Nachalei Yehuda and Binyamin, Yericho, and the banks of the Yarden where Bnei Yisrael crossed into Eretz Yisrael. You don't have to wait for clear, sunny skies for this trip. It's lots of fun when the roads are muddy. This activity must be booked in advance through various jeep operators who advertise locally.

Getting There 
If you book a four-hour trip, the guide will usually come to Jerusalem to pick you up. For shorter one-hour trips, you will need to drive out to Mitzpe Yericho, or meet the guide at a local gas station.

Baby Friendly?
This activity is only suitable for ages two and up.

Lunchtime
There's a nice park in Mitzpe Yericho where you can have a picnic lunch. Remember to bring water for while you're in the jeep.
Something Family Friendly
This outdoor entertainment center in Kfar Etzion offers a petting zoo and train ride for the little guys, as well as bungee jumping, a ropes course, and an extreme Zip Line stretching across the valley for your adventurous teens. If you're planning this trip, makes sure to stop by Kever Rachel on the way.

Getting There 
Located in Gush Etzion, the park is about a half hour from Jerusalem by car, although with traffic, it may take longer.

Baby Friendly?
Definitely! There's plenty of room and easy navigation for strollers.

Lunchtime
The park offers a shaded picnic area for an ideal lunch.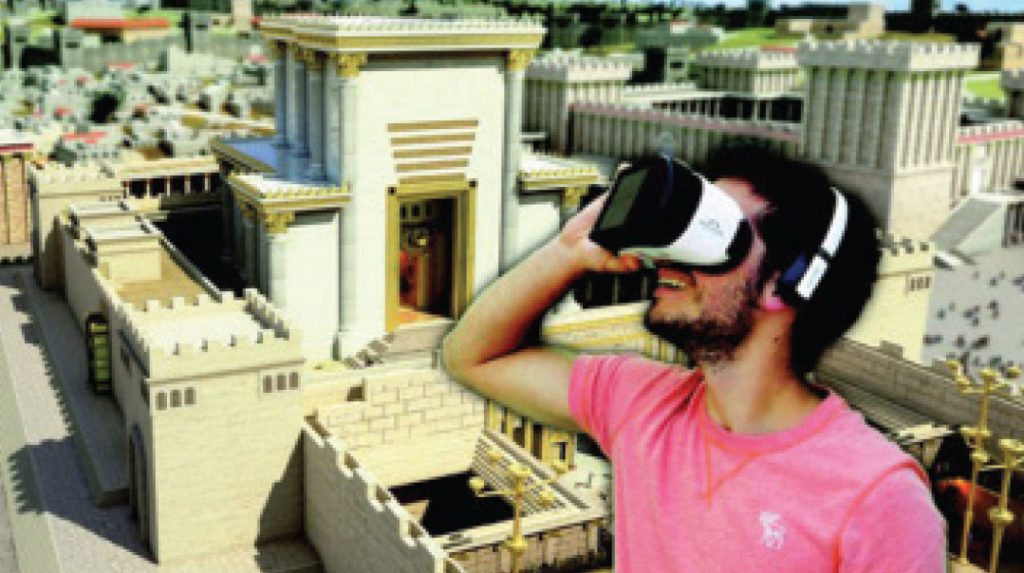 Something Indoors: The Old City
Whether it's raining or you want to avoid the blazing sun, the Old City has many indoor activities to enjoy. Here are some ideas
Machon HaMikdash
A self-guided tour featuring replicas of the keilim used in the Beis Hamikdash, musical instruments, and clothing worn by the Kohanim, all constructed from original materials. There is also a model of the Beis Hamikdash, as well as many paintings and depictions. The tour must be booked in advance and is offered in both Hebrew and English.
A Look into the Past This 3-D virtual tour of the Beis Hamikdash is only about 15 minutes long, but it's definitely worth seeing. While sitting on a swivel chair and wearing 3-D glasses, you feel like you're walking through the Beis Hamikdash. You can even see Kohanim passing by. It must be booked in advance online or at the Western Wall Heritage Foundation box office, near the Kosel.
Kosel Tunnel Tours
This famous tour allows you to view parts of the Kosel not accessible above ground. There are also significant archaeological findings dating back to Bayis Sheini. Book the guided tour in advance with the Western Wall Heritage Foundation.

Getting There 
Public transportation is best, because parking in and around the Old City is very limited, especially during vacation seasons. Instead take a bus to the Kosel. Alternatively, you can take the train. Get off at the City Hall stop and take a 15-minute stroll to the Kosel.

Baby Friendly?
The Old City is doable with a stroller, but bear in mind that there are lots of steps. A baby carrier is a less cumbersome option.

Lunchtime
It may be difficult to find someplace indoors to eat, but if the weather permits, you can find a spot outdoors.
Something Free: Ein Mabua
This scenic hike replete with beautiful waterfalls is a popular destination. The beginning of the hike may be very crowded, but if you're a little more adventurous, continue along the path and the crowds will thin out. You'll see lots of waterfalls and even a natural water slide. Another plus is that the area has bathrooms, which are often lacking when it comes to free hiking areas.
Getting There
It's about a 30-minute scenic drive out of Jerusalem, toward Kfar Adumim.

Baby Friendly?
A stroller is not going to work, but the hike is doable with a baby carrier.

Lunchtime
There are nice picnic grounds at the beginning of the hike.
Something Adventurous: Caliber Three
This tourist experience located in the Gush Etzion Industrial Park, near Efrat,  offers target shooting, paintball, and self-defense training. It simulates what it's like to fight terror. Visitors are divided into teams and must defend themselves from attack. Younger kids do paintball instead of target shooting. The program lasts about two hours and is perfect for teens, but at about $100 per person it's rather pricey.

Getting There 
About a half-hour drive from Jerusalem by car.

Baby Friendly?
No.

Lunchtime
Find a park in nearby Efrat for a picnic lunch.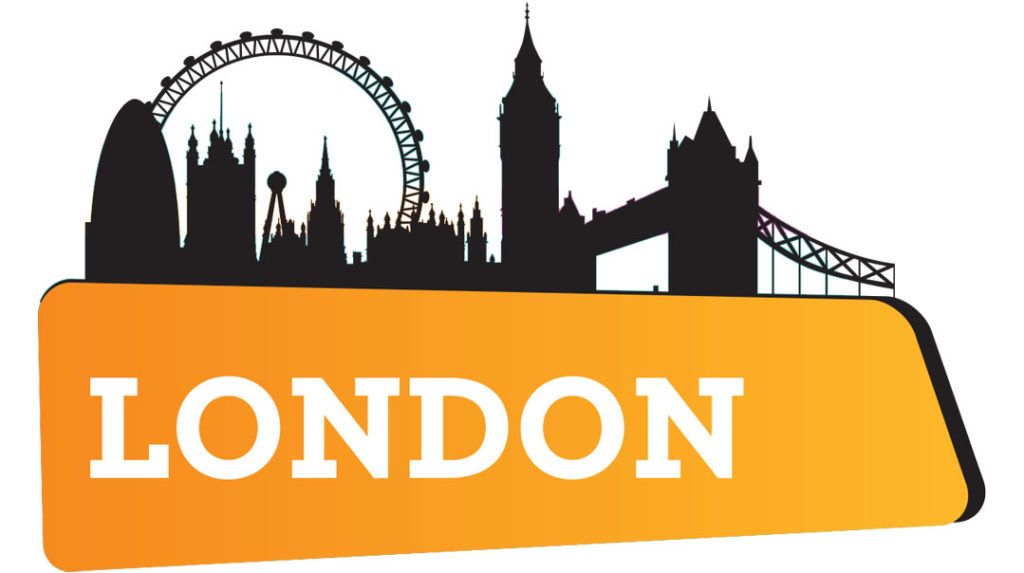 Although London is known for its gray weather, it is a city full of rich history and colorful attractions, including the Tower of London, Big Ben, and Buckingham Palace. The city is also home to Stamford Hill, Golders Green, and Edgware — the main neighborhoods where London's large and diverse frum community lives.
TRIP ADVISOR: Mrs. Dolly Scharf & Mrs. Channi Israel of Shoshanim
Shoshanim provides the largest children's after-school and holiday program in Stamford Hill and has become a brand name to families in the area. Children from 12 different schools participate in after-school homework sessions and extracurricular courses, including first aid, CD productions, and culinary skills. During the winter and summer holidays and before Pesach, approximately 600 children partake in day trips and innovative projects and activities. Mrs. Scharf and Mrs. Israel have been running the program for over 15 years.
Something Outdoors: Woburn Safari Park
The Safari is not a cheap expedition, but it offers a day packed with adventure. Take a wild ride through the jungle and watch out for the lions, tigers, zebras, and giraffes. Afterwards you can meander by foot through forests and plains full of monkeys and kangaroos. For the non-animal lovers, there are assorted leisure activities, including a train ride, indoor soft play, boating, and an outdoor playground.

Getting There 
The Safari is about an hour's drive from London.

Baby Friendly?
Yes.

Lunchtime
This is a full day's trip, so make sure you bring along plenty of food.
Something Indoors: The Snow Centre
With rain perpetually in the forecast, leave it to the English to bring the great outdoors inside. The Snow Centre is an indoor winter sports facility, where visitors can ski or snowboard on manmade snow-covered slopes reminiscent of a Swiss mountainside. Lessons are available for adults, kids, and families; it's recommended that you book in advance. For the less adventurous, try snow tubing down the Ringo Slide or sledging, the British equivalent of sledding. The facility provides equipment, including helmets and boots, but make sure to bring along warm clothing and waterproof gloves. It's cold, and yes, the snow is real!

Getting There 
The Snow Centre is located in Hemel Hempstead, near Golders Green, and is accessible by car or public transportation.

Baby Friendly?
There is an upper gallery where you can relax and watch the slopes below.

Lunchtime
No. Eat at home.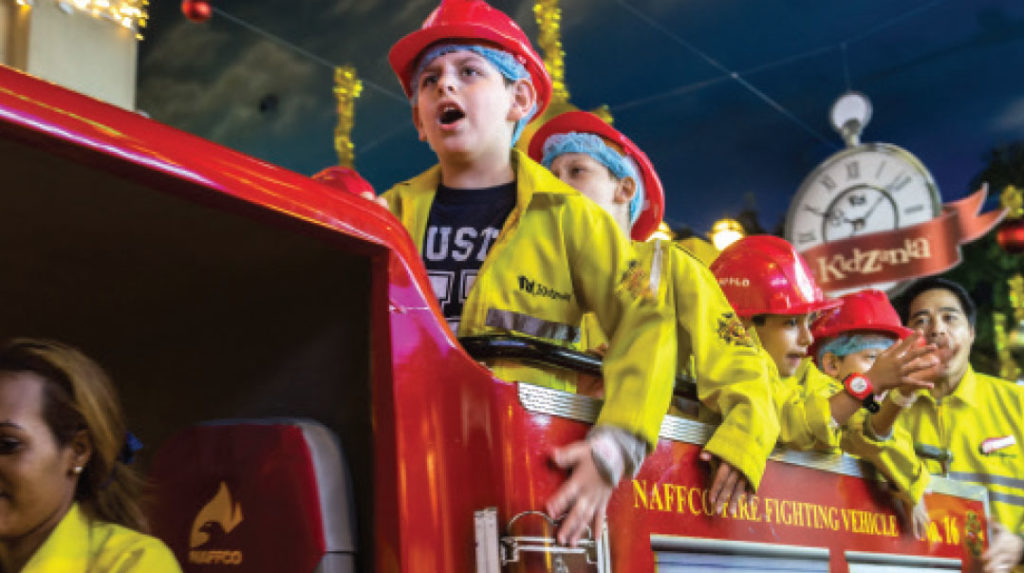 Something Child Friendly: Kidzania
Historical excursions and major adventures aside, here is a trip custom-made for the little ones. Kidzania is a miniature city where kids earn and spend money and learn various trades. Children dress up and train in assorted jobs, from fighting a fire to piloting a simulation airplane to hairstyling at a beauty salon. After opening a bank account and earning cash at his new job, your little tyke can then spend his earnings on various attractions. Kidzania is a favorite with younger kids, up to around age ten. Older kids tend to get bored quickly.

Getting There 
Kidzania is located in the Westfield Shopping Centre in Shepherd's Bush, and is accessible by car and public transportation.

Baby Friendly?
It's stroller-friendly, and there are lifts inside the building.

Lunchtime
Some of the activities involve non-kosher food. But they can easily be avoided, and there are plenty of other "jobs" to choose from.
Something Adventurous: Clip 'n Climb
If you're afraid of heights, this jaunt is definitely not for you. But if you're looking for serious adventure — like rock climbing and a vertical slide drop — get ready to climb, jump, twist, and slide up the walls and through the air at this indoor climbing venue for adults and kids. Climbing sessions are generally around 90 minutes. Equipment and training are provided.

Getting There 
Clip 'n Climb is located in Chelsea and is accessible via public transportation. There is no on-site parking, but parking may be found in the vicinity.

Baby Friendly?
Children age four and above are allowed to climb. There is an upper gallery where non-climbers can view the action. Prams or buggies are not allowed.

Lunchtime
No outside food allowed.
Something Free: Alexandra Park
You've guessed it: We're headed off to the local park. Alexandra Park is named after the wife of King Edward VII, Great Britain's monarch in the early part of the 20th century. It is dominated by Alexandra Palace, which was built in the 1860s in honor of the Danish Princess Alexandra, when she married Prince Edward. The scenic grounds provide plenty of opportunities for picnicking, cricket, and kite flying. The park's sloping hills offer striking views of London spread out below.

Getting There 
Located in North London, the park is accessible by public transportation.

Baby Friendly?
Yes, although some sections of the park are hillier than others.

Lunchtime
Take advantage of the ample grounds and pack a picnic lunch.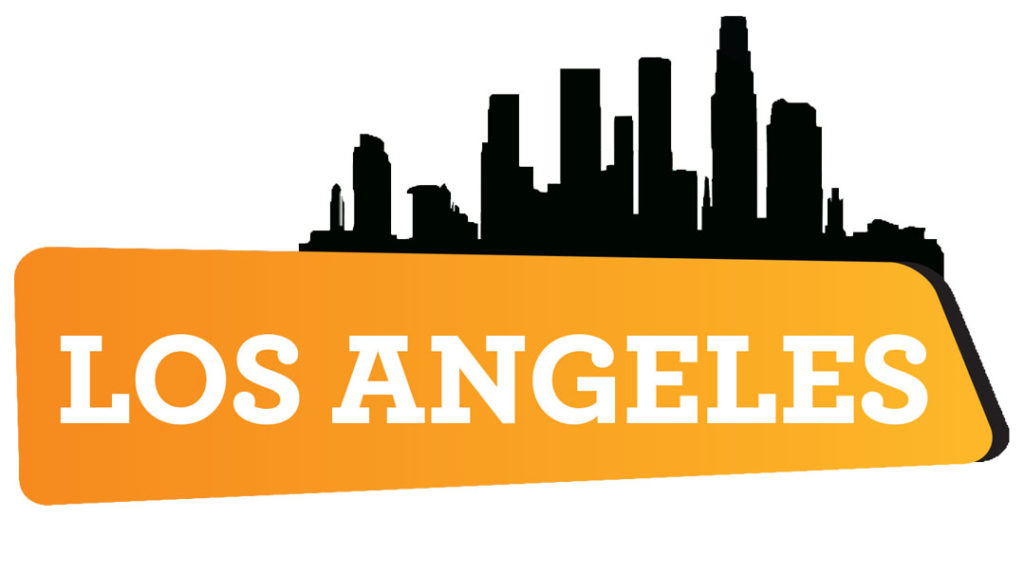 One of the most popular vacation destinations in the US, Los Angeles is renowned for its beautiful weather. Nearby are snowy mountains, a desert, and of course the Pacific Ocean, which locals claim beats the beauty of the Atlantic Ocean any day!
TRIP ADVISOR: Mrs. Esther Mayerfeld, co-creator of the Chol Hamoed Guide
Mrs. Mayerfeld has been working for the Los Angeles Cheder for more than 25 years, officially as bookkeeper and administrative assistant, but over the years she has worn many different hats. One of those hats was founder and president of the PTA. In an effort to engender an atmosphere of achdus among parents and fundraise for the school, she created the Chol Hamoed Guide together with other mothers. "We had many successful trips and happy families, and some bloopers as well," Mrs. Mayerfeld says about the guide, which has had four editions in 18 years. "We once sent families in the wrong direction on the freeway. Another time we sent locals to see the beautiful California poppies in bloom, only to discover that the fields were swarming with bees."
Something Outdoors: Marina Del Rey
When the weather is California perfect, who can resist a day on the water? The marina showcases an array of water activities, including motorboats, sailboats, kayaks, paddle boating, parasailing, and fishing. You can also rent bikes for a ride along the waterfront, or find a quiet bench to sit and watch the action.

Getting There 
Marina Del Rey is located close to LAX Airport and various freeways.

Baby Friendly?
Stroller accessible.

Lunchtime
There are places to sit and eat.
Something Free: Kenneth Hahn State Recreation Area (Hahn Park)
This sprawling park features hilly grasslands, hiking trails, a waterfall, and a large lake stocked with fish and friendly ducks. There are also several picnic areas, playgrounds, and basketball courts. Come during the weekday when public schools are in session.

Getting There 
The park is located in the Baldwin Hills Mountains area, between downtown LA and LAX Airport.

Baby Friendly?
Yes.

Lunchtime
Pack a lunch and enjoy.
Something Indoors: Ronald Reagan Presidential Foundation and Institute
We won't insult the California sunshine by mentioning rain, but in case you need a break from the sun's rays (we admit that's doubtful), you can head off to the Ronald Reagan Presidential Foundation and Institute. Popular with adults and older kids, the institute houses a library and museum where visitors can step inside the authentic Air Force One used by Reagan and six other presidents. You can also check out a presidential limousine, Secret Service vehicles, and a Marine One helicopter that flew President Lyndon B. Johnson. Learn the ins and outs of the Secret Service, including traveling with the president and identifying counterfeit money; there's also a kid-friendly section where budding secret agents can learn about basic training. Please note that the former president and his wife are buried on the grounds.

Getting There 
Located on 100 acres in Simi Valley, it's halfway between Los Angeles and Santa Barbara. Parking is free.

Baby Friendly?
Strollers are allowed; however, double strollers may be difficult to navigate in some areas.

Lunchtime
A picnic area is located next to the visitor parking lot and overlooks the Pacific Ocean.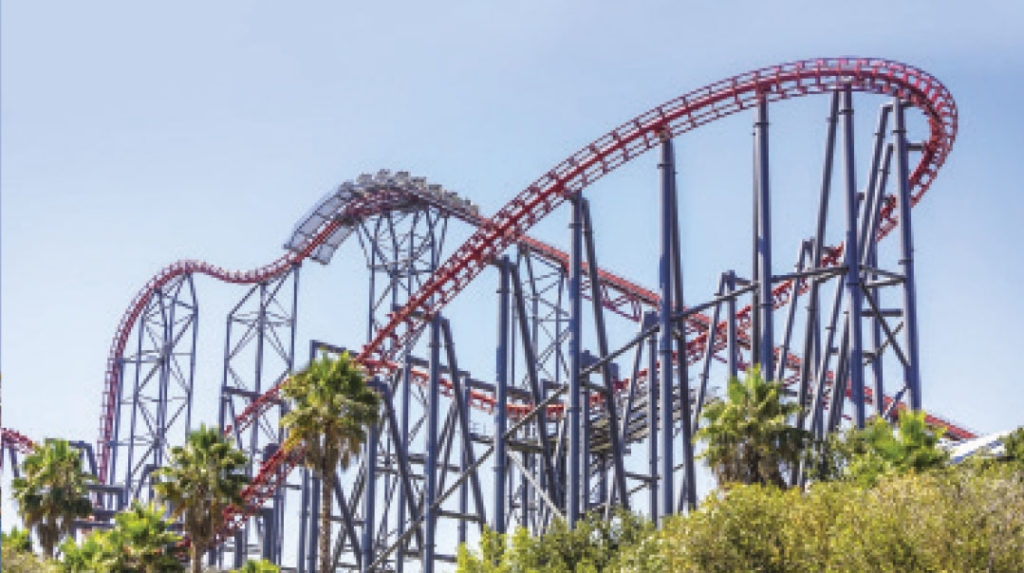 Something Adventurous: Six Flags Magic Mountain
Have some teens looking for serious thrills? Magic Mountain is renowned for some of the tallest, fastest, and wildest roller coasters in the country. The New Revolution Classic takes you on the world's first complete 360-degree loop. Or try the Goliath for a 225-foot drop. Want to go skydiving? How about a 152-foot plummet on the Dive Devil at 60 miles per hour? You will literally be screaming if you ride the Scream, with its multiple drops and loops and seven chances to be suspended upside down, all at a mere 15 stories above ground. If you're getting queasy just reading this, you can play it safe and head to the carousel.

Getting There 
Drive north of LA, to Valencia.
Baby Friendly?
Stroller accessible.

Lunchtime
No outside food allowed on premises.
Something for Everyone: Underwood Family Farms
This 160-acre farm allows visitors to pick their own fruits and vegetables. Pickings vary depending on the season. Winter and spring produce include everything from avocados to asparagus, and lettuce to limes. There is also an animal farm on site where kids can have fun feeding chickens, sheep, and goats. Animal feed is available for purchase. Other activities include pony rides, a moon bounce, a train ride, and mini electrical tractors.

Getting There 
Located in Moorpark, about an hour away from LA.

Baby Friendly?
Some parts of the farm are stroller accessible. However, strollers are not navigable in the fruit and vegetable picking areas.

Lunchtime
Outside food allowed. There are places to sit and eat.
Something for Night Owls: The Griffith Observatory
The observatory houses the largest public telescope in California — and offers a window into the cosmos. You can also gaze at a panoramic view of the city below. Perfect for adults and teens on a clear night, and admission is always free!
TRIP LISTS GONE DIGITAL
A few questions for Adina Markowitz, owner of TrippoHippo.com
What is Trippo Hippo? Why did you create the site?
TrippoHippo.com is a newly launched online directory of hundreds of attractions that are frum-family oriented for vacation, Chol HaMoed, or anytime.
You know the way we often find ourselves sitting around on Chol Hamoed until 2 p.m. trying to figure out where to go, only to reluctantly end up at the bowling alley with the rest of the neighborhood?
We decided to create a website that helps people enjoy the day, without the stress of planning. We've invested a lot of research and time to categorize each attraction, label the activities, the appropriate ages, the cost, and the contact info. You can filter and sort by any of the criteria, so it's really easy to find something that works for everyone in your family.
Which locations does the site currently service?
Most of the attractions are easily drivable from the greater NY/NJ area. We plan to expand beyond the Tristate area for the next trip season, im yirtzeh Hashem.
What are the best features of the site?
When you view an attraction, nearby minyanim and kosher restaurants pop up next to it! You can also view all attractions on a map, to help with your route planning.
Also, you can filter by distance from two different locations, so you can easily find a trip that is close to both you and your family members who want to join.
Any insider secrets you can tell us about TrippoHippo?
We are planning a Trip Notes section with itineraries for trips to some further locations, which will include attractions, lodging, food, minyanim, etc.
You can also find coupons and promos on our Special Offers section. You can save 50% and more at many popular attractions.
What are your favorite Chol Hamoed trips the site features?
Diggerland in New Jersey is a fun-packed day for kids (we have a coupon for it too).
For more varied ages, Central Park always has loads of activities to offer including boating, skating, zoo, gardens, carousel, and pedicab rides.
Special thanks to Mrs. Leah Murik, Mrs. Simi Yellen, and Mrs. Devora Talia Gordon, who were heavily involved in writing past editions of the Chol Hamoed Guide, and to Rabbi Doron Jacobius for financing the most recent edition.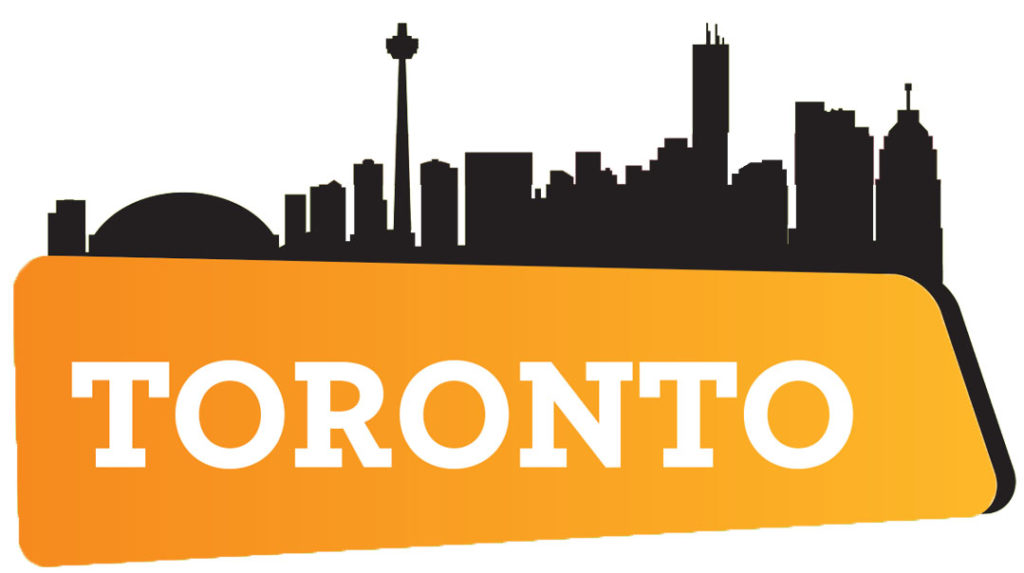 Toronto is a beautiful city with lots of attractions and a strong Jewish infrastructure. Although the Jewish community is constantly growing, residents say it has managed to retain a small-town feel.
TRIP ADVISOR: Shloime Smilowitz, Editor & CEO of The Community Link
The Community Link, the only local frum advertising venue in Toronto, has been providing the community with information about community events and local retail for 14 years. Over 7,000 magazines are distributed biweekly. Mr. Smilowitz also supplies an e-mail blast called The Daily Link, reminding native Torontonians about upcoming events. Before every Yom Tov he publishes The Chol Hamoed Link, a popular list of local attractions.
something
Something Family Friendly: Ontario Science Centre
The Science Centre offers lots of interactive and hands-on activities for kids of all ages. KidSpark, an area designated for children age eight and under, has a live exhibit lab where plucky youngsters can handle live snakes, turtles, and bunny rabbits. It also features a planetarium where kids can learn about the constellations. At Inventorium, kids age 6 to 16 use science and art to invent and create, using anything from plywood to laser technology (this exhibition ends April 30). Your experience is rounded out with an Imax theater, where you can currently choose from various informative films, including shows about the Amazon rainforest and coral reefs.

Getting There 
Located near the Don Valley Parkway, it's a short ten-minute drive from the center of the frum community

Baby Friendly?
Stroller accessible.

Lunchtime
On-site lunchroom. Outside food allowed.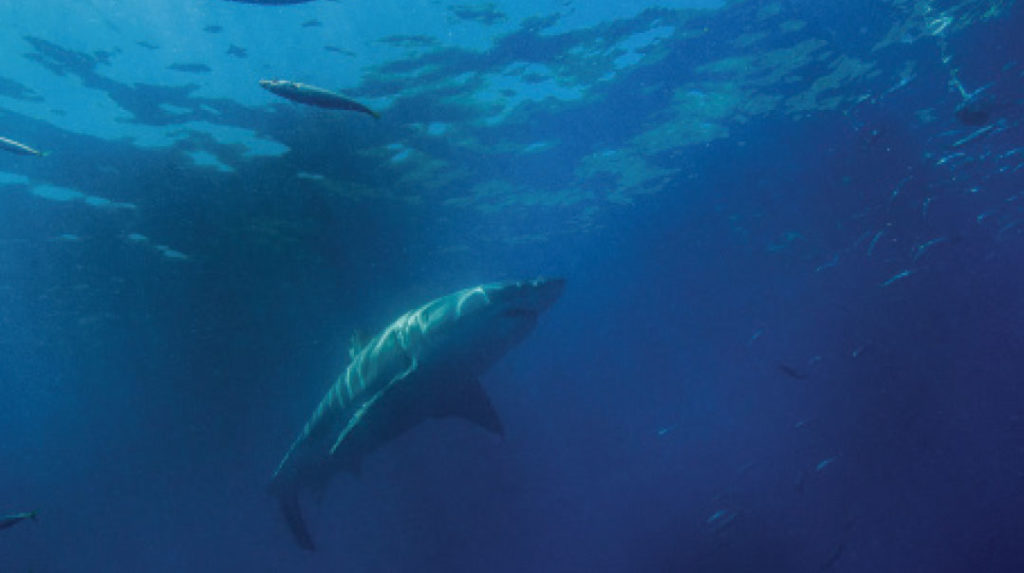 Something Indoors: Ripley's Aquarium of Canada
The aquarium features a dazzling array of fish from all over the world. One highlight, reminiscent of Kri'as Yam Suf, is an underwater gallery where you stroll along a moving sidewalk, watching sharks and other dangerous fish swimming above and beside you. Another popular feature is a hands-on interactive exhibit where visitors can deep-sea dive in an imitation submarine  and get their hands wet, touching various underwater species.

Getting There 
The Aquarium is in downtown Toronto, near the famous CN Tower. Paid parking is nearby.

Baby Friendly?
The facilities are stroller accessible.

Lunchtime
The aquarium offers a lunchroom where visitors can bring their own food.
Something Free: HIGH PARK
You guessed it. If you're looking to get away cheap this vacation, Toronto's largest public recreational area is definitely the place to go. Located in downtown Toronto, High Park offers a gamut of pursuits including hiking trails, sports facilities, a lake, and biking. The Jamie Bell Adventure Park, a playground designed and built in part by children, features an imaginative medieval castle. There is also a small, free zoo that has deer, llamas, and peacocks. (No feeding allowed, sorry.)

Getting There 
The park can be reached by public transportation and private cars. Parking is available.

Baby Friendly?
Yes, the grounds are flat, and pushing a stroller is easy.

Lunchtime
There are a few different picnic areas. Groups of 25 or more need a permit. No grilling allowed.
Something Outdoors: The Toronto Zoo
With over 460 species of animals to view, including kangaroos, cheetahs, lions, and zebras, a visit to the zoo is a full-day affair. The zoo also features beautiful grounds and lots of shows throughout the day. It's too late to see the two giant pandas on loan from China for the past five years — they moved to the Calgary Zoo on March 18. But the zoo recently welcomed the births of two baby rhinoceroses, whose presence will hopefully make up for the redeployed pandas.

Getting There 
The zoo is about a half-hour drive on Highway 401.

Baby Friendly?
Yes.

Lunchtime
Picnic tables abound, perfect for a take-along lunch.
Something Not to be Missed: Niagara Falls
We can't mention Toronto without mentioning Niagara Falls in the same breath. If you're looking for a more substantial trip, Niagara Falls in only an hour away and has plenty to see. It also has a local Chabad House and daily minyanim. American visitors should note that the US dollar is the equivalent of $1.29 in Canadian money, at press time, making a trip over the border worth your buck.
(Originally featured in Mishpacha, Issue 703)
>