| Washington Wrap |
A Three-Way Security Conference in Jerusalem
| June 5, 2019
The US, Israel, and Russia will meet to discuss Iran's plans to entrench itself in Syria and the withdrawal of American troops from that country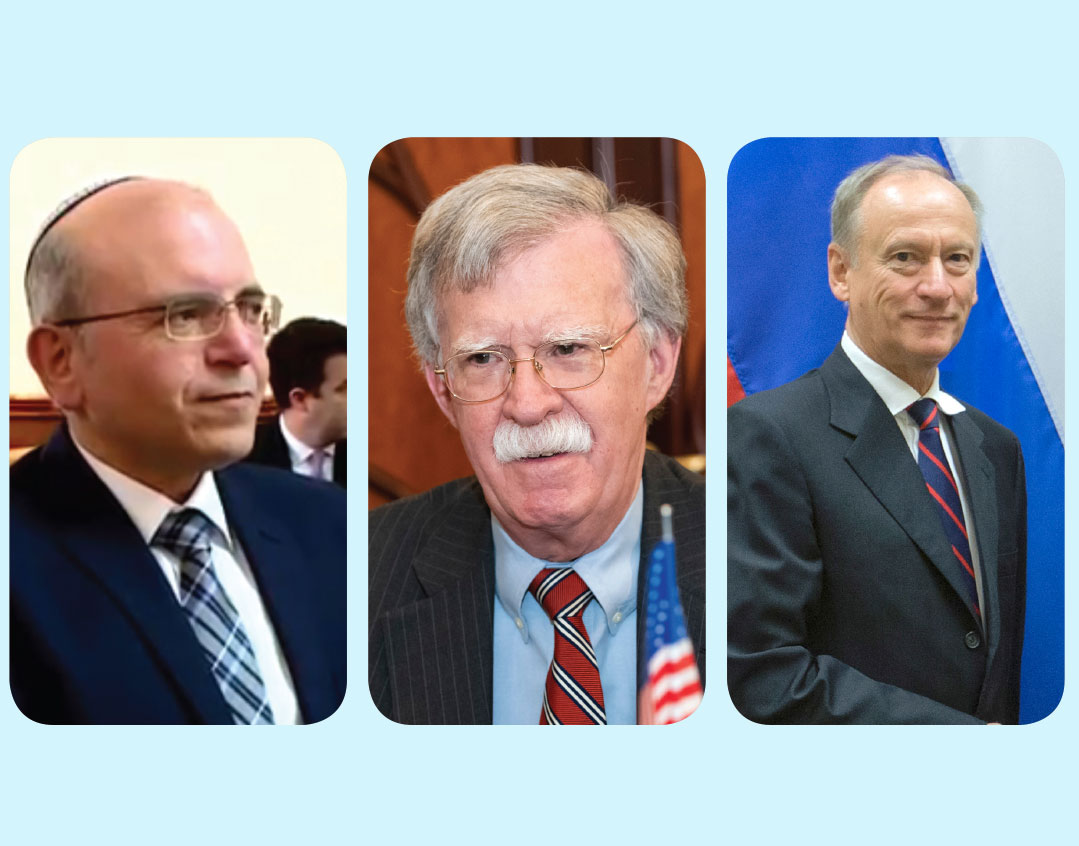 N
ext month, National Security Advisor John Bolton of the United States, Israel's head of the National Security Council Meir Ben-Shabbat, Russia's Secretary of the Security Council Nikolai Patrushev, will come together in Jerusalem for a three-way summit, the first of its kind, to discuss Iran's plans to entrench itself in Syria and the withdrawal of American troops from that country.
The situation on the northern border is now approaching a boiling point. On Motzaei Shabbos, two missiles were fired from Syria toward the Hermon. The IDF reacted by attacking Syrian positions. This ritual repeats itself every few weeks.
Theoretically, a three-way conference is a no-brainer. All three countries have a stake in Syria, but since each has different interests, the potential for friction is real. Therefore, cooperation between the parties is a necessity.
In fact, however, the summit is a major surprise. For years, the United States ran the Middle East. But now, because of the Obama administration's policy in Syria, which has more or less been continued under Trump, Russia has a seat at the table. American acquiescence to such a summit is a recognition of the reality.

Mark Dubowitz, chief executive at the Foundation for Defense of Democracies, a conservative-leaning think tank in Washington, told Mishpacha that Russian cooperation is a necessity if Israel is to continue striking Iranian military infrastructure in Syria.
"Russia is a power player in the Middle East as a result of Moscow's successful defense of the Assad regime," Dubowitz said. "Reports that Putin refused a request from the regime in Iran to buy the S-400 air defense system may be an example of what concessions Netanyahu can get from maintaining a relationship with Putin. This relationship so far has not complicated US-Israel relations, which are much deeper and more strategic for Israel."
It also seems strange for the Russians and Americans to agree to this kind of summit given their divergent interests. But according to Dubowitz, there's some limited scope for cooperation between the United States and Russia.
"I think it remains a delusion to believe Moscow will break its ties with Tehran, which are useful for consolidating Russian gains in Syria, and for undermining US interests," he said. "Washington and Moscow, however, share common interests in combating Sunni extremist groups, including ISIS and al-Qaeda."
And that's reason enough to talk.
(Originally featured in Mishpacha, Issue 763)
>