| Metro & Beyond |
A Sea Change in NYC Votes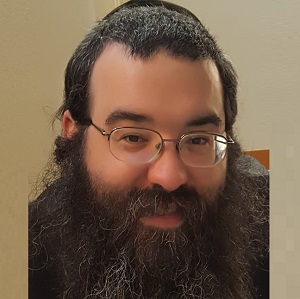 | November 13, 2019
The new system will govern how New Yorkers vote in party primary elections

R
anked choice voting, a proposal approved by voters in last week's election, will dramatically change the way primary elections are decided in New York City. The result will make it much harder for those holding minority views to win office.
It is rare for a referendum of this magnitude to be decided by voters in an off-year election, with no federal, state, or municipal races on the ballot. The light turnout ensured that ranked choice voting would be pushed through by the progressive activists advocating for it.
The new system will govern how New Yorkers vote in party primary elections, not in general elections. Whereas previously party members would cast ballots only for their single preferred candidate, now they will choose five, ranked in their order of preference.
Proponents of the measure claimed it would introduce civility into primary campaigns and push candidates to solicit votes outside their natural constituencies. But virtually all minorities — including the four frum lawmakers representing Boro Park and Flatbush, as well as many blacks and Hispanics — opposed it.
As a hypothetical, here's how the system would have affected the 2013 Democratic primary for mayor. A record ten candidates were vying to replace the term-limited incumbent, Michael Bloomberg. Five of them were bunched together at the top of the polls for nearly the entire campaign. Bill de Blasio ultimately emerged from the pack victorious with 39 percent. He went on to win the general election easily, given the Democrats' overwhelming registration advantage in New York City.
Under the new system, de Blasio's 39 percent would not have been enough to earn him the victory. With ranked choice voting, in the absence of any candidate winning an outright majority, the last-place finisher is eliminated, and his second-choice votes are divided among the remaining candidates. If there is still no majority winner, the process is repeated with the next-to-last-place finisher, and so on, until a candidate emerges with a majority of votes.
City Comptroller Bill Thompson, the runner-up and an affable man, would likely have been second choice for most Democratic primary voters. That would probably have been enough to give him the victory — even though de Blasio was the first choice of a plurality of Dems.
Jewish groups fear that the new system will disenfranchise them. In this year's special election for public advocate, there was one conservative candidate — Eric Ulrich — facing seven liberals. He didn't win, but he was given a realistic chance because his opponents were predicted to divide the progressive vote.
This is precisely the reason progressive activists sought to change the primary election system and institute ranked choice voting.
(Originally featured in Mishpacha, Issue 785)
Oops! We could not locate your form.
>