| EndNote |
A Night of Repackaged Memories
| February 22, 2022
An evening billed to bring the best of Jewish music history back on stage in under three hours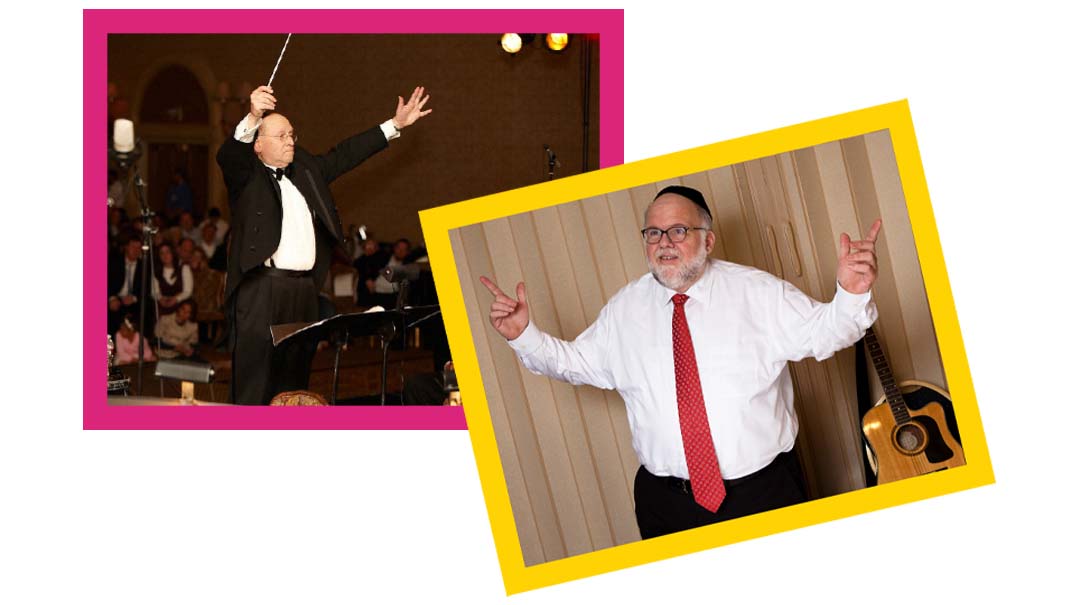 There's an opaque veil of secrecy over the lineup for the upcoming first JEWISH MUSIC HALL OF FAME concert sponsored by Makor Care and Services Network. "Use your imagination as to who'll be there, and you probably won't be wrong," says musical director Yisroel Lamm, creating the impression that performers from around the world are clandestinely rehearsing, like international delegates training before the launch of a secret space mission.
The upcoming February 27 concert is an evening billed to bring the best of Jewish music history back on stage in under three hours. Celebrating 60 years of Jewish music pretty much covers the modern musical era, beginning in the 1960s when sales of vinyl albums became commercially viable and record players commonplace in every household. Pirchei, Shlomo Carlebach, Reb Benzion Shenker, and the Rabbis' Sons were the sounds of that decade.
Sheya Mendlowitz, the every-creative producer who initiated HASC's A Time for Music over three decades ago after a summer day's visit to "The Happiest Place on Earth," had taken a long break from concert production, but finally acceded to repeated requests from Makor to come on board for their clients. He brushes aside the spotlight, though. "This is not just me, this is a team effort, an assembly of talent." And the brainstorm idea? "The Eibishter gave it to me, like always. I would say it's one of my 'G-tt' feelings. You're going to know every song sung on that stage."
While it's true that the songs are exclusively from yesteryear, Yisroel Lamm promises that the evening will be a new sound and visual experience on many levels. "We're presenting the material with a fully updated sound, with all the possibilities offered by technology and musical progress. Changes in music are not all boom, boom, boom, downhill, you know. Besides writing a fresh overture in honor of Makor, I'm rewriting the music in the way it could have sounded with the advantages of today's increased opportunities — and I'm having a great time with it."
Revisiting arrangements to old-time hits he'd created decades ago, Yisroel feels that the upcoming Jewish Music Hall of Fame "is a unique chance to do it again, much better. And in life, you don't get too many second chances."
Despite the memories and familiarity for some, the chords and harmonies on cherished records and tapes of the earlier decades have begun to sound simplistic to modern ears. Vocal harmonies that were considered progressive are now mainstream, and modern music also incorporates electronic sound "stems" into the orchestra's live instrumental accompaniment, adding to the fullness of sound we've come to expect. With 2022-worthy musical technique and multimedia capacity, the enhancement of old songs is almost unlimited.
The organizers own that alongside current performers there will be appearances from "people who haven't done this in a long, long time," and some groups will be representing the music of artists no longer among us, but whose musical legacy is very much part of our lives. Sheya's team has spent two intense months on rehearsing and preparation, coordinating with old-time, beloved groups from around the globe, because Jewish music has always had an international flavor and the richness of variety.
"It's a really big cast, but the unity is absolutely on display," Sheya says. Then there's another hint he drops casually: "The music is not all 'happy.' Of course, music is always the best kind of entertainment, and of course, it is associated with weddings, dancing, and celebrations. Yet we also have the benefit of our Jewish music during hard moments, and I am very real and honest about that. The music that has been so therapeutic and taken us through darker times also has a place and represents certain things in Klal Yisrael, and the evening is not without emotional overtones. But don't worry, we've made sure it ends on a positive note.
"Actually," he confides, "I started by planning the end of the show. And the theme of the finale is gratitude. Because how can we not pour out our thanks to Hashem for the opportunities and gifts of music He has showered on us?"
(Originally featured in Mishpacha, Issue 900)
Oops! We could not locate your form.
>