| For the Record |
A Memorial for the Ages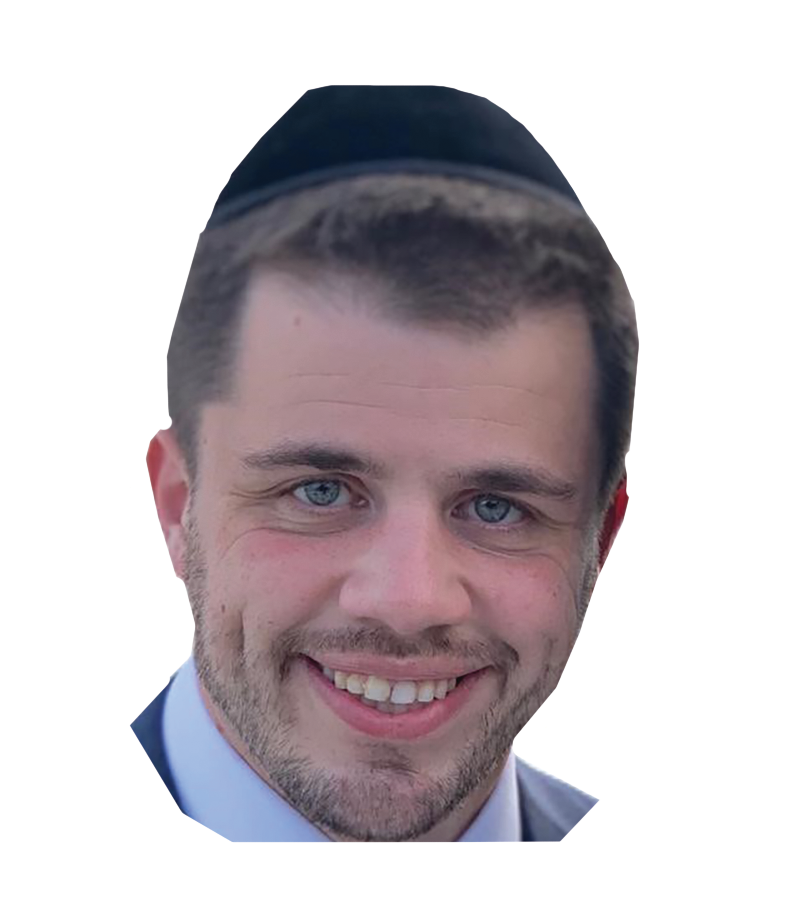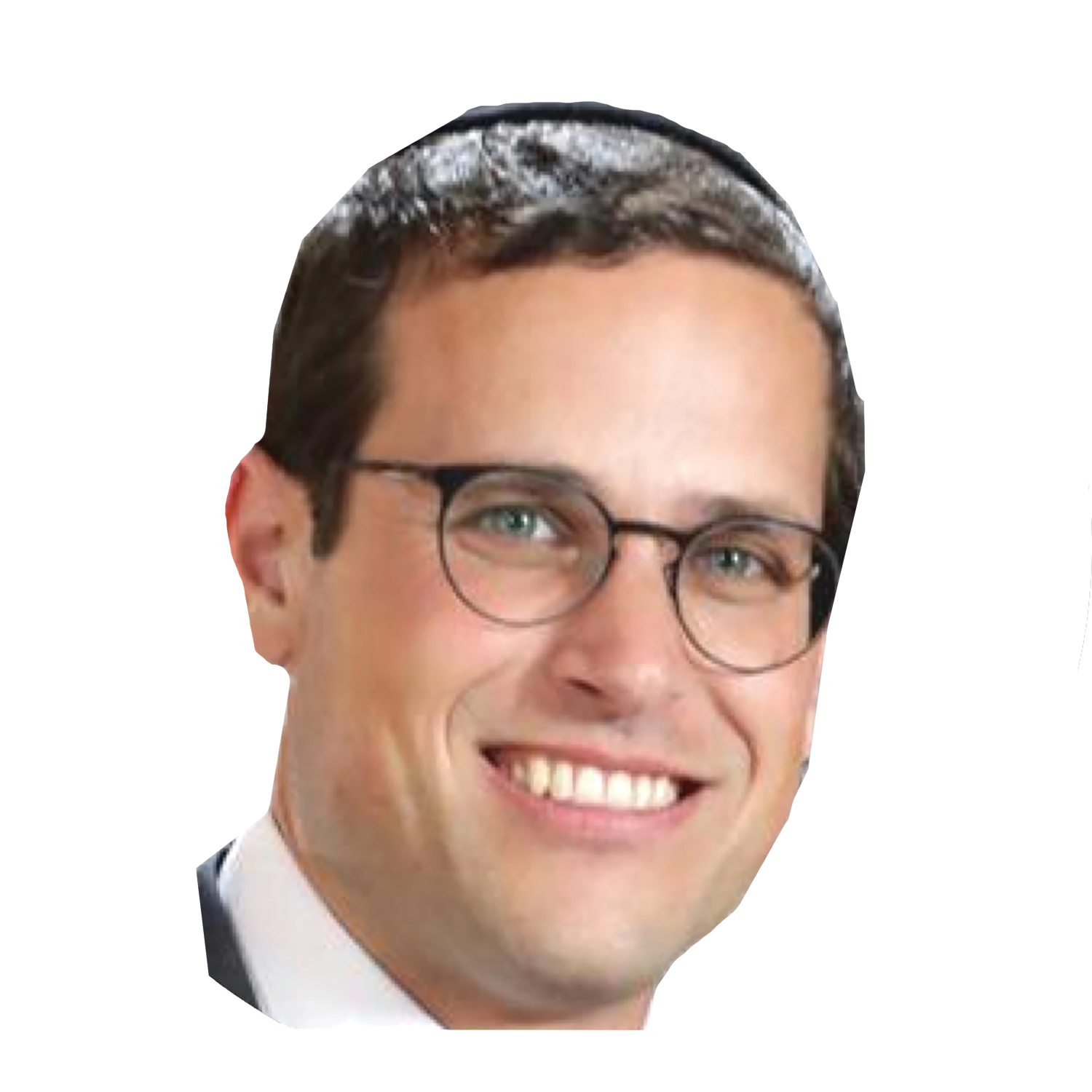 | July 8, 2020
The Vancouver memorial's keynote speaker was Rabbi Baruch Shapiro of Congregation Machzikay Hadath in nearby Seattle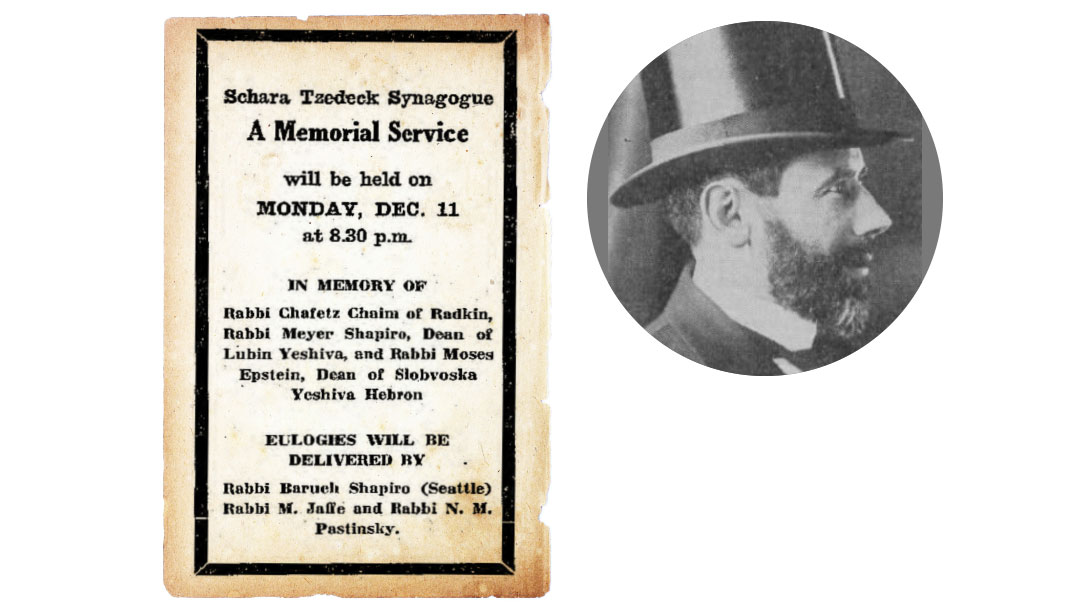 Title: "A Memorial for the Ages"
Location: Vancouver, BC
Document: Jewish Western Bulletin
Time: December 1933
During the course of ten weeks in the fall of 1933, Klal Yisrael mourned the losses of three gedolei hador: the saintly Chofetz Chaim, the beloved undisputed leader; the young Rav Meir Shapiro, founder of Yeshivas Chachmei Lublin and initiator of Daf Yomi; and Slabodka rosh yeshivah Rav Moshe Mordechai Epstein. In packed shuls worldwide, rabbanim of all stripes donned talleisim and eulogized these cherished Torah leaders who had each made a unique, historical impact.
The Vancouver memorial's keynote speaker was Rabbi Baruch Shapiro of Congregation Machzikay Hadath in nearby Seattle. No stranger to European gedolim, Rabbi Shapiro had been a young illui in Lithuania and received semichah from both "giants of Dvinsk": Rav Meir Simcha HaKohein and the Rogatchover Gaon, Rav Yosef Rosen. Rabbi Shapiro immigrated to America in the early 1900s and spent a few years at RIETS. On a 1913 Seattle visit, he was introduced to his future wife; the couple remained there, and he went on to head Machzikay Hadath for more than 40 years.
Did You Know
Exactly 20 years later, during the fall of 1953, the olam haTorah was plunged into mourning over the loss of another trio of gedolim, when the Chazon Ish, Rav Isser Zalman Meltzer, and Rav Eliyahu Eliezer Dessler all passed away during a nine-week span.
Schara Tzedeck in Vancouver, founded in 1907 by Eastern European shopkeepers and artisans, is one of North America's older shuls. Rev. Nathan Mayer Pastinsky, a shochet and chazzan, was hired in 1918 as Schara Tzedeck's rav, a position he would hold for three decades, helping build Orthodoxy in the Pacific Northwest. Other notable leaders have included Torah Umesorah co-founder Rabbi Bernard Goldenberg and Simon Wiesenthal Center founder Rabbi Marvin Hier. Currently standing at the helm is Rabbi Andrew Rosenblatt, musmach of Yeshivat Har Etzion and YU and great-grandson of renowned chazzan Yossele Rosenblatt.
Thank you to Eli Genauer for his assistance with this week's #ForTheRecord.
For more on Rabbi Baruch Shapiro, listen to last week's profile of Jewish Seattle on Jewish History Soundbites.
(Originally featured in Mishpacha, Issue 818)
Oops! We could not locate your form.
>