| A Few Minutes With |
A Few Minutes With Senator James Risch
| November 23, 2021
"On Iran, there's no doubt the US would stand behind Israel"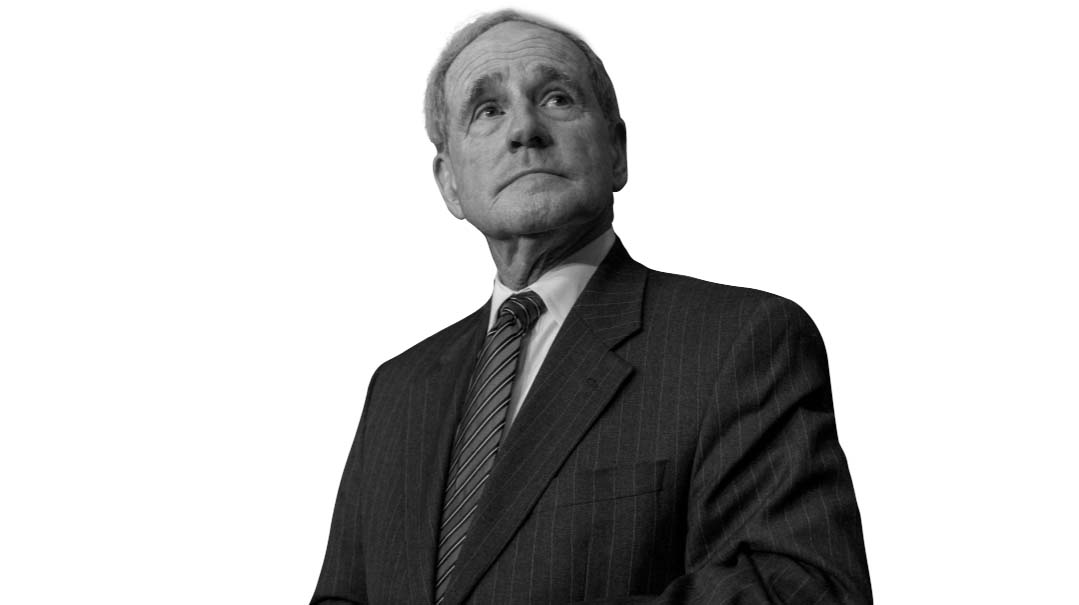 After two years of mostly remote work, there's a feeling of back to business as usual on Capitol Hill. The hallways of the Russell Senate Office Building are starting to fill again, and after Washington, D.C., lifted its mask mandate last week, it was notable that many of the building's attendees didn't wear one.
I was on the Hill to meet Senator James Risch of Idaho, a former chairman and current ranking member of the Senate Foreign Relations Committee. Risch, 78, is also the 31st governor of Idaho, entering politics after a successful legal career. During his 12 years on Capitol Hill, the political conservative has been a staunch friend of Israel. Just this year, he wrote to President Biden urging him not to delay arms sales to Israel; sponsored a bill opposing the reopening of the US consulate for Palestinians in Jerusalem; and sponsored resolutions on BDS and requiring transparency from UNRWA.
In the long wake of last year's Abraham Accords that drew Israel's covert links with Gulf Arab states into the open, he discusses his co-sponsorship of the Israel Normalization Act, which requires the State Department to adopt a strategy to widen the process of normalization between Israel and Arab countries and reiterates America's firm support for Israel even as tensions with Iran ratchet up again.
Ranking Member Risch, thank you for hosting us. Let's start with a general question: There are worries that the US-Israel relationship is becoming a partisan issue, a political football between left and right. Is that happening?
I'm not sure I agree with you about it being a political football. There certainly are a handful of people that would view it that way. But I spend a lot of time talking not only to my colleagues on my side of the aisle, but to colleagues on the other side of the aisle. And there isn't a lot of difference in any of our views of our relationship with Israel. On some minor things, we may have disagreements, but we even have disagreements within our own party. My prognosis is that the relationship between the United States and Israel will clearly remain at least as strong as it is, and probably, be enhanced as we go along. And that will be on a bipartisan basis, not on a partisan basis.
You sponsored legislation against the BDS movement, which was in the news recently over Ben & Jerry's decision to boycott the West Bank — are you worried that it will mark a new trend?
No, I'm not. People who are anti-Israel had been attempting to do this for a long time through the back door — by boycotting investment funds that have links to Israel — and now they've tried to go through the front door. But the BDS movement hasn't been successful, other than 'de minimis' things like the Ben & Jerry's issue. It was a big story over there (in Israel), but not a very big story in the United States. I've never had a Ben & Jerry's ice cream. We have lots of ice cream makers.
I opposed those things obviously, but I don't think you should give it more attention than it deserves.
You've been a fierce critic of the administration's Iran policy and have called for the US to back Israel. However, we also know that the US is disengaging from the Middle East. How do those two things work together?
I disagree with your premise about US disengagement from the Middle East. From my standpoint as a ranking member on the Foreign Relations Committee, I'm aware of no commitment to disengage from the Middle East. If anything, I would like to see us engage much more, as we did with the Abraham Accords. That was a huge turning point in the history of the Middle East. And, we need to continue to urge those upon others and do everything we can to get people engaged with the Abraham Accords.
As a new deal with Tehran proves elusive, and Israeli forces once again train for a long-range confrontation, should America be involved if Israel strikes Iran?
Conversations on the topic in the Foreign Relations Committee are classified, but I can tell you from the standpoint of Congress that there's absolutely no doubt that the United States would stand behind Israel. Everybody in America knows what this means for Israel. And the vast majority of Americans agree with Israel that Iran can't have a nuclear weapon.
Have you formed any impression of the new government in Israel?
Not really. I have enough trouble following politics here, but look, I've watched what's happened there. I think the Israeli people have done what free democratic people do: They've made their choices. And now, I'm sure they want, like American people do, to see their politicians work.
You called the Abraham Accords a turning point. How so?
This is a success story. Whenever you're involved in something like this — as America frequently is — as a catalyst, it's always heartwarming to see the parties that are most affected by the move step up. And there's a long list of things that have happened since the Abraham Accords were signed, which were initiated by the participants, not by the United States. Not the least of which was the very significant meeting they had in Israel with all the affected parties. They have regular flights now, and the economic things are all good. This is good for the Middle East. It's bad for the outliers. But the majority, and I talked to them regularly, have seen over the years how everyone's been held back by animosities that didn't need to be there.
How do you explain the change of mindset?
Frankly, after three decades plus they look at what happened with Jordan and what's happening with Egypt and said, "You know, this isn't so bad." When you're not having to look over your shoulder all the time, that's a good thing. And then you look around at our world and the way that the economics are changing peoples' quality of life. How does that happen? It happens because reasonable people sit down and talk, trade, and help each other. And I think that's a great success story for the Abraham Accords.
(Originally featured in Mishpacha, Issue 887)
Oops! We could not locate your form.
>