| A Few Minutes With |
A Few Minutes with… Ron Coleman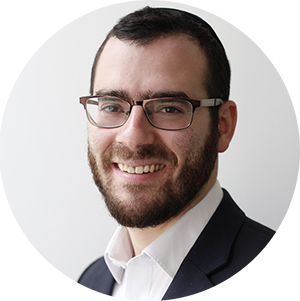 | October 21, 2020
"The bottom line is that selecting ultra-Orthodox Jews is a form of racial profiling, like stop-and-frisk"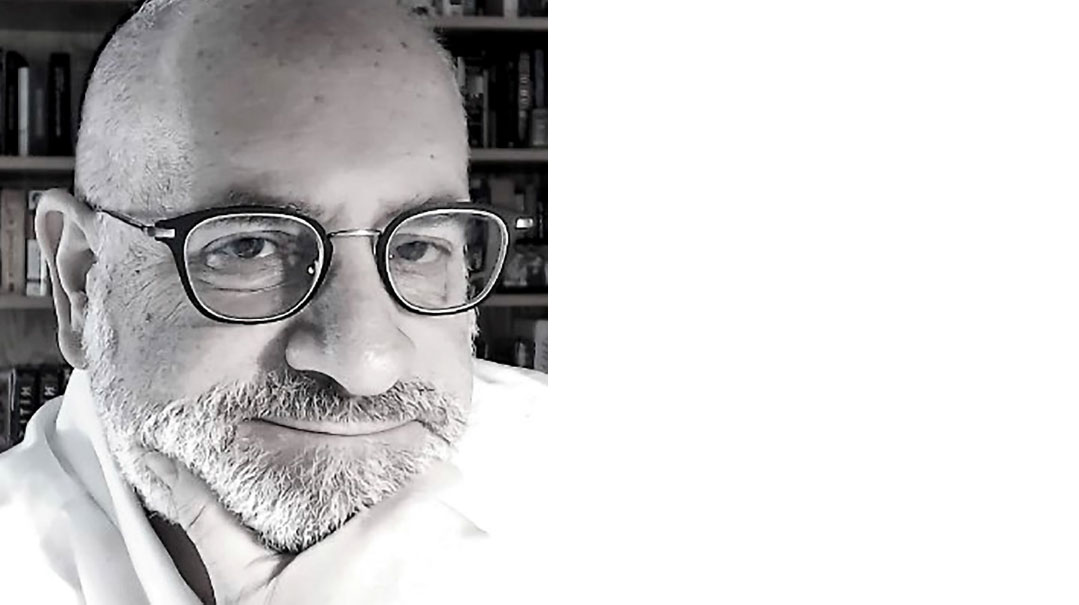 Governor Andrew Cuomo's mid-Yom Tov decision to lock down Jewish neighborhoods with rising COVID-19 infection rates in so-called "red zones" throughout New York caused outrage in the local Jewish community. Many viewed the lockdown and Cuomo's references to the "ultra-Orthodox community" as discriminatory, and unprecedented demonstrations on the streets of Boro Park attracted media attention.
But while Agudath Israel issued a sharp rebuke — calling the limit of ten individuals per shul "appalling" — the group's call for a temporary restraining order on Cuomo's executive order was dismissed by a federal judge.
Although Cuomo has recently modified his plan, calling for a "block-by-block micro-cluster strategy" instead of targeting zip codes with rising infection numbers, a number of new legal challenges are going ahead. The author of one, attorney Ron Coleman, an expert on the First Amendment and intellectual property rights, shared details of the case, as well as his view on conservatives' latest struggle with social media platforms' bias.
After a judge rejected Agudah's pre-Yom Tov case, what grounds do you have to think yours will be more successful?
Look, the Agudah was in a bind. It was clear that they had to act before Yom Tov to get an immediate order preventing the restrictions. So they were asking the judge to make a big finding of infringement on religious rights, and seeking a temporary restraining order.
They were unlikely to clear the bar to prove that there was religious discrimination, given that we're in the middle of a pandemic — the judge said that the numbers don't lie — and the state has a strong presumption of good faith.
We, on the other hand, are not asking for emergency relief, which means we don't have to meet this high burden of proof, plus the governor's own words mean that he now doesn't have that presumption.
So what's the essence of your case, given the fact that infections are rising in these areas?
There's an important technical issue in constitutional law that when the government restricts civil rights, there must be a compelling reason, and the restrictions should be narrowly tailored to achieve that goal.
Now if [the governor] could show on a scientific basis that these areas are statistically more likely to have infection than others, his policy would fit these criteria. But there's no real epidemiological basis to these restrictions.
Also, in the recording of the call Cuomo had with the community leaders released last week, the governor admitted he didn't do so on a scientific basis. He said that "this is a fear-driven response," and the policy was not being "written by a scalpel" but "cut by a hatchet."
The admission that the policy was to show that his administration was doing something is one that the state cannot make, because "doing something" is not an appropriate government interest, and it also fails the second test, which is that it be narrowly tailored.
So your case is based on the recording?
No, Cuomo's own words were the icing on the cake, but our case was based on the fact that he's red-lining chassidic neighborhoods — when chassidic areas of Rockland County have lower infection rates than others in New York — and in light of his repeated acknowledgment that he's targeting ultra-Orthodox Jews.
How have Cuomo's repeated references to the "ultra-Orthodox," along with new figures showing that infections are rising everywhere across New York, factored into your submission?
These numbers are part of our complaint, but again, the case goes beyond them. The animating force behind our case is Rabbi Chaim Rottenberg, whose Monsey shul was attacked by a man with a machete last year. After that attack, Governor Cuomo visited Rabbi Rottenberg at his home, and also asked him to deliver the invocation at the State of the State address. Rabbi Rottenberg felt very offended when he heard the governor resort to tropes about Jews spreading disease. He was also upset that under current New York law, religious activity is considered nonessential, which is against the First Amendment.
And even though the governor has pointed to a lack of adherence to COVID-19 guidelines, you and I can debate that, but in law, there's no such thing as the moral high ground. People accused even of heinous crimes have rights, regardless of the fact they may have committed crimes.
The bottom line is that selecting ultra-Orthodox Jews is a form of racial profiling, like stop-and-frisk.
You have a large practice in fighting anti-conservative bias at social media companies. What do you make of both Twitter and Facebook taking down the story of Hunter Biden's links with Ukraine based on the fact that it was obtained from Biden's laptop, a standard they never applied to numerous Trump exposés?
I think that there's no question that they've overplayed their hand. There's always been a point of view that these companies are begging to be regulated. But I think what's happened is that they've lost control over their staff, which is overwhelmingly populated by very left-wing activist personnel.
They don't realize how obviously biased against conservatives their conduct is. There is no supervision over the left in the corporate world or in politics.
Social media companies have escaped regulation before — do you think this time will be different?
This is potentially a turning point, and there are laws already on the books that allow Congress to take action. Twitter is involved in what is a sophisticated system of deceptive conduct, including canceling accounts for political reasons.
But conservatives in Washington have had a lot of trouble finding people who have the courage to stand up to these companies, and I'm not sure this time will be different. What this case has shown is that the social media can shut down a story, but they can't really prevent it spreading.
(Originally featured in Mishpacha, Issue 832)
Oops! We could not locate your form.
>