| A Few Minutes With |
A Few Minutes with… Mondaire Jones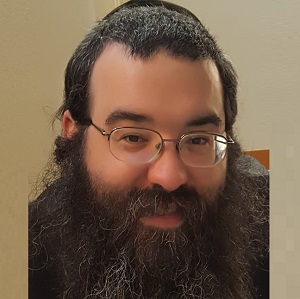 | July 22, 2020
This year, Jones bested three veteran politicians to capture the Democratic nomination in New York's 17th Congressional District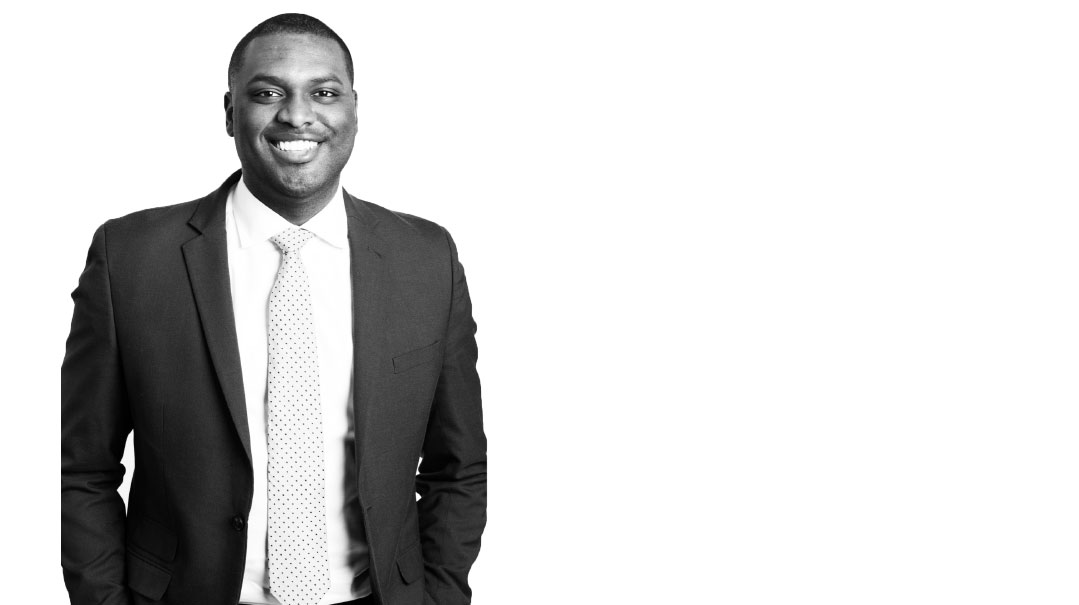 Attorney Mondaire Jones grew up poor in Section 8 housing in Rockland County, New York. Though his family depended on food stamps to survive, he was an excellent student and attended Stanford University and Harvard Law School.
In 2017, he returned to New York and began working at the Westchester County Law Department and in private practice. This year, Jones bested three veteran politicians to capture the Democratic nomination in New York's 17th Congressional District, which for 31 years has been served by Rep. Nita Lowey, a staunch Israel supporter and chairperson of the powerful Appropriations Committee.
I spoke to Jones last Wednesday, a day after he was declared the victor in his race. Assuming he wins the general election in November — a near certainty in the heavily Democratic counties of Westchester and Rockland — the progressive attorney will be representing the heimishe communities of Monsey and his hometown of Spring Valley in Congress next year.
Jones, who just turned 33, has welcomed the endorsement of Rep. Alexandria Ocasio-Cortez (also known as "AOC"), the leader of the progressive wing of the Democratic Party. Like Ocasio-Cortez, Jones supports a raise in the minimum wage and a single-payer health care system.

It's pretty impressive for a first-time candidate to defeat three opponents who are experienced politicians.
I think it reflects the fact that people are hungry for candidates who are compelling, both in the story of how they got to the point of running for Congress and in their proposals for how to improve the lives of everyday Americans.
What was the overarching message of your campaign?
I'm a huge proponent that the climate catastrophe has to be the number one priority. If we cannot inhabit this planet, then all the other things I have proposed in the course of this campaign will not matter that much. And there is a way to do that in response to the coronavirus. Millions of jobs have been lost, and they won't just reappear. So let's invest in the creation of green jobs that will stand the test of time.

Does that mean you plan to sign on to the Green New Deal?
Absolutely. It is my number one legislative priority.
You grew up in Spring Valley, which is a mixed Caribbean-American and Jewish American village.
And a very large Latino [one] as well. My experience growing up in Spring Valley has shaped my perspective and it puts the concerns of the Jewish community at the front of my mind. Some of my mentors, my schoolteachers, my neighbors, were members of the Jewish community.
I understand that there are unique challenges and concerns facing the Orthodox community, in Rockland in particular. One of those challenges is the rise in anti-Semitism — specifically among leaders of the Republican Party in Rockland County. We've got work to do in educating political leaders about the boundaries of political debate and about the experiences and concerns of Jewish communities.

One thing that has always fascinated me about running for Congress is that a local councilman may be busy one day with traffic and zoning laws, and then the next day has to have a platform about foreign policy on Mexico, Iran, Israel, terrorism. Have you formulated positions on these topics yet?
My approach to foreign affairs is a diplomacy-first approach. We as a government have allowed the military-industrial complex to rule our foreign affairs and to set the agenda. As someone who ran on bold, ambitious domestic policies to improve the lives of everyday Americans, I think that we ought to be investing more significantly in making sure that every American has health care, affordable housing, and making sure that we are not overtaxed in the lower Hudson Valley — which we are.
One of the ways we do that is by reducing our military budget and reallocating some of those savings to the State Department so that we can achieve lasting peace and security without military intervention and without unnecessary death and destruction.
We should also be reallocating funds from military programs to domestic programs such as the Green New Deal — saving the planet from climate change is going to cost money. We should also be asking the super-rich in our society to pay their fair share.
Will taxes go up on average Americans to pay for this?
I want us to have a very nuanced understanding on a variety of different programs. People say, for instance, Medicaid for All is expensive — well, Medicare for All will result in savings.
People say, well, how do you pay for it? We don't pay for it. Say we don't have Medicare for All, people will still be paying $52 trillion over the next ten years for insurance. Under a Medicare for All system, we would save $5 trillion, because we as a society would only be paying $47 trillion.
What is your position on Israel?
I am a strong supporter of a two-state solution. I think we cannot reach a two-state solution with Donald Trump at the helm of the United States. I do not believe he has been negotiating in good faith. I do not believe that Bibi Netanyahu has been negotiating in good faith. I do not believe that Bibi Netanyahu is committed to a two-state solution. So I'm so excited by the idea of electing President Joe Biden so that he can come to the negotiating table as a good faith partner to Israelis and Palestinians.
Of course, I continue to support security assistance to Israel. Iron Dome, for example, has been a highly effective program. I also want to make sure that we are providing humanitarian assistance to the Palestinians. There are really distressing humanitarian conditions in Gaza, for example.
And of course, I oppose vehemently the annexation of the West Bank. That would imperil, not just a two-state solution but would create dangerous conditions for Israelis. It would undermine America's strategic interests, because Egypt and Jordan would be outraged toward the United States.
Just to clarify, you support financial aid to Israel but you oppose Israel's policies. Would you support penalizing Israel if the government annexes parts of the West Bank?
No, I would not. But this is why we have to work to elect Joe Biden, so that he can stop politicizing this issue and go to the Israeli government as a friend and say, "Look, you cannot annex the West Bank."
I saw a report in the Daily Beast in which you were quoted as saying that you will work with AOC, Rep. Ilhan Omar, Rep. Rashida Tlaib and others on specific legislation. Two of those members of "the Squad" have been accused of overt anti-Semitism.
I saw that quote yesterday and it bothered me because it didn't have any nuance. I want to be very clear — my primary proposals while running for Congress have been for domestic content. People should ask me how I feel about policy issues instead of assuming that because I had a particular endorsement that I'm going to agree with that person on every single issue.
You know why I am proud to have the endorsement of AOC? Because she thinks that everyone in this country should have health care in the midst of a global pandemic. I want people to look at my specific policies as it concerns Israel or any other thing instead of making an assumption that because I'm a progressive candidate that I will always agree with other colleagues who are progressive.
(Originally featured in Mishpacha, Issue 820)
Oops! We could not locate your form.
>