| A Few Minutes With |
A Few Minutes with MK Amichai Chikli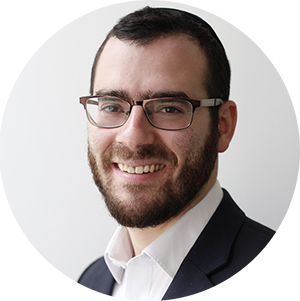 | June 29, 2021
"Why I Left Naftali Bennett" — 

Rebel MK Amichai Chikli on Naftali Bennett's betrayal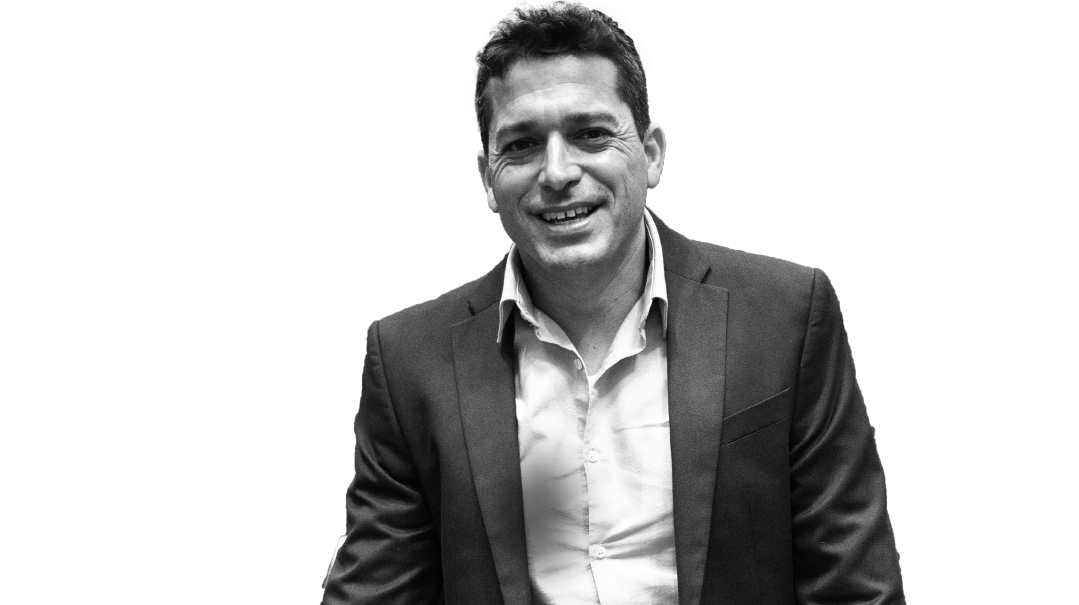 In the dramatic weeks leading up to the creation of Israel's strange left-right "change" coalition, the right-wing bloc that has dominated politics for the last 12 years looked for members of Naftali Bennett's Yamina party to break ranks as their leader crossed party lines. In the event, only one did, and the hawkish Bennett became leader of a left-leaning government.
Amichai Chikli was that renegade. Of Tunisian-French extraction, Chikli was raised in a traditional family in the conflict-ridden Jerusalem of the 1990s, a background that gave him his conservative political views. After serving in the elite Egoz special forces unit, he went on to a career in education, founding the Tavor pre-military academy in Israel's north.
Number seven on the Bennett-Shaked ticket for Israel's recent fourth round of elections, Chikli refused to break with Yamina's promises on entering government. Our interview, which started as an attempt to understand Naftali Bennett from a player close to the action, turned into a wide-ranging conversation on realpolitik and Jewish values in Israel. A scholar of the Middle East, Chikli's historical fears for the new Israeli government were summed up in one word.
"Chamberlainic" is how he described a government nominally led by Naftali Bennett, but whose tone is set by Yair Lapid.
Let's start with the elephant in the room: You've known Naftali Bennett for about a decade, and he brought you into the Knesset on the Yamina list — did it ever cross your mind that he would form a government with the left?
No, even for me as a party insider, it was a 100 percent surprise. You saw the dozens of videos in which Bennett said he wouldn't sit under Yair Lapid as a prime minister, or join with the far-left Meretz party after they supported investigating Israeli soldiers for war crimes in the Hague. It wasn't just what he said — it was the firm tone of voice in which he made these promises that he's broken.
Naftali Bennett himself says that not all campaign promises can be kept, so he prioritized Yamina's core vow to voters, which was to prevent fifth elections. Why couldn't you follow his lead?
At the end of the election campaign, when Yamina took a nosedive in polls after Bibi accused us of conspiring to join Lapid, Bennett said, "Don't let Netanyahu spread spin about us — we will never form a government with Lapid, we will never sell our values." That was his core promise at crunch time, and he signed a document to that effect in a live interview. This shatnez government is a joke, and I couldn't break our promise to voters.
But given the fact that Netanyahu hadn't managed to form a government four times in a row, was there an alternative?
There were alternatives to break the deadlock, including direct elections for prime minister. And instead of flirting with Yair Lapid before the elections, we could have committed ourselves to a right-wing government during the campaign — which Bennett refused to do — and that would have gained us votes.
What Bennett has done is like a marathon runner who grabs the winner's medals 15 kilometers before the end, at the race's most difficult phase. Bennett could well have become prime minister a few years down the line, heading the right-wing bloc, but what he's done now is a shortcut, a fake.
What price will he pay, now that he's achieved his dream of the highest office in the country?
It's a one-way ticket, politically, because he now has no base. The polls say that between 50 and 70 percent of Yamina voters were against joining the left when the government was first formed.
That might change with time, but if not, he's got nowhere to go after these two years as prime minister. Although that may not matter to him at this point.
Up to the last minute, Bennett's longtime political partner Ayelet Shaked was apparently trying to convince him to change his mind. How happy was she to be dragged along with Bennett?
I am certain that she's not at peace with the government they've joined, but given the humiliations that the pair of them suffered at Bibi's hands, I also understand their strong criticism of him as a leader.
You're on record saying that a satellite party with six seats shouldn't take the prime minister's office. But if Bennett has played a weak hand well, what's wrong?
Part of my decision not to join the government was that besides the situation being wrong in democratic terms, a prime minister with only six seats is not the strongest player. The situation is like a company with a few CEOs — Bennett can't assert himself. Power is shared between him, Lapid, Gantz and Avigdor Lieberman.
Naftali Bennett can't make a decision to take on Iran, he can't protect communities in Yehudah and Shomron. Almost 100 percent of the time, Bennett was always to the right of Bibi on foreign policy, but not now, because on foreign policy and security, he's not in charge.
You can see that in the role reversal with Lapid over foreign policy. I'm all for having a strong foreign minister, unlike in the Bibi years, when he was his own foreign minister. But normally the prime minister leads on major foreign policy moves, and the foreign minister takes care of second-tier relationships. What happened last week? Lapid dealt with US Secretary of State Blinken and Bennett opened the Honduran embassy.
After two weeks in power, how far left is this coalition governing, and on which issues?
First and foremost, I'm worried about the changes that Lapid is making in foreign policy. Israel's most important relationships at the moment are America, China, India, and the new Gulf partners like the UAE and the Saudis.
With the US, as I said, Lapid is taking the relationship to the left — not challenging the administration on Iran. We know that he supports the Iran deal, whereas what needs to be done is continue Trump's and Bibi's policy to bring the Iranians to their knees. The political revolutions in the US and Israel have acted like oxygen to Iran's Revolutionary Guards.
In his first week in office, Lapid fundamentally changed the China relationship by condemning then for their treatment of the Uighurs. That's a dramatic re-orientation, and that's a move for a prime minister to make.
Talking about re-orientation, what do you think of Lapid's escalation rhetoric over Holocaust reparations from Poland, which has created a crisis with that country?
The reason that Bibi didn't take on Poland over the issue was his attempt to create a pro-Israel bloc of Central and Eastern European countries — the so-called Visegrad countries — inside the European Union. That was ultimately successful, as we saw in the latest round of Gaza fighting, when these countries supported Israel.
The buffer is based on the idea that there is a worldwide struggle between conservatives and progressives, which is the key struggle today. We should try to strengthen those who support the idea of nation states and not supra-national bodies, which means that Israel should be on the side of Boris Johnson, who led Brexit, and Hungary's Viktor Orban, because they are both on the side of nation-states, against the liberal narrative.
But the red line in that effort has to be the Holocaust, on which there can be no compromise.
So that means that Lapid was right to risk relations over the cause of Holocaust reparations?
I need to learn more about the issue before deciding practically, but one thing is for sure — it's immodest to make decisions like that in your first week in office.
You took time out from a stint in a special forces unit to get a degree in Middle Eastern studies. What do you think about a coalition kept in power by Ra'am, an Islamist party, just weeks after a near-uprising in the Arab-Israeli sector?
The biggest problem with Israel's Arab minority is the Palestinian identity, which is purely negative, not a narrative. At a panel with Arab students at Haifa University, I asked the leaders of the student parties what key events created their identity.
Their response was unanimous: the Nakba — 1948 Israeli independence — then the Six Day War, the 1975 "Day of Earth," which was when the state assumed control over lands in Israel's Galilee, then the Arab riots in 2000.
When they finished, I told them, "Without us, you have no identity."
That's the problem, there is no true Palestinian identity besides resistance to Zionism, and a fair dose of anti-Semitism. It's no coincidence that the slogan used by Arab rioters a few weeks ago — "Al-Aqsa is in danger" — was coined by the Mufti, the first Palestinian leader. He was deeply anti-Semitic; he recruited for Muslim SS units during the Second World War.
So what's the solution? As we saw in the last round of conflict, Israel's Arab minority is a ticking time bomb.
When you look at the polls, the Joint Arab List, whose members didn't speak up during the riots, are weaker than before. The rioters are a minority, and the solution is to create a buffer between the Arabs' Muslim and Palestinian identities.
What we need is an Abraham Accords, but this time within Israel. (By the way, it's very sad that the new American administration refused to mention that name, because they understand how dangerous is the new approach that says that there can be peace with the Arab world without the Palestinians.)
Take a closer look at Ra'am leader Mansour Abbas, now in Bennett's coalition. He's clearly in a new phase. In his old guise, he visited Arab terrorists, but during the last round of fighting, he visited Lod after the Arab riots and spoke out against the violence. True, he wanted to enter the coalition, but he's definitely more pragmatic than people like Ahmed Tibi. On the Arab street, there are many more like him who want integration.
On Arab integration, you sound more dovish than many of your companions in the opposition, yet on Israeli security you're a hawk.
On issues like BDS, I'll raise my voice to anyone who criticizes us. Last week in the Knesset was a shameful meeting in which left-wing organizations like Peace Now, B'tzelem, and Yesh Din called Israel an apartheid state.
In my speech there, I called out the government that is funding these groups to the tune of millions of shekels — the Germans. I said that it's a shame that Germany, which wants to move past the Holocaust legacy, backs groups that speak of Israel's "vicious occupation" and racism.
Yamina's original platform, now being implemented in government, called for liberalization of the religious status quo, opposed by the chareidi public. Where do you see yourself acting on that front?
Politics is like an iceberg, and the day-to-day decisions and votes are only the tip. The more dramatic things are beneath the surface, and one area where I'm driven is regarding Israel's vision. One vision is to be just another Europe or America, and you can see that on the streets of Tel Aviv.
But there's another vision, which sees Israel as a Jewish state, with authentic Jewish lives. Unfortunately, if someone thinks that assimilation is only a problem in the Diaspora, he's wrong. It can happen when someone speaks Hebrew and serves in the Tzanchanim [paratroopers].
So what does that mean practically?
It means Jewish education. I want every Jewish child, regardless of how much they're going to keep, to know Shema Yisrael.
And as education minister, as soon as you try to bring more Jewish content into schools or the army, you'll be accused of religious coercion…
No, I'm not forcing anything on anyone, but we must be knowledgeable.
You put ideology over power by parting ways with Bennett just when he rose to the top, so you have a vested interest in seeing this government fall. How long do you expect the coalition to last?
It's been built in a very clever way, with the interests of all the parts being not to rock the boat. Lapid needs the government to endure for a chance to become prime minister; Gideon Saar is meant to be upgraded to foreign minister; Lieberman has tremendous power over the economy; the left are in power for the first time in a while; and Bennett has an interest to strengthen his base before the next elections.
So the coalition could hold together, but ultimately I believe what Naftali Bennett has done is what the Midrash calls taking the short way that is really long. I believe that in the long term, he'll pay the price.
(Originally featured in Mishpacha, Issue 867)
Oops! We could not locate your form.
>