| A Few Minutes With |
A Few Minutes with… Ivan Lewis, MP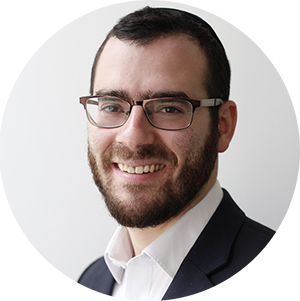 | October 30, 2019
Veteran Jewish MP Ivan Lewis on Brexit and leaving Labour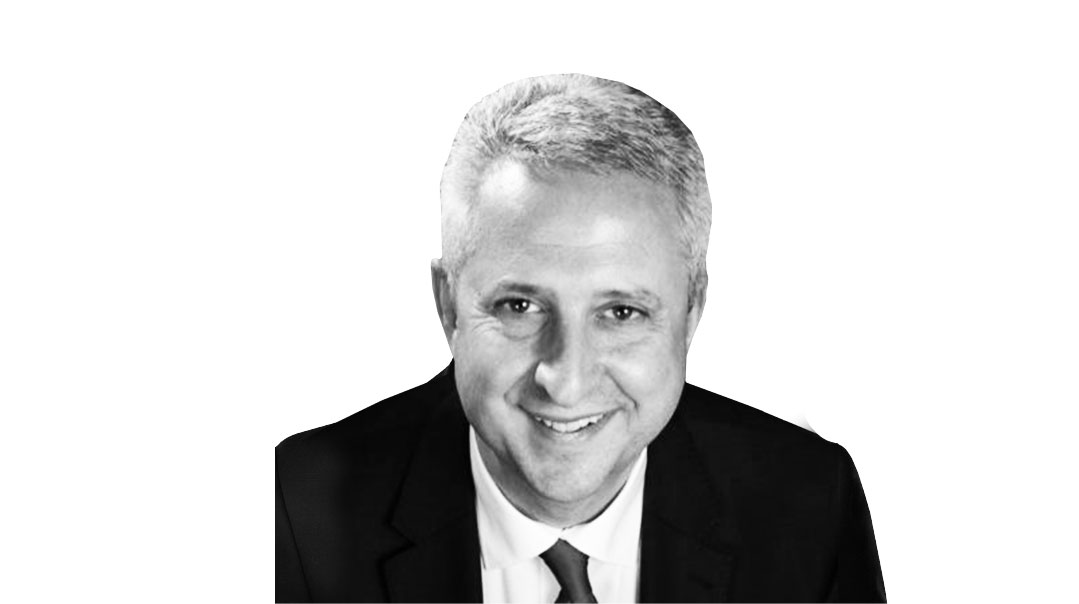 Abnormal has become the new normal of British politics. Brexit's agonies are a staple of international news as Boris Johnson tries to wrestle a deadlocked Parliament into either passing his hard-won deal or calling fresh elections. Meanwhile, the opposition Labour Party has gone from being a natural choice for Jewish voters to one that has been branded institutionally anti-Semitic by many of its own MPs.
Ivan Lewis, a Jewish MP and former government minister under former prime minister Tony Blair, witnessed the end of political stability, himself going from campaigning to remain in the European Union to voting for Johnson's Brexit deal, and from being a long-standing Labour MP to resigning from the party due to its anti-Semitism crisis.
A few weeks ago, he made parliamentary history by being likely the first MP to wear a kippah in the House of Commons as he made a speech protesting Labour's bigotry. He explains why he voted for Boris's Brexit deal, and how a still-possible Corbyn government would threaten Jewish life in the UK.

In the 2016 Brexit referendum, you supported remaining in the European Union, but you voted for Boris Johnson's Brexit deal in Parliament last week. Why did you support this deal? Is a better one that doesn't create customs checks between Northern Ireland and the rest of Britain not possible?
Having campaigned to remain in the EU, I was bitterly disappointed by the result that I thought was not the right one for the UK. But I said then that the democratic decision of the British people — including most of my constituents who voted Leave — had to be respected, and that's the platform I stood on in the 2017 general election. That was also the manifesto of the Labour Party at the time, which they have not honored, calling instead for a second referendum.
I tried to work cross-party in Parliament to help pass a Brexit that would give the UK as much access to the EU single market as possible while leaving the EU institutions, but that was defeated by ultra-Remainers in the Labour and Liberal Democrat parties. They talk about protecting the country from the risks of a No Deal Brexit, but they're really hell-bent on thwarting Brexit at all costs.

That's why I've become bullish about Brexit, because it's a basic issue of democracy. There will never be a perfect deal, but it's time to end this logjam and pass the deal, or have an election to clear the way for a Parliament that will do so.

Very few people expected Remainers to fight so ferociously to stop Brexit, so do you think that Brexit will ultimately make it through, or could Remain-supporting MPs still stop it happening?
By this stage in the game, anyone who says they can predict what will happen with Brexit is fooling you. It depends on whether Boris Johnson gets an election and gets a majority to pass his deal.
One thing is clear: If there continues to be both no progress on passing the deal and no progress toward an election, it will be a disaster in terms of democracy and economy. That has nothing to do with the effects of Brexit on the economy, but because businesses can't operate with the uncertainty of extension after extension. That's why we need to pass the deal or have an election.

After a long parliamentary career as a Labour MP, you're now sitting as an independent because of Labour anti-Semitism under Jeremy Corbyn. When did you realize you had to walk away?
Since Jeremy Corbyn and the far left took over the party, we've reached a point where it's not credible to think that change will come from within. The Labour Party was the party of anti-racism and the political home of the Jewish community for decades. Under Tony Blair and before him as well, up to 70 percent of Jews voted Labour. Now only a tiny number would consider doing so. Now the party has become institutionally anti-Semitic.
Far too many members cross the line of legitimate criticism of Israel to demonizing it, and no action is taken by the party. Jeremy Corbyn himself believes in a one-state solution to the Middle East conflict, because he believes that Israel has no right to exist. He wanted to amend the International Holocaust Remembrance Alliance (IHRA) definition of anti-Semitism in order to allow boycott of Israel. The logical conclusion is that he thinks that Israel has no right to exist at all, and you can ignore the lip service that he pays to a two-state solution.
That is why I resigned, and long-serving Jewish MP Louise Ellman resigned recently. For anyone with a strong sense of Jewish identity, it's impossible to campaign for Labour and for Corbyn to be prime minister. If people had said only a few years ago that this could happen, they wouldn't have been believed.

So a Jeremy Corbyn government — which, despite Labour's falling poll numbers, is still a possibility — would be hostile to Israel. Beyond that, how would it impact the UK's Jewish community?
Firstly, a Corbyn government would unilaterally recognize a Palestinian state, which would send the wrong messages and embolden Hamas and Iran. They would also undermine the deep economic relations between Britain and Israel, and make it impossible to continue intelligence sharing between the two. Israel would have no confidence in the UK as a partner, and end intelligence sharing with profound implications for the security of both countries.
But beyond Israel, a Corbyn government would find ways to end funding of Jewish schools and institutions like the Community Security Trust, which provides security for the Jewish community. They would say that they're not withdrawing funding, but would instead transfer it to fringe organizations that have no legitimacy within the community but are in line with far-left ideology.

Do you think that would impact the daily experience of Jews in the country?
What we'd probably see is that demonstrations on the streets against Israel, which currently attract small numbers, would draw thousands of people if they were supported by the prime minister. Taken together, I think that the UK would become a very cold home for Jewish people.
But it goes beyond the UK. I have concerns that the Democratic Party in the United States is at risk of going down this route. The more that the grassroots becomes hostile to Israel, the more the presidential candidates will pander to them. Anti-Semitism, from the far left and the far right, is on the rise everywhere, and we can't be complacent about all of this, but it's not getting reported properly. The UK media, for example, has hardly reported what's been happening in France, with thousands of Jews leaving because of anti-Semitism.

Labour has turned hard left and you're at odds with your former colleagues over Brexit — do you see a way back for the party?
This is not about Corbyn. Momentum, the hard-left movement allied with him, has taken over the party at every level. They've created a party within a party. In my own constituency, Labour has chosen Momentum's preferred candidate to contest the next election. I'm going to be standing for reelection as an independent. But for Labour to be an option again, Corbynism and Momentum would need to be swept away democratically.
(Originally featured in Mishpacha, Issue 783)
>