| Off the Couch |
A Bad Kid Story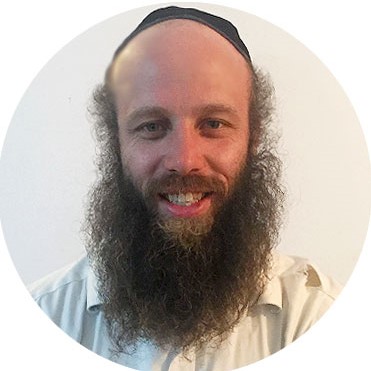 | August 14, 2019
Evan showed up with a scowl on his face and a $600 set of headphones that were blasting rap music loud enough to be heard over the sound machine in my office
Evan didn't want to be in my office. He had made that abundantly clear to his family long before they'd even booked the appointment.
"He says he doesn't want to come in for an appointment, Dr. Freedman," Mr. Browne told me. "But we need some help communicating as a family. He's kind of a bad kid — I mean, not really, but that's what it looks like from the outside."
"You'll have to weigh the benefits and risks of forcing a visit," I responded. "If he really doesn't want to come in, you'll have to figure out if the situation is dire enough to warrant forcing him to come down here and talk with me. Good things usually don't come by force."
But the situation was dire. The Brownes had become observant two years earlier and had suddenly picked up their family from a calm, upper-crust suburban life in Melbourne and transplanted themselves to Israel. Mr. Browne sold his substantial real estate holdings and moved next door to some other ex-pat Aussies in a beautiful new complex not far from the prime minister's residence.
The Brownes' only son, Evan, was already 17 and had absolutely no desire to leave his friends, extended family, and amateur surfing career for a foreign country and a new religious lifestyle.
"Sure, we live in a stunning apartment in Rechavia and are happy to take him back to Melbourne for his surfing competitions, but he's just not happy about being here in the first place," Mr. Browne related.

And that, it turns out, was an understatement. In less than five months, Evan had been kicked out of two schools, was arrested for trespassing when he was found drunk in a neighbor's yard, and was even threatening to kill himself.
When I heard the last part, I agreed to meet with Evan, even if it meant he'd have to be dragged in.
Evan showed up with a scowl on his face and a $600 set of headphones that were blasting rap music loud enough to be heard over the sound machine in my office. When I walked over to shake his hand, he slurped his ice coffee about as aggressively as possible without bursting the straw. Evan walked past my outstretched arm to sit down in the only one of five chairs that was obviously mine, and it became clear that we were now in an epic power struggle.
I introduced myself from the second-most comfortable chair in the room, but Evan was ignoring me. I tried to meet him a few different ways but Evan just searched through his playlist and cranked up the volume.
"I can't hear you," he snickered, pointing to his headphones. "I'm listening to my jams."
Not interested in entering a shouting match I couldn't possibly win, I stood up and began to water the plants.
"How is that professional?" Evan suddenly asked from my office as I was attending to the various flora in the waiting room.
"I can't hear you, Evan," I responded pleasantly. "I'm watering my plants in the waiting room. Want to come talk to me out here?"
Evan wasn't particularly happy with the emerging shift in power, and suddenly stormed through the door to face me. He'd ripped his headphones off and had tears streaming down his face.
"Here, let me help you!" he yelled as he took his ice coffee and dumped it all over the beautiful succulent sitting on the bookshelf.
I silently walked over to the kitchenette to grab a few paper towels and began to wipe down the bookshelf and the plant. Evan, meanwhile, had disappeared into the bathroom, and I made a calculated decision to wait this one out from the chair in my office.
Evan emerged a few moments later after washing the tears off of his face. His headphones were now around his neck and he appeared more readily available for a discussion.
"What?" He broke the silence as I sat expectantly across from him. "Do you want me to say I'm sorry for that? I'll buy you a new plant if that's what you want."
I met him with a smile but remained quiet.
"Do you know how hard it was for me to get dragged halfway across the world just because my parents joined a cult?"
"Nope. Do you want to tell me?"
"Not really," he answered honestly. "But sometimes I just get so furious because they don't even listen to me."
"And then you have to say outrageous things, like that you're suicidal, in order to get them to listen?"
"Pretty much." He smiled and looked away as he wiped away a fresh round of tears. "I'm not a bad kid, it's just hard."
"For sure," I empathized. "I never accused you of being a bad kid."
"I did trash your plant, though, after sitting in your seat and being pretty disrespectful. Plus I got kicked out of school twice and arrested and other stuff like that, which I'm sure my parents told you. But really it's just been a tough time adjusting here.
"I'm not a bad kid," he repeated.
"Listen, Evan, you wanna hear a bad kid story?"
"What?"
"I'll tell you a bad kid story. My colleague Dr. Jerome once had a kid he was evaluating for ADHD. The kid really didn't want to be there, so he went into the bathroom and stuffed the sink full of paper towels and began to flood the bathroom. When the water began pouring out into the hallway, the kid ran into Dr. Jerome's room and told him, 'I'm wrecking your office.' Dr. Jerome ran out to see what was going on and encountered a river running onto his oriental rug. In the meantime the kid locked Dr. Jerome out of his office and began to shred the files on the desk."
Evan finally cracked a smile. "That's unreal. You're making it up, Doctor Freedman!"
"True story."
"What happened in the end?"
"There wasn't really a good therapeutic relationship to continue treatment with Dr. Jerome, but the kid ended up becoming a famous stand-up comedian. Hilarious fellow. ADHD or not, he's doing fine. Married. Kids. A boat. The whole package."
I decided this was as good a time as ever to make my pitch. "Listen, Evan, your story is kind of crazy. Maybe it makes sense to have someone to talk to about how things are going?"
This time Evan was quiet. He seemed to be weighing the effects of various responses he could give me, so I decided to sweeten the deal.
"If I can convince your parents to let you compete in the surfing competition this Friday in Netanya, will you come back?"
Evan looked surprised. "Hey, how do you even know about the competition? Forget that, how are you going to convince my folks?"
"Easy. I'll tell them that you're not a bad kid and deserve a break. You've made a substantial sacrifice in the last two years and now you're willing to talk with a therapist. And remember, Evan, there aren't any bad kids. Even the toughest young men are just guys who need to figure out where they are and where they're going. Maybe together we'll be able to figure out where you really want to go."
Identifying details have been changed to protect the privacy of patients, their families, and all other parties.
Originally featured in Mishpacha, Issue 773. Jacob L. Freedman is a psychiatrist and business consultant based in Israel. When he's not busy with his patients, Dr. Freedman can be found learning Torah in the Old City or hiking the hills outside of Jerusalem. Dr. Freedman can be reached most easily through his website www.drjacoblfreedman.com
Oops! We could not locate your form.
>