15 Minutes of Fame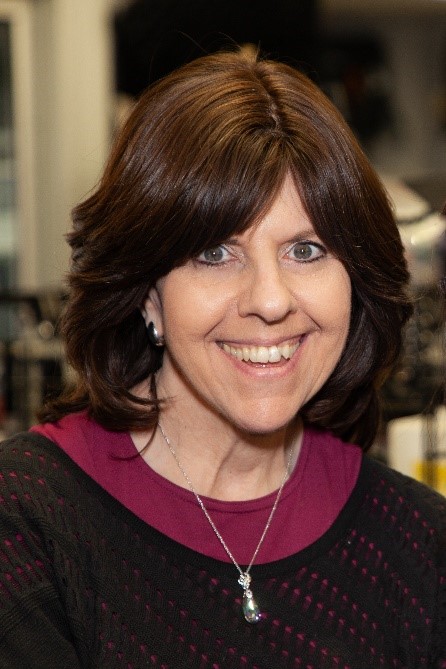 | October 13, 2016
It's always news when an Orthodox Jew is lauded in mainstream media the kiddush Hashem accompanied by name recognition autograph requests and speaking engagements. But what happens to these former headliners one ten or twenty years down the line and how have their lives changed since those days of media hype and attention?
The Bamboo Cradle Kid│Jewish Jordan│Smuggler of the Syrians│Right Place Wrong Time│The Muroff Moment 
Claim to fame: THE BAMBOO CRADLE KID
Devorah Goldstein, 44
Baltimore, Maryland
In the beginning
My life was very quiet. I was a normal teen — I schmoozed a lot, was very social. I had a lot of friends I'm still in touch with. We try to attend each other's simchahs, which is really special.
The moment that made me a household name
When my father wrote the book, The Bamboo Cradle, I was 16. He had lost his job and decided it was a great time to write a book about how he and my mother adopted me in Taiwan.
When he asked my permission, I said, "Absolutely not!"
He said, "Okay."
When he came back and asked again, I saw it was important to him. So I said, "Let's make a list. You write why you want to write it and I'll write why not."
My father's list was one line: To make a kiddush Hashem. My list was all selfish reasons: it's nobody's business, I don't need everyone knowing — typical teenager kvetches. But who could argue with what my father wrote on his list?
How my life changed
My friends were great. They just accepted it. People would come up to me all the time to ask for my autograph. I used to write paragraphs because I'd think, What's so special about my name? Let me attach it to something meaningful!
The first time a good friend went with me to Lakewood, I warned her that people would be staring at us. She looked at me and said, "Devo, no offense, no one is going to be looking at us. No one cares!" After an hour and a half, she turned to me and said, "Oh, my gosh, you were right — I can't take it! Everyone is looking at us!"
Because I get recognized a lot in public, I always feel like I have to be put together. I think to myself, What if I bump into somebody for the first time and I don't make a good impression?
Over the years, people who were inspired by the book have asked me to speak and tell my story. At a recent Torah Umesorah convention, I was the keynote speaker on Shabbos night. I was really touched that so many women came to listen. This past winter, I spoke in London to more than 1,000 women for a kiruv organization.
My kids are all different, but they're all very proud of my story. The underlying message in our home is that Hashem is truly guiding our lives in everything we do — from mundane things like a bad grade to getting into dance for school. Once we started with shidduchim, it was especially clear to us how HaKadosh Baruch Hu leads the way in everything.
Unexpected fame
I was not expecting the name recognition we got. I actually don't speak publicly in Baltimore, where I live, because I don't want to be known as "the Bamboo Cradle lady." I want to be known as my kids' mother and Yaakov's wife. Here, I'm just Devorah Goldstein.
It's tough getting used to
The picture on the cover of the book. I was a gawky, gangly 16-year-old when it came out. It was so awkward to see my picture there!
The reactions
It was nice knowing that I can have a small cheilek in bringing HaKadosh Baruch Hu's name into the world. The message I want to get out is that Hashem is in your daily life — recognize Him, welcome Him, and talk to Him. Realize that He is there and recognize His presence.
My oldest son recently had a baby boy who was named Avraham Yechezkel, Avraham after my father z"l. This is the first baby in my family to be named after my father, and the timing was extra special because my father's yahrtzeit was that Shabbos — the shalom zachar was on his yahrtzeit. Who says anything happens by chance?
I'm very grateful. When I look back at what I've accomplished and everything Hashem has given me — I'm married, raising a beautiful Torah family, my husband and I have nachas from our children and grandchildren — I think to myself, "Wow! Look at what I've done in my 40-plus years!"
Blast from the past
When I married off my oldest son in Baltimore three and a half years ago, the rav who helped mekarev me and my parents came with his wife. I hadn't seen them in years. Although he was in aveilus, he and his wife still drove down from New York; his wife attended the chuppah while he stayed outside. With tears in her eyes, she told me that they wouldn't have missed it for anything. Her husband had been part of the beis din that was megayer me. She said, "When you're megayer somebody, you take achrayus for their neshamah — the good and the bad. By us coming and seeing your beautiful frum family, and now you're marrying off your son, this — for us — is true nachas!"
Last words
I invited my Asian manicurist, who I schmooze with a lot, to my oldest son's chuppah. My close friends, who teased me about inviting her, later told me that people were staring at her, saying, "Oh, my gosh! Devorah found her long-lost sister!" The laugh was on my friends — she gave a very generous gift of $300 cash!
Claim to Fame: JEWISH JORDAN
Tamir Goodman, 34
Jerusalem, Israel
In the beginning
I was a normal kid with a great childhood. I had good friends, a terrific school and coaches, a close-knit family, and a warm and open home. My dad z"l was a real role model for me. He was one of the first lawyers in the US to wear his kippah in court. I remember one day he took me with him. I was sitting on the last bench, and when my dad walked into the courtroom, I was so proud to see him with his kippah. I knew I wanted to be just like him when I grew up.
I started playing basketball when I was five. I liked all sports, but nothing came close to my love of basketball. When I was 10 or 11 — I don't remember exactly — I'd leave the house at 9 a.m. and go to the inner-city basketball courts. They didn't let me play — the games were all adults — but I'd wait there all day, just dribbling on the sidelines. At 9 p.m., when it was late enough that they didn't have enough guys anymore, I could get into a full-court game for a few minutes. My parents had confidence in me — my dad often came down to the courts to watch me play.
A Jewish teacher from my day school passed by once and saw me there. The next day she asked: "Aren't you afraid to be there?" I told her that I wasn't. In fact, it was the place I felt most comfortable.
The moment that made me a household name
Early in 11th grade, when I was 17, the coach from University of Maryland saw me play in a high school game. Maryland is a Division school, the highest level of intercollegiate athletics, and he immediately offered me a full four-year scholarship. That's a big deal! He told me, "I'm already sure, but I'm coming back tomorrow to see your game, just because I enjoy watching you play."
It was my favorite team and my favorite school, but I told them I could only commit if I didn't have to play on Shabbat or chagim.
How my life changed
I got 700 media requests in one week after that, and I appeared in a four-page spread in Sports Illustrated. They called me "the Jewish Jordan." There was a picture of me wearing tefillin in the article.
The University of Maryland later reneged on its promise about no Shabbat games, so I committed to Towson University outside Baltimore. It's also a D-1 school. and they changed their schedule to accommodate me. I received a full athletic college scholarship and became the first and only Orthodox Jewish player to play D-1. Not only that, I did it wearing a yarmulke and not playing on Shabbat. My family was so supportive, but it was still tough. My schedule was packed. Sometimes my mom met me at airports in the middle of the night to give me kosher food.
Unexpected fame
People recognized me on the street. Fortunately, I didn't get caught up in the hype. I did the interviews to make a kiddush Hashem. I never looked at Judaism as a burden, only as an asset, and I tried staying focused on reaching my potential as a Jewish athlete. I still don't think I understand what it means to have four pages in Sports Illustrated at 17!
It's tough getting used to
I was physically assaulted by my coach at Towson, which broke me physically, emotionally, and spiritually. It was especially hurtful when others who didn't know the whole story and hadn't been in the locker room were writing inaccurate things about what happened. It's very hard to struggle with a challenge while in the spotlight.
But I channeled this experience. I know what it's like to have a coach break you down. Now, I'm the guy, as a life coach, who builds you up.
I left college in 2002 to play professionally in Israel, but after several serious injuries, I retired from playing in 2009 when I was 27. Since then, I've been involved in many projects and clinics, like with special-needs kids, Camp Simcha, and other programs. The nice thing is it's so much easier to help people. I've been blessed to meet so many people and I have contacts in various fields, and I try to use them to help tzedakah organizations, start-ups, anyone who e-mails or calls.
Right now I'm working and volunteering — I'm a coach, writer, motivational speaker, and entrepreneur. I train pro and elite players and run basketball-based educational initiatives. I also devote a lot of time to basketball therapy, using a universal love of basketball to help people reach their potential. I've been able to help more than 15,000 kids from every walk of life.
The reactions
Everyone has always been really supportive and positive. I still get letters from all sorts of people in all sorts of professions, saying things like, "I never wore my kippah when I went to work, but then I saw you in Sports Illustrated and I started wearing my kippah."
When I was a freshman in college, we played Villanova, a powerhouse team. Right before the game, my coach told me I'd be starting. I was so nervous. Me? A freshman going up against their senior point guard? On ESPN? Against 'Nova? Can I do this?
When we got to the arena, there was this kid sitting in one of the worst seats, top row, up against the wall, and he was holding this huge homemade sign that said, in Hebrew, "Bruchim habaim l'Tamir!" When I saw that sign, I relaxed immediately. I scored 13 points that night and secured a starting spot for the rest of the year.
Blast from the past
As a kid, I'd visit my savta in Israel. Her neighbor, an elderly man named Shlomo Greenberg, noticed how much I loved basketball, so he bent a hanger and tied it to a pole in the parking lot. I loved playing with that hoop! Years later, when I was a pro player, the Baltimore Sun came to interview me at my savta's apartment in Israel. We saw Shlomo, and he smiled and said, "Do you remember the hoop I made you with the hanger?"
Last words
When I stopped playing, I felt like I stopped living my dream. At the same time, I felt so lucky to be Jewish. If your dream is the only thing in your life, the only thing you are, when it's taken away, a person can turn to depression, drugs, alcohol, or suicide. When you're playing on the biggest stage and you lose that, there's nothing else to simulate that experience.
I had to retire at the height of my career. But because I wasn't playing just for me, but for Hashem, I could continue to pursue my dream in a spiritual way.
My mission continues: Losing out on my dream at the height of my career has made me a better person. The struggles I've gone through have made me more sensitive to other people's issues, both internal and external. I wouldn't be who I am without that loss.
Claim to Fame: FREED SYRIAN JEWS 
Judy Feld Carr
Toronto, Canada
In the beginning
I was married with three small children and living in Toronto. I was a musicology lecturer in a local high school and university, and my husband was a physician. We were involved in the community and worked for Jewish causes — petitioning to free Russian Jews, the JDL, and the synagogue. But it was a regular life, nothing like what followed.
The moment that made me a household name
One day in 1972 I read a report in the Jerusalem Post about 12 Jews who had attempted to escape from Syria and were caught and brutally murdered. My husband and I were appalled, and we decided we had to do something about it. We contacted the Israeli consulate, who told us to act on our own.
We had no knowledge of the country, so we started by trying to call someone in the Jewish community in Damascus. After two weeks, we got through to a Syrian operator who connected us to a Jewish woman who happened to be an informer on other Jews. In what can only be described as bashert, she wasn't home at the time. Instead, her husband gave us the name and address of the Jewish school and its rabbi.
We got in touch with them and started sending religious items. Eventually, we were communicating through coded messages and I built up a network of secret contacts in Syria. No one in Syria talked about it — it was too dangerous — and no one here knew about it. The Syrian regime forbade Jews from emigrating, but there were officials I could bribe to let Jews out. For the next 28 years, I arranged for more than 3,000 Syrian Jews to be smuggled out of Aleppo, Damascus, and Qamishli to North America and Israel.
I also had the opportunity to rescue precious items like books and antiques. Once when I was in Israel meeting with a representative of the Israeli Museum, I was told about the lost Damascus Codex — the Keter. This Tanach was written in the Middle Ages and rumor had it that it was hidden in Damascus. But no one had heard about it for more than 500 years. The Syrians knew the value of the Keter and had it in their inventory; they didn't want it leaving the country. In the end, I successfully smuggled out the Keter, along with other books.
How my life changed
Before we started rescuing Syrian Jews, my late husband and I sent seforim and religious items by mail. In 1973, my husband passed away of a heart attack. I remarried three years later, and during this difficult time, I was still communicating with the rabbis in Syria. My new husband and I raised a blended family of six children, and I continued in my commitment to the cause, rescuing individuals and families suffering under the Syrian regime.
This was a 24-hour operation, and because I had to be involved day and night, I gave up my job. I was always on call, and sometimes I had to travel to different countries. When I traveled, I didn't even tell my husband where I was going until I was safely at home. There were times when nothing was happening, and it was all very quiet, but there were times when I was very busy. There were hard times — I endured threats — but I still maintained as normal a life as possible.
My family knew what was going on, but for them it was natural. They were sworn to secrecy. And to them it was a regular life: pack your lunch, come to dinner. But if I went into the study and closed the door, everyone knew it was off limits. I could be working out an escape route or bribing an official, and I wasn't available.
Unexpected fame
To be honest, I've never been famous. Even today, few people know who I am. The people who were rescued knew me as "Judy" or "Mrs. Judy" — not my last name. During those years, I never told anyone what I was doing. Until today, no one knows who my contacts were or anything about my underground. The Foreign Ministry and Intelligence Services of Israel didn't know how I accomplished what I did.
Later, when it was a little more public, Prime Minister Yitzchak Rabin acknowledged my "dangerous work." The people of Canada honored me with the highest award of the country, the Order of Canada. Among many other awards, President Shimon Peres awarded me the highest honor of the State of Israel, the Presidential Award of Distinction. In his speech at the ceremony, President Peres said I'd saved "generations of our people."
It's tough getting used to
Sefardim, unlike Ashkenazim, name their children after living relatives. Many of those I rescued named their daughters and granddaughters Judy. I still find it overwhelming knowing that there are all these children carrying my name. One former prisoner living in Israel has two Judys, from two different daughters! As a policy, though, I don't keep in touch with anyone I helped rescue — it's important they restart their lives as free people.
The reactions
The strangest thing about my work, and one of the miracles of Jewry, is how the operation was funded. The rescue and escape operations needed large finances, and I never took anything from any organization; I didn't want to have to answer to anyone. Everything came from private individual donations.
Word spread — it was all word of mouth — that money was needed for Syrian Jews. That was it, no details. For more than 28 years, the money kept coming in from all over Canada and beyond. Baltimore's Beth Tfiloh Congregation ran a campaign of its own that fed into ours. The money that paid for the rescue was raised without publicity: no ads, no dinners, no parlor meetings. Even so, everyone was so supportive; this was the cause of so many Jewish communities.
Blast from the past
My son once got into a taxi in Israel, and the driver, noting his accent, asked where he was from. When he said Canada, he driver asked, "Do you know Mrs. Judy? She took me out of Syria!"
Last words
I thought the rescue efforts would be like Moshe Rabbeinu, going to the Promised Land but not crossing over. I never imagined my secret mission would end in my lifetime — that all the Syrian Jews would be free. I didn't rescue them all, many managed to escape on their own or with the help of the Israeli intelligence, but the Jewish community in Syria no longer exists. Can you imagine what would have happened to them had they not been rescued?
Claim to Fame: MADE VIDEO OF BRUSSELS ATTACK
Pinchos Kopperstein, 24
Antwerp, Belgium
In the beginning
I was your typical long-distance driver for hire, working long hours shuttling Antwerp residents and visitors to airports, vacations, and mekomos hakedoshim around Europe.
The moment that made me a household name
I narrowly escaped death at this year's Brussels airport attack on March 22. I then filmed the first seconds after the attack, unwittingly producing what would be the only real-time video of "the minute after." My video was broadcast by practically every international media outlet and was viewed by millions.
On that day, I had dropped off two Israeli Belzer brothers-in-law and their families at the airport and then waited for my pick-up passenger who was delayed at customs in arrivals. With time to spare, I guided one of my drop-off passengers to the facilities and waited outside to direct him back to his family — they'd gone upstairs to check in.
Meanwhile, to my fortune, my pick-up passenger called to tell me he was ready sooner than expected. For some reason, the customs agent had singled him out to jump the queue. He told me that when another person in the queue, a non-Jew, thought he was pointing to him and approached, the agent sent him back with a rigid finger, and said, "No, not you. You!" pointing at the Yid.
Hashem clearly wanted me out of that departures building. Out I went, and a minute later, there was a loud boom. According to news reports, the suicide bomber detonated himself right near the facilities where I had been waiting before getting the call from my pickup passenger. Unfortunately, the two brothers-in-law I had dropped off were badly injured.
As an Israeli, I instantly recognized the explosion as a terror attack; sadly, I've become toughened enough that they no longer faze me as much as they used to. From my safe position in the car park, together with my passenger — who was stunned at the miracle he'd just been the shaliach for — I filmed the first few seconds: the glass facade shattering and pouring down like water, the ensuing silence, followed by mayhem, and then hundreds of people dropping their luggage and spilling out of the smoking building without looking back.
Ironically, more than my brush with death, it was the film that made me famous.
How my life changed
In the short term, it was hectic: I was inundated with calls from media outlets who wanted permission to use the film. Already on my drive home — even before the attack was on Belgian news — I got a call from an Israeli chareidi news outlet that had seen my film and wanted to use it. Then the requests didn't stop. They poured in from Reuters, CNN, Sky News, BBC, and even Al Jazeera (I actually denied them permission, but that was blatantly flouted), as well as tens of smaller outlets.
As I said, I'm an Israeli and I'm used to this. Of course I'm grateful Hashem spared me — I made a kiddush in shul that Shabbos — but I moved straight on.
If you were to ask my wife the same question, she'll tell you that event really changed her life. She treated my near-miss as if I had a techiyas hameisim and has since become paranoid for my safety on the job. Also, indirectly, business boomed because the Brussels airport was closed for three weeks, so people had to take flights from alternative European airports like Amsterdam, Paris, and Frankfurt, and many of them used my 24/6 shuttle services.
Unexpected fame
I never thought I'd become famous. I'd sent my film to one friend. One. He was the one who shared it, and then it went viral. Some outlets also wanted my eyewitness account, but they quickly realized I couldn't speak English, only Yiddish and Hebrew. To use the film, some offered a few bucks, some squeezed out a verbal agreement, some merely gave me credit, while others did none of the above. In fact, there were individuals who uploaded it to YouTube and simply stole the credit. My friend, a lawyer, is urging me to challenge the plagiarism, but I'm not so interested.
It's tough getting used to
The first few weeks, the number of calls I got was out of hand. The first two, maybe three days, it was still thrilling, but then it became a real intrusion. Whenever I heard a funny pronunciation of my first name on the line, I knew it was yet another press call — how they all got my contact information is a mystery.
It's a good thing there's hands-free on my phone because, between press inquiries, an upsurge in airport jobs, and congratulatory calls, I was literally on the phone every waking minute for the month following the attack.
The reactions
My family and friends were stupefied; they all asked why I was the only meshugener to stay and film when everyone around me fled. It's a good thing my wife called my mother right away to tell her the breaking news and that I was safe, because, once it was on the Israeli news, people were calling her to say that they heard I was there.
In Antwerp's close-knit community, my name became synonymous with the attack. People were dubbing it "the Pinchos Kopperstein incident" instead of something like "the airport attack." People would stop me and simply ask, "You're the one?"
While filling up at a gas station in Frankfurt a week later, I introduced myself to a friendly trucker in an amalgam of Yiddeutsch (Yiddish and German) with, "Watched that film? I was the one who did it!" This huge, strapping guy was in awe.
Blast from the past
I'm the youngest of seven siblings and I'm so busy with my job that, with the time differences, I don't manage to touch base with my brothers and sisters often. Same with my old friends. So it was good to hear from my family, my aunts and uncles and distant cousins, and friends around the world. Sad that it takes such headlines to say hello, but it was a good reminder to all that somewhere across the ocean, Pinchos Kopperstein is still alive!
Last words
As though I haven't had enough of the media to last a lifetime, I've since become the go-to point-of-contact for any chareidi news outlet looking for further details on local stories. There isn't local heimishe news often, but whenever there is, I'm the one they call.
Claim to Fame: RETURNED $98,000 FOUND IN DESK
Rabbi Noach Muroff, 31
Atlanta, Georgia
In the beginning
I grew up in Ottawa, Canada — not your typical Brooklyn guy. I learned in Eretz Yisrael as a bochur and then stayed for kollel. After that, we moved back to the States where I took a job teaching ninth through twelfth grade at a small yeshivah in Connecticut. The desk story happened just as we were starting our fifth year there.
The moment that made me a household name
Three years ago, my wife Esther and I bought a desk on Craig's List and brought it home. It didn't quite fit into my office, so we had to take it apart. When we did, we found a shopping bag behind the file cabinet drawers in which there was $98,000 in cash! Patty, the woman we bought the desk from, had told us she'd purchased it at Staples and assembled it herself, so we knew right away it was her money. I had learned the different halachos of aveidas akum, and it was clear I had to return the money to make a kiddush Hashem. I also certainly wanted to avoid the potential for a chillul Hashem.
We called Patty right away, at eleven that night. She was totally blown away and in tears. She couldn't believe that we called her — it was her inheritance, and she hadn't been able to find it because it fell behind the drawer. The next morning, we went to return the money and took along our four children, as we saw this as a unique chinuch opportunity. We kept the desk, of course.
That would have been the end of that. But a few months later we met Rav Shmuel Kamenetsky at a regional Torah Umesorah convention in Boston and told him what happened. He said we should publicize the story. So I called the local CNN and they sent down a camera crew to interview us.
How my life changed
Things got crazy after that. Besides CNN, I went on the FOX morning news show, FOX and Friends. Then it was phone interviews, radio shows, newspaper articles, even the BBC from London. The story was all over. The school where I worked was getting e-mails. I was getting text messages. I don't even know how these reporters got my contact information. It was insane.
The funny thing was that Patty knew that the story was going to be on Connecticut news because I told her in advance, but she was a bit surprised when she woke up and saw the story on Good Morning America!
For the most part, I'm still the same guy. I try to do the right thing. But in a way I've also changed. We're living in Atlanta now, and because I've taken on more of a kiruv role here, my story can be used to inspire others. My goal is to share the story and be mekadeish Sheim Shamayim.
Unexpected fame
I was getting recognized wherever I went. First it was just by Jewish people and then non-Jews. Random people at the airport would stop me and say, "Hey, you look familiar. Do I know you from somewhere?"
Then there was the guy who overheard me saying I was from Connecticut. So he turned around and asked, "Do you by any chance know that rabbi?" Of course, when he found out it was me, we had to take a selfie.
It's tough getting used to
Sometimes it's difficult for me to bring it up; I feel kind of awkward about it. Yes, I'm a teacher, but self-promotion doesn't come naturally to me, so I don't just randomly tell the story. But on the other hand, I'm more than happy to talk about it if someone brings it up or if there's a kiruv opportunity. I'm a quiet person but I open up when the time is right.
The most humbling part of the experience was when I was asked to speak at the Agudah Convention that year. I was really nervous — more than I was during my appearances on secular media, that's for sure. There I was, sitting at the dais with all the roshei yeshivah. I was totally overwhelmed.
The reactions
My kids have been really excited about all this attention. Even our youngest child at the time would walk around the house repeating the phrase, "And then he returned the cash!" over and over again.
The key phrase that came out of this was "the Muroff Moment." It was actually coined by Mishpacha in an article you wrote about me. People would call me saying they had a Muroff Moment when the cashier at the supermarket gave them a few extra dollars in change and they returned it.
I also got a number of great e-mails and calls from random people. There was Kevin, a former New Yorker living in California, who wrote: "Please let this gentleman know his kindness and act of good will is noticed." He wrote that this — and, coincidentally, another act of kindness by a Jewish man — restored his faith in humanity.
Blast from the past
My parents back in Ottawa were sharing the limelight. They got plenty of local media attention. My father was having lots of nachas from all this, and my extended family, many of whom are not religious, would tell me, "You're now the most famous Muroff!"
What's interesting is that the whole story went viral all over again last year. I had appeared on the Steve Harvey show when it first happened, and recently Steve was in the news because of a mistake he made on television. They were turning it into a big deal, and I felt bad for him, so I posted a note saying that Steve's a great guy along with the video of me on his show. Within two days, it had more than 300,000 views!
Last words
When we moved to Atlanta, the desk moved with us. We actually had to make a whole cheshbon of how to make room for that desk in the new house, because it's a really big desk. But we knew 100 percent that we were bringing the desk — it's part of the family!
(Originally featured in Mishpacha Jr., Issue 631)
Oops! We could not locate your form.
>