| 10 Questions |
10 Questions for Shimon Fleischman | April 6, 2020
Shimon Fleischman is the co-owner of Mr. Can Cleaning in Monsey, New York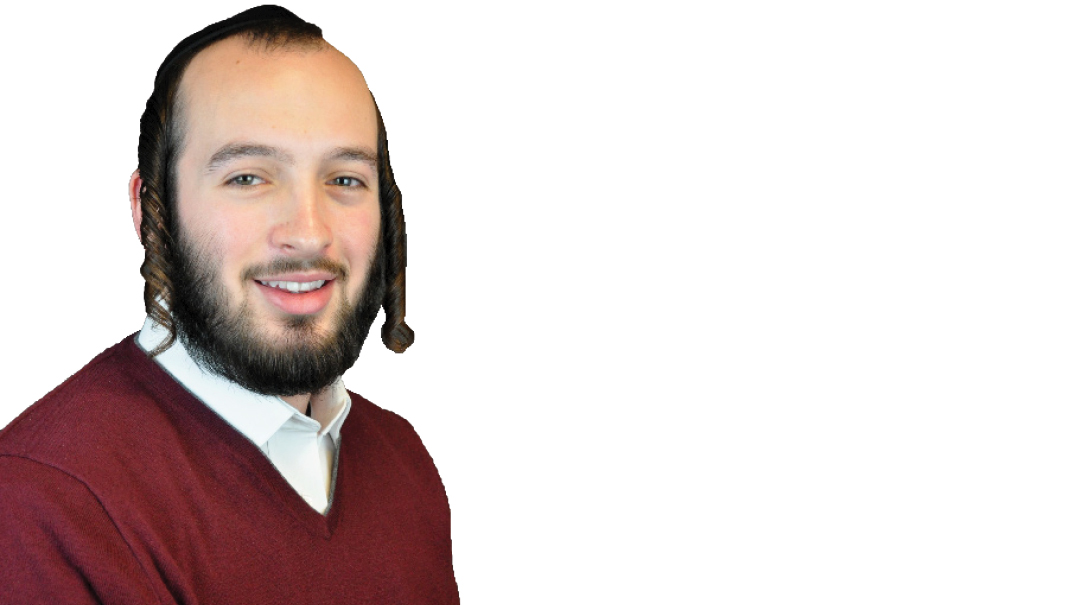 How did you get the idea?
I always wanted to own a business, and someone mentioned this service to me. It's been available in the UK for a while but it only started in the US a couple years ago — there's Greener Bins in Lakewood, which is run by a heimish Yid. Anyway, I thought it was interesting, so I looked into it and decided I wanted to be part of it. My brother Gershon agreed to join me, and we started Mr. Can Cleaning in November 2017. We're the first company of our kind in New York State: We clean, sanitize, and deodorize outdoor garbage cans with a special power cleaning truck. We also offer some light power-washing services like concrete sidewalks, driveways, and garbage houses or garbage areas with that same truck as well as a special surface cleaner.
How did you make it happen?
My first step was to create a business plan and start-up plan. From then until we started was just 60 days! We were rushing against time to exhibit our brand-new business at the Orthodox Jewish Builders Association construction show at the end of November. The truck was delivered from the manufacturer in Miami to the Meadowlands Exposition Center in New Jersey the night before the show started. We worked with a creative design company and had our full business identity set — logo, business cards, banners, and brochures — ready in time for our grand opening at the show.
How did you design the truck?
We didn't design it, we got it from a company that also does garbage can cleaning, and they custom build trucks for this purpose. It's a state-of-the-art truck built with a combination of a 5,000-PSI pressure washing system, a hot-water heater, a powerful generator, two 360-degree spinning heads, a dual bin lifter, and a hopper that catches all the waste water. Your garbage can gets grabbed with the lifter and raised to the spinning heads, and then it gets power washed with the hot water coming out of those spinning heads, which kills most of the bacteria and germs in the can. It takes under five minutes a can. Garbage cans that are maintained monthly need only the hot water, but first-time cleanings sometimes require a degreaser, and then we add a fresh scented deodorizer to freshen the can up a bit.
What was the hardest thing to do to get your business off the ground?
Educating potential customers! We overcame this hurdle with some creative and innovative marketing, some teaser ads before our grand opening followed by some educational ads: "Dirty can? I'm the man!" and "Treat your can with a power shower." We also focused on establishing ourselves as a serious and legitimate business, being reliable, and always providing five-star customer service. And now, we're growing, we're five people at the company — me, Gershon, two guys on one truck, and a secretary — and we're hoping to expand soon.
Any technical challenges along the way?
Throughout this journey we've experienced a lot due to a lack of knowledge on how to maintain the equipment on our truck. Gershon and I aren't handy at all, and all of a sudden, we have to understand valves, pressure-washing systems, filters, and a lot of tools. We learn more all the time.
Who is your clientele?
Mostly residential homeowners and some property-management companies in Monsey and surrounding areas. We look at it per garbage can, though — most single-family customers have an average of two cans, and multi-family units range from five to ten.
If you could tell your clients one thing, what would it would be?
Get bigger cans or more cans so you can always keep the lids closed — that will ensure animals don't have access to your garbage. Also, loose garbage in your cans attracts bugs and rodents, so make sure bags don't have holes in them when you place them in your cans. Cleaning your garbage cans won't help with COVID-19, but dirty garbage cans can contain viruses like E. coli, salmonella, and listeria, and cleaning them regularly helps with that.
What is your busy season?
Our busiest season is always before Pesach. We run a tight schedule trying to service all of our existing customers within a few days before Pesach, and this time of year, we accept new customers only once we've taken care of our existing customers. Last year, after a full day of servicing customers on Erev Pesach, my brother and I took the night shift. We were contacted by a new customer via e-mail during our run and within 20 minutes were at his house cleaning his five cans for Pesach, and then he signed up for monthly service. The summer is also pretty busy for us because when we get the really hot temperatures, garbage attracts rodents, flies, and maggots, and cans can get an extremely bad smell. We can't clean in extreme cold or really bad rain or snow, so if that's the weather, we reschedule.
What was your most memorable job?
Our most memorable day will always be Wednesday the week of Pesach 2018. It was our first Pesach season, and our phones were ringing nonstop with customers who wanted us before Yom Tov. We were overbooked, and we had already set aside that Wednesday to do more than 250 cans for a property-management company in Monsey. That morning, the truck generator wouldn't start. We tried to fix it, we contacted everyone we knew who might be familiar with equipment like ours, but didn't get anywhere, so we bit the bullet and went to the mechanic shop for really pricey emergency service. After a few hours, the truck was ready to roll, but after 50 cans at the big job, we noticed a leak in one of our main water hoses. We ran back to the shop and begged them to fix it ASAP. It was already 3 p.m., we had to finish that job, and we still had several others to get to. We got back to work, but around 5:30 p.m., a different part of the truck came loose. Back to the shop. Baruch Hashem, he had one unit left, and we took it. Until today, whenever things get hectic, we remind each other of that day — we got through it, and we can get through anything else, b'siyata d'Shmaya.
Have you ever found anything weird in a garbage can?
Yes, we occasionally find dead animals in people's garbage cans. To be honest, I don't think you want to know what that looks like!
(Originally featured in Mishpacha, Issue 806)
Oops! We could not locate your form.
>